Image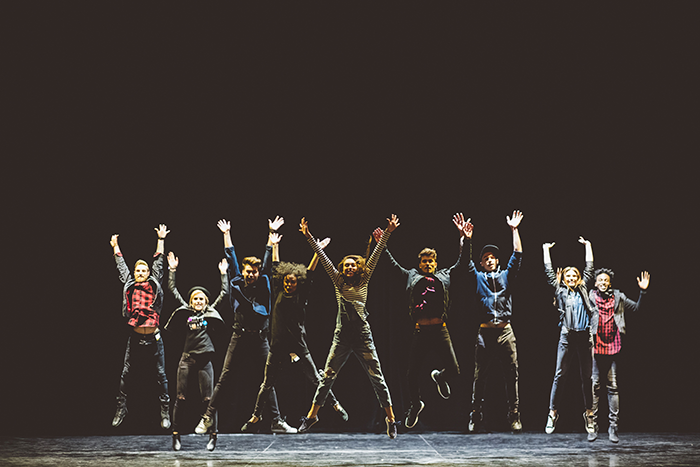 In "The Sound of Music," Maria Von Trapp reminds us of the importance of starting "at the very beginning." As we are amidst the season of new beginnings - new Jewish year, new school year, and new Torah cycle - we have a wonderful opportunity to explore the many Broadway composers who were inspired by the Biblical beginnings of the Book of Genesis. From the creation of the world to Noah's ark to Joseph and his brothers, let's look at four musicals rooted in our sacred texts. These pieces offer artistic depictions of how we came to be and provide us with another lens for exploring the stories in our Torah.
"The Apple Tree": "The Apple Tree" is a series of three one-act musicals with music by Jerry Bock and lyrics by Sheldon Harnick (both of "Fiddler on the Roof"fame). The vignettes are connected because they each tell a story about someone who believes that they want something, but once they get it, they realize that they didn't consider the implications. The first act is based on Mark Twain's "The Diaries of Adam and Eve."
The Biblical "firsts" that Adam and Eve experience in the Garden of Eden become musical comedy gold, particularly with regards to Eve's pregnancy with their child, Cain. Eve doesn't understand the changes happening to her body and Adam is convinced that the newborn baby is a fish and not a human. Barbara Harris and Alan Alda portrayed Adam and Eve in the original 1966 production, expertly bringing the confusion around Eve's pregnancy to life through song. Harris's performance as Eve earned her a Tony Award for Best Actress. The show was revived in 2006, starring Kristin Chenoweth and Brian D'Arcy James as the first humans.
Although there are few direct references to the original Biblical text, there are some nods to midrash. For example, the show begins with Adam naming the animals in the Garden of Eden. The bulk of the story creates its own musical midrash regarding the development of the relationship between Adam and Eve and how they interact with each other.
"Children of Eden": The first act of Stephen Schwartz's 1991 musical "Children of Eden"tells the stories of Adam, Eve, Cain, and Abel. Act two continues into the next Torah portion with the story of Noah and the flood.
"Children of Eden" takes a broader look at the life of Adam and Eve and their children, including their expulsion from Eden, the first murder, and Adam and Eve's eventual deaths. The musical incorporates storytellers and a God-like character named "Father" as narrators who set the scene and provide objective commentary.
In the second act, the generations are traced from Seth (Adam and Eve's third child) and Cain to Noah. The narrative of this act is focused largely on Noah's own family dynamics, which are mentioned only in passing in the Biblical text. Instead of seeking guidance from God, Noah turns to his family for hope. The dove in this version of the story represents not only the receding waters and the return to more peaceful times, but reconciliation within Noah's own family. We also meet some of the women in Noah's life including his wife and daughters-in-law.
You can see Stephanie Mills as Mama Noah celebrating the receding flood and expressing her hope for the future as she sings "Ain't it Good."

"Two by Two": "Two by Two" represents an earlier musical theater interpretation of the story of Noah and the flood. The 1970 musical features a score by Richard Rodgers, written nearly 10 years after the death of his widely acclaimed collaborator Oscar Hammerstein. This time, Rodgers teams up with writer Peter Stone and lyricist Martin Charnin. The original production starred Danny Kaye, who literally broke a leg during the show's Broadway run. No bother, though - his performance in a wheelchair made him all the more believable as 600-year-old Noah! This musical includes Noah's wife and daughters-in-law. It also features a racy love triangle when Japheth (Noah's son) falls in love with his sister-in-law, who is married to Japheth's brother, Ham.
Noah's wife, Esther (Joan Copeland), sings the song "An Old Man," expressing her love for her husband, despite her frustration with his quirks.

"Joseph and the Amazing Technicolor Dreamcoat": This is by far the most successful and well-known theatrical adaptation of the Book of Genesis. The musical has been produced in more than 82 countries around the globe and has been seen live by an estimated 30 million people. It premiered in London's West End in 1973 and made it to Broadway in 1982.
This musical's universal appeal comes from a combination of its clever exploration of the family dynamics between Joseph and his brothers and its wide variety of musical genres. From Caribbean calypso to French cabaret to Elvis-style Rock and Roll, Andrew Lloyd Webber and Tim Rice weave together a Biblical adaptation that is catchy, accessible, and engaging.
It's not all fun and games, though. The poignant song, "Close Every Door," which Joseph sings while imprisoned, evokes the importance of Jewish memory while referring to the Holocaust: "Just give me a number instead of my name - forget all about me and let me decay." It also alludes to the importance of Jewish community, with lyrics that remind us that "Children of Israel are never alone."
Here is Donny Osmond, accompanied by a children's choir, singing this poignant song.
Thanks to the creativity and talent of some of Broadway's best and brightest composers, we are able to see these timeless stories come to life on stage. We especially get to take a deeper look at some of the women involved in these stories, whose experiences are not wholly represented in the Biblical text. These interpretations inform our own understandings of sacred text and deepen our connection to the stories that form the foundation of our eitz chayim (tree of life) - the Torah.
Related Posts
Image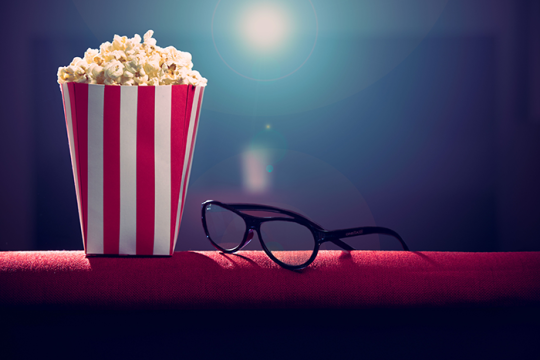 Two very different Jewish films have emerged on the 2023 late summer film scene. One depicts the trials and tribulations of a 75-year-old legislator during the greatest crisis of her life, the other portrays a 12-year-old girl on the cusp of adulthood.
Image
One might not immediately associate Frank Stella (b. 1936), the American painter, sculptor, and printmaker noted for his work in the areas of minimalism and post-painterly abstraction, with a lyrical poem that concludes the traditional Passover meal.
Image
As someone who mostly steers clear of reality television in favor of more premium (read: snobbier) fare, I was a little hesitant to check out Netflix's new reality series, "Jewish Matchmaking."