Image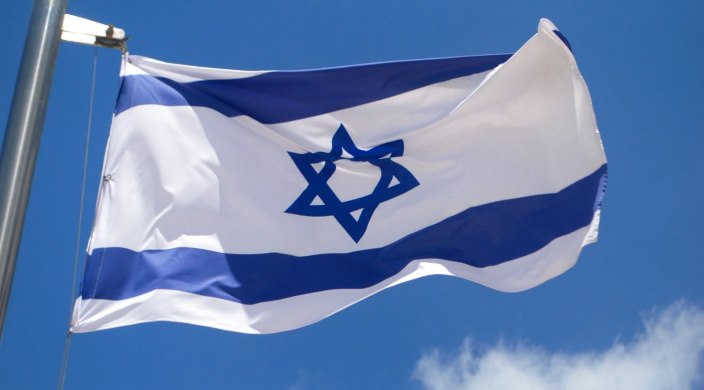 This message is being written during the most sensitive hours in Israel – the time in between Israeli Memorial Day for fallen IDF soldiers and victims of terror and Yom HaAtzmaut, Israeli Independence Day. Here in Israel, many of us arrived this morning at military cemeteries across the country to remember fallen family members and friends. The two-minute siren that sounded at 11am silenced the disagreements and arguments between people and brought us all together in prayer that our lives will be fitting to the lives and deaths of those who have fallen.
Our hearts are filled with joy and thanksgiving for our right to live in Israel and raise our children and grandchildren here. We are proud of the State of Israel and its accomplishments, and we feel great happiness on Israel's birthday. As progressive Jews, who view Jewish renewal as a guiding principle, we see in the establishment of the State the strongest foundation for the future of the Jewish people and Judaism, alongside our joy for the prosperity of Jewish life all over the world.
Our happiness and pride does not leave us blind to the great challenges we face on the long road to fulfilling the vision of Israel's declaration of independence and the establishment of an exemplary Israeli society. Narrowing the social gaps and ensuring equal opportunities to every Israeli boy and girl; strengthening Israeli democracy, striving for peace and reconciliation between the two peoples who share this land; advancing religious and cultural pluralism; absorbing olim (immigrants) who arrive from the four corners of the world; preventing language, religious and gender-based discrimination; including Arabic-speaking Israelis in Israeli public life; and advancing a shared society, the battle against racism, and the social, communal, and national responsibility of each and every Israeli citizen – all of these are part of our religious principles and we view them as a commandment in our time.
These great challenges remind us that even after 67 years since Israel declared its independence, we are still called upon to dream, to believe and to dare. For, as the great Zionist visionary, Theodor Herzl taught us, if we will it, it is no dream. We think, too, of the book of Pslams, which reads: "When God brought back those that returned to Zion, we were like unto them that dream." These challenges stand first and foremost in front of Israeli citizens. Our success in overcoming them is dependent upon each and every one of us. But just like any other exciting and complex task, we will not accomplish it without a brave partnership. For us Reform Jews in Israel, you – our friends in North America – are central and necessary partners. On the eve of Israel's 67th year of independence, we invite you to dream with us and continue turning the dream into reality.
In these sensitive and moving hours, which dig deep inside our Israeli souls, we pray: that we know not to take our sovereign lives for granted, that we remember to shed a tear when we sow and rejoice when we reap, and that we remember that in order that we be free people in our land, we must accept that we are not free from idling from the task to gain this freedom.
At this time, as we pull the flag back up to the top of the poll, we bless with both sorrow and joy:
Blessed are you, Lord our God, who created miracles for our father, mothers and us in the past and present.
Blessed are you, Lord our God, ruler of the universe, who has granted us life, sustained us and enabled us to reach this occasion.
Learn more about the holidays of Yom HaZikaron, Israeli Memorial Day, and Yom HaAtzmaut, Israeli Independence Day, including history, customs, observance, and more.
Related Posts
Image
Nearly two months ago, our Just Zionism group landed in Israel as the election to cement a far-right government in the Knesset was taking effect. When we landed, I had a surface-level understanding of Israeli politics but was about to get a crash course on the election's implications for the activists who were heartbroken by the results.
Image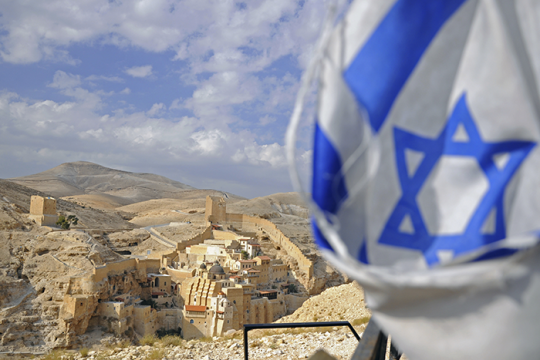 On November 2, 2022, I landed at Ben Gurion Airport for the first time. Filled with many emotions, this being my first trip to Israel, I decided to keep an open mind as I joined twelve young adult leaders on a journey to learn more about Israel, Zionism, and why Jews in the Diaspora, especially in the United States, should be engaged.
Image
There are a few days in my life that stand out. There are the big milestones: my first days of school, going to camp for the first time, and my first homerun. Another one of those dates that stands out is December 28th, 2015. That was the day that I made aliyah and became an Israeli citizen.