Image
Dear Friends:
I write this as the Sines vs. Kessler trial commences. This long-awaited lawsuit seeks to hold the organizers of the deadly 2017 Unite the Right rally accountable for their actions. Bone-chilling evidence will be presented in this trial that will make us realize how close we came to experiencing an even greater tragedy than the death of Heather Heyer and the wounding of so many others.
For those of us who lived through those events, this case will undoubtably bring up difficult memories and frightful images. The media will seek to spin the story in different ways, so for the most useful coverage, I recommend the website: Integrity First for America (IFA). Here you'll find both the legal framework for the trial, as well as extensive background about the issues surrounding the case, the defendants and their organizations, and much more.
The IFA legal team has done a fantastic job amassing the evidence in the defendants' own words of their hateful ideology as well as the extent of the premeditation involved in their plan to carry out violence at their Unite the Right rally. Forget the fig leaf of "southern heritage" or "statues." Charlottesville was chosen as a gathering place for the violent fringe of the alt-right to showcase their ideology and to recruit others to it. The research of Kathleen Blee and Peter Simi (available on the website) presents the methods and subterfuges of the alt-right in their use of social media. Under expert witness reports, you will find Deborah Lipstadt explaining the nexus between antisemitism and white supremacy.
Amy Spitalnik, IFA's executive director, who is also the granddaughter of Holocaust survivors, helps us understand the intersectional role that antisemitism plays in the ideology of these white ethno-nationalists:
"This trial will outline the ways in which white supremacy, antisemitism, racism and xenophobia all intersect..... It will show the ways in which antisemitism fueled the white supremacy and racism and xenophobia. It will show how their ideas of the "Great Replacement," in which Jews are supporting black, brown, Asian, refugee, immigrant and other communities in the supposed "replacement" of the white race, is exactly what we saw in Charlottesville, exactly what we're seeing seep into the mainstream now through various right-wing pundits and politicians. And that will certainly be quite clear as we explain the racial animus behind this conspiracy."
I have been asked if this trial will bring some "closure" to the traumatic events of August 11-12, 2017. I am afraid the answer is no. Why? Because the reach of hateful conspiracy theories and the number of people who ascribe to them have only grown. It was this "Great Replacement" ideology that motivated the person who murdered 11 people at Tree of Life Synagogue in Pittsburgh three years ago this week, as well as others who direct their violence at immigrants and Muslims and People of Color.
More and more people are willing to believe counter-factual versions of events, where cynical political operatives create imaginary enemies and promote theories of powerful secret conspiracies in an effort to animate and enrage those who they think will support them. There will be closure when we figure out as an American people how to combat these trends, when we get some clarity about what draws people to these false theories, and the underlying dynamics that allow for the popularization of these ideas. We need to figure out ways to build the kind of a society that will resist this kind of thinking without demonizing our opponents, but instead addressing the underlying problems that have created this particular moment in our history.
The events that took place on our streets in Charlottesville marked the beginning of a longer conversation in the American Jewish community. It forced us to think again about the stories we have been telling ourselves, about the sense of security to which many of us who are white felt entitled, even as violence against other racial and religious minorities continued to be an ongoing feature of our current moment.
The idea of Jewish exceptionalism in America, the idea that something about our experience here was different than past historic patterns that had undermined our prosperous sojourns in medieval Spain, twentieth-century Germany, and elsewhere would never gain a foothold here. This conversation involves reflection about how and when we choose to tell these stories of ancestral trauma and oppression. And to recognize the paradox that a community may at the same time feel both privileged and precarious: privileged in terms of our relationship to the power structures that continues to replicate white supremacy, but also vulnerable and targeted in various ways by those who are fighting tenaciously to maintain that structure. 
We need to be wise enough to avoid talking in broad generalities about "Jews" or "Blacks" or "immigrants," especially because many in our community are at the same time Jewish, People of Color, and immigrants. And we must resist the tendency to see all criticism of the Jewish community and its concerns through the lens of antisemitism, even as we speak the truth that there has been an unmistakable increase in antisemitic incidence over the past few years. 
And perhaps most important, our first-hand experience in Charlottesville with the vehemence and the violence of white supremacy has only reaffirmed our responsibility to remain engaged and even step up our efforts as individuals and as a community to understand and resist the ongoing systemic racial injustices that still call out for bold initiatives and real solutions.
Finally, let us also remember the incredible outpouring of support from people in our community and outside of it; the people who sent checks and food and cards and letters, who brought flowers to our doorsteps and who let us know that they too were horrified by what happened here, people who did not want us to feel alone and who promised that they would not abandon us. These ordinary actions should strengthen our hope that we as a nation can turn the tide in a better direction.
(This letter was adapted for ReformJudaism.org.)
Related Posts
Image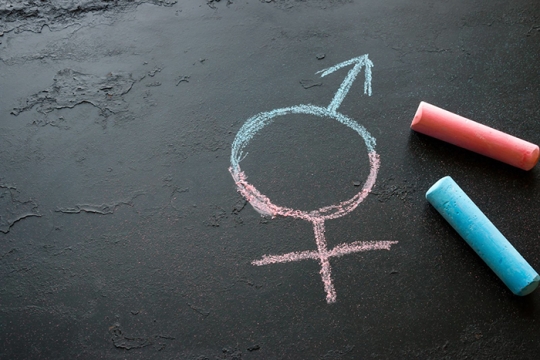 The Union for Reform Judaism, Jewish Grandparents Network, and Keshet are collaborating on a series of conversations to support grandparents and other loving adults who are interested in providing affirming spaces for gender expansive, non-binary, and transgender young people. These sessions provide grandparents with foundational knowledge, shared language, and inclusive practices.
Image
Emily Ladau is a Jewish disability rights activist, writer, storyteller, and digital communications consultant. We sat down with Emily to chat about how Jewish values inform her work and what employers, employees, and coworkers can do to proactively affirm people with disabilities in the workplace.
Image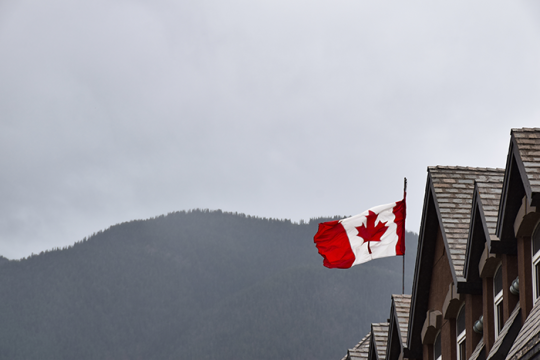 For the past year, I have been engaged in deep reflection over my responsibility as a Canadian and proud Jew in addressing the horrors committed against Indigenous peoples.