Image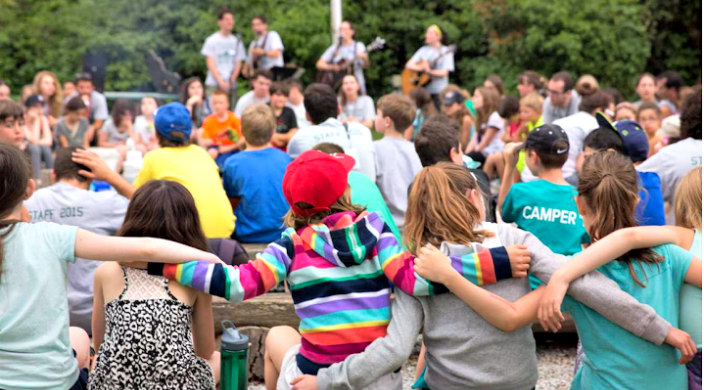 My dear son,
I knew something was going on with you before we dropped you off at sleepaway camp for the first time. You were distractible, cranky, and unsettled. The morning we drove to camp, you were so wound up I thought you might bounce out of the car!
But then I saw a change in you. As we arrived on the camp's grounds and began the arrival process, you started to smile more. We found your cabin, where we met your counselors and you got to work unpacking. When it quickly became clear there was nothing left for your parents to do, you became hesitant about our leaving, and I worried our departure wouldn't be an easy one.  
Soon, though, you started playing cards with your counselor and a few friends. A few minutes later, you waved goodbye to us, and off we went, with little more than a peck on the cheek. Suddenly you weren't my nervous 7-year-old; you'd morphed into a sleepaway camper before my very eyes.
It felt strange getting back in the car with just your little brother in the backseat. It was quieter, surely, but it also felt like something was missing – like things had already changed.  
Having been a sleepaway camper myself for every summer of my childhood, I know camp will change you. I know you will learn about yourself: how you handle new situations and whether you embrace challenges or recoil from new experiences. I just don't yet know what this new you will be like.
I'm confident that your dad and I picked the right summer camp for you. I love that, while enjoying all the traditional elements of a summer camp, you'll also learn more about being Jewish. You'll sing Jewish songs and come to appreciate the rich tradition of which we are a part – all on your own, as an individual, but supported by a vibrant Jewish community.
I look forward to your bringing your camp traditions home to our family's Shabbat dinner, I can't wait to hear you sing Birkat HaMazon after meals, and I would love to hear your camp's version of Adon Olam; I'm sure it's set to a much more modern tune than the M*A*S*H theme song from my childhood!
I also know that there's a great group of grown-ups in charge at your camp. Rabbis, cantors, educators, and camp staff have prepared for months to make this summer your best, and I have no doubt that they have all kinds of incredible experiences planned for you and your fellow campers.
So this summer, while you're off playing sports, eating camp food, and trying new things, your mom is back in New York, wondering what you're up to at any given time. I'm not sad and I'm not anxious, because I know what a joyful experience Jewish summer camp will be for you. But while you're gone, I can't help but feel that something is missing – a feeling that will only go away when you're back home with us.
I can't wait for you to come home and teach us what you have learned.
Learn more about Reform Jewish summer camps and other youth programs – and find the perfect fit for your child – by visiting urjyouth.org
Related Posts
Image
Being Black in America is its own journey within the journey of just being human, and living, and discovering who you really are on a soul level. Then there's being Black and Jewish. And then there's being Black, Jewish, married to a white Jew, and having bi-ethnic Jewish kids. It's another journey, not an easy one at times, and instead of getting easier as I get older, we seem to be facing more challenges.
Image
There are many things you could do with your summer, so why come spend it at a Reform Jewish summer camp? Well, it's the best summer job you could get, with the perfect combination of skill building, responsibility, and fun!
Image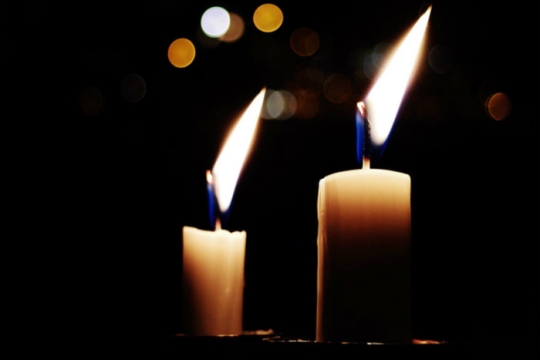 What we saw Wednesday was not just an unprecedented assault on the U.S. Capitol but on our constitutional democracy and the values we as Reform Jews – and Americans of all faiths and cultural backgrounds – hold so dear.