Image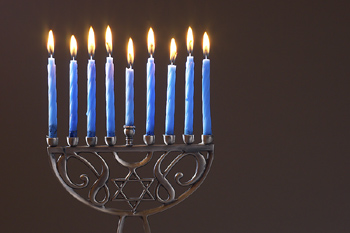 Christmas or Hanukkah?  The answer is really pretty easy. Christmas wins. Hands down. The music is prettier. The decorations are extraordinary. And the presents under the tree are tempting. For the religious, Christmas is about the Birth of the savior. Hanukkah can't even come close to that. Hanukkah, when it comes down to it, is about what most other Jewish holidays are about:
We were almost annihilated. But we survived. So now, let's eat!
Nevertheless, December decisions are increasingly a focus here at Temple Akiba. But there is an interesting twist that I am just now noticing. It used to be that we focused on families with different religious backgrounds who struggled with whether or not to put up a Christmas Tree. But it turns it that many families whose only cultural background is Judaism are putting up trees and celebrating Christmas (in a non-religious way). Why?  Because, as I wrote above, Christmas wins over Hanukkah. So how do we instruct interfaith families about making decisions when "traditional" Jewish families are celebrating on December 25? Should we guide Jews by Choice to forgo the treasures of Christmas when many Jews by birth embrace those treasures?
It certainly is not easy.
I like to share an anecdote each year with our community that helps to illuminate why individuals and families should experiment with their observance. Years ago, my husband, Ron, and I ate dinner at "Dining in the Dark" concept restaurant. At first I thought this would be a romantic candle-light dinner. But I was wrong! This was the kind of darkness in which your eyes don't adjust. You cannot see your hand in front of your face. All the waiters in this restaurant are blind. Ironically, they can navigate the darkness.
But the patrons can't.
At one point during dinner (which was a frustrating endeavor), my cell phone went off. Usually it is the sound of the phone that disturbs a mood. But in this case, it was the tiny bit of light from my phone that pierced the room. That light. That nothing bit of light, for a brief moment, lit up the entire restaurant. I think of that when I think of Hanukkah. It's not about how big lights and massive decorations make our lives beautiful. It's about how the smallest light can make a difference. Each of us is a light. Each of us has a breathing, incredible spirit. Our story as Jews is about nurturing that light in the face of everything else. That's why I love the glow of the flames of the Hanukkah menorah. Those small lights mean much more than anything else. And so, while Christmas wins in terms of aesthetic, Hanukkah focuses in terms of religious and cultural significance.
It is with this understanding that I ask all our families to experiment with the humble lights of Hanukkah.
Rabbi Zachary Shapiro serves as rabbi for Temple Akiba in Culver City, CA Spotlight on Welcoming Interfaith:This month the URJ is highlighting resources to aid your congregation in actively welcoming interfaith families into your community and encouraging their participation in your congregation. Also see resources for individuals in interfaith families.
Related Posts
Image
In this season, time is immutable. It can be questioned, but not changed. Family can be understood, but not altered. The self, in this case, the result of intergenerational trauma, must be accepted. In Russian Doll, the only way to see the good in the world is to stop looking back, to stop journeying inward, and to the wake up in the present.
Image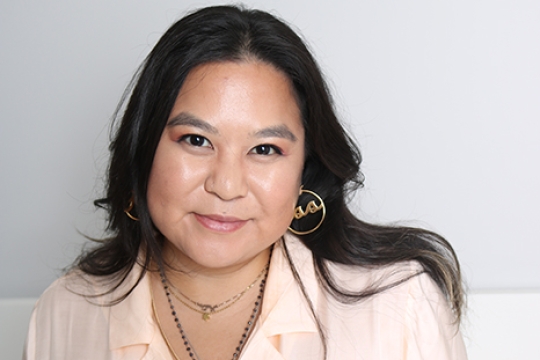 Amy Albertson (she/her), 30, is a Chinese Jewish advocate and online educator living in Northern California. She works as a social media consultant for Jewish organizations.
Image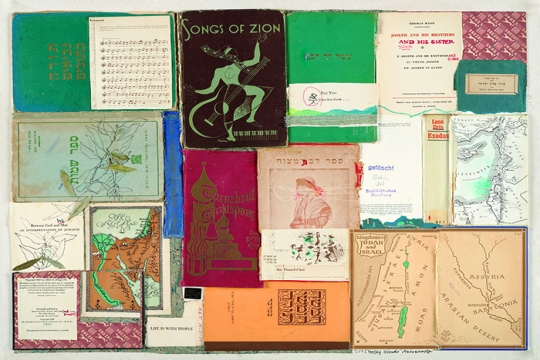 On June 3, 1972, Rabbi Sally Priesand was ordained by Hebrew Union College-Jewish Institute of Religion as the first woman rabbi in North America. To celebrate this milestone in Jewish and American history, HUC's Dr. Bernard Heller Museum in New York partnered with The Braid's Story Archive of Women Rabbis in Los Angeles to create the exhibition "Holy Sparks," presenting 24 ground-breaking women rabbis who were "firsts" in their time.