Image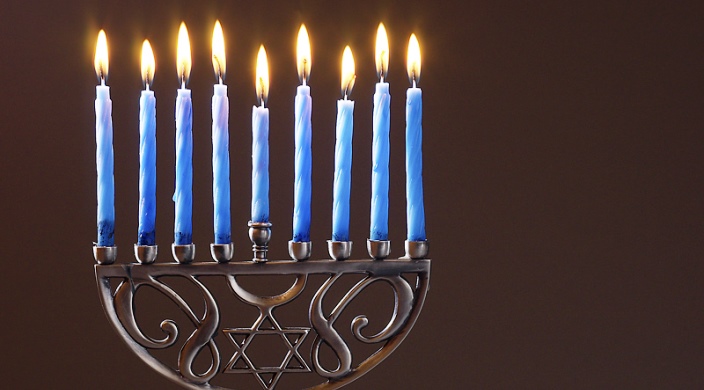 Are all Hanukkah tales true? Of course - because a narrative can contain truth even if it defies belief. In that spirit, let me share one of my own Hanukkah stories.
Early in my rabbinate, when I served as a rabbi in Brooklyn Heights, N.Y., my phone would keep ringing with invitations to speak at schools about the "winter Jewish holiday." One year a call came from the headmaster of a venerable all-boys prep school in Manhattan where Hanukkah had never before been officially acknowledged.
A 13-year-old with whom I had worked in advance of his bar mitzvah decided it wasn't right that only Christmas was celebrated at his school each year and lobbied for a Hanukkah assembly too. Faced with this persistent modern-day Maccabee, the headmaster finally relented and invited me to speak. "But be brief," he instructed me. "After all, Hanukkah is a minor holiday. And one more thing: Try to make the material interesting to our intellectually discerning young men."
This was going to be a challenge. I was slated to speak 10 minutes before school began at 8:00 AM in a cold, dank, drafty basement auditorium. In contrast, the school's annual Christmas program was an elaborately planned, festive celebration with choirs and costumes.
I prepared what I thought would be an engaging presentation of our "minor holiday" to 250 or so young men in blazers. It consisted of eight points about Hanukkah, and as I would make each point, I would light another candle until all eight were burning.
On the morning of the presentation, I lit the shamash candle and surveyed the audience: half-asleep, disinterested young men. Not wanting to let my bar mitzvah student down, I prayed for Divine help.
Then I turned to light the first candle and explain Hanukkah's message of religious tolerance…but before I could pick up the shamash, its flame jumped to the first candle, igniting it without my assistance! Now, as I prepared to make my second point - about how the few prevailed over the many - I had a captive audience. Then, suddenly, before I could kindle the second candle, the flame ignited it spontaneously once again. This mysterious phenomenon recurred six more times!
The reluctant headmaster and previously uninterested young men were spellbound. And for years afterward, the headmaster begged me to reprise my "miraculous" Hanukkah talk. I demurred, however, heeding the talmudic admonition (in Kiddushin 39b): Believe in miracles, but do not rely on them.
Related Posts
Image
In this season, time is immutable. It can be questioned, but not changed. Family can be understood, but not altered. The self, in this case, the result of intergenerational trauma, must be accepted. In Russian Doll, the only way to see the good in the world is to stop looking back, to stop journeying inward, and to the wake up in the present.
Image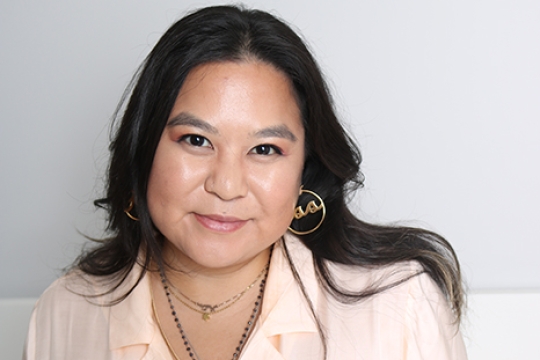 Amy Albertson (she/her), 30, is a Chinese Jewish advocate and online educator living in Northern California. She works as a social media consultant for Jewish organizations.
Image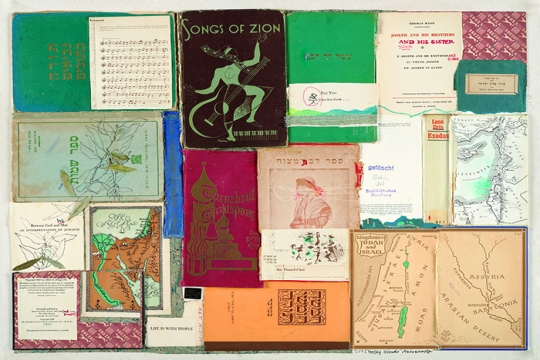 On June 3, 1972, Rabbi Sally Priesand was ordained by Hebrew Union College-Jewish Institute of Religion as the first woman rabbi in North America. To celebrate this milestone in Jewish and American history, HUC's Dr. Bernard Heller Museum in New York partnered with The Braid's Story Archive of Women Rabbis in Los Angeles to create the exhibition "Holy Sparks," presenting 24 ground-breaking women rabbis who were "firsts" in their time.