Image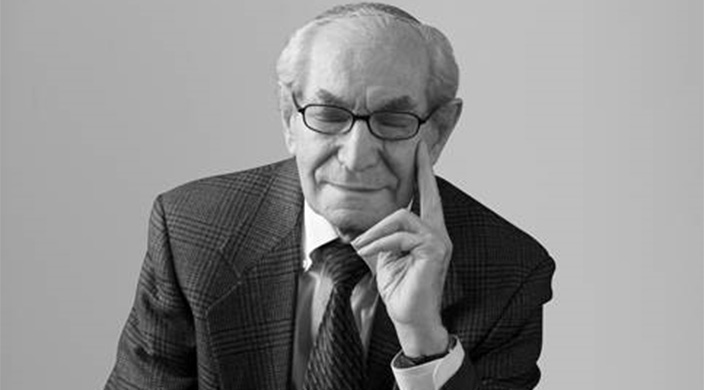 When author June Hersh interviewed Holocaust survivors for her first book Recipes Remembered, a cookbook of their stories and recipes, she barely knew anyone who had endured this horrific time in history. Today, June counts the survivors she's met among her dearest friends.
She recently teamed up with photographer Brian Marcus for a new book, Still Here: Inspiration From Survivors & Liberators of the Holocaust. When we spoke, June said that her attitude about the Holocaust hasn't changed, but her understanding about how to move forward despite paralyzing odds has proven to be life-affirming.
ReformJudaism.org: Why did you and photographer Brian Marcus decide to create this book?
June Hersh: Brian Marcus is the grandson of a Holocaust survivor. Despite the existence of many photos of survivors prior to and following the war, he wanted to create a legacy of portraits of survivors in their later years, in part to serve as homage to his grandfather and his fellow survivors who thrived after the war.
Describe the process of working with Brian.
Brian envisioned eliciting and pairing meaningful quotes with each photo to round out the book, which is where I came in. After I wrote my first book, Recipes Remembered, Brian and I formed a great working partnership. He photographed the survivors and liberators, meticulously fine-tuning every photo, while I spoke with each one individually.
Did any of the subjects in the book speak about their Holocaust experience for the first time? If so, why now?
Some survivors shared stories they had kept, as one described, "like a book on a high shelf that you never reach for." The urgency to speak now relates directly to their age, and the idea that if they do not bear witness now, who will?
What are the common threads and themes that you heard from survivors? Besides luck, was there one trait among survivors that saved them?
As one survivor told me, "You get nothing from being bitter. Living a good life is the best revenge." Survivors stress love over hate, understanding over discourse, and the value of living a useful, productive life. I'm always hesitant to cite reasons why one person lived and another perished. It could be resilience or resourcefulness – or perhaps simply being on the line to the left instead of to the right.
Are there survivors who have been able to find happiness and contentment in their lives? Did you meet survivors who hold on to memories from their childhood and home countries?
The people I spoke to have an amazing outlook on life. They've replaced regret with optimism and choose to look at the bright moments in their lives instead of dwelling on the darkest ones. That doesn't mean they've erased the horrors they lived through. Their experiences have shaped them into who they are, but they've used those experiences as guideposts for living a fulfilled life. Many have deep connections to their homelands, but embrace the freedoms they enjoy in America and the tenets of what Israel stands for – and are vigilant about both.
Did any of the liberators marry survivors? How did the Holocaust change the lives of the liberators?
As Bella and Edward Miller embraced for their portrait, Bella remarked that even though Edward didn't liberate her, she married him anyway. The strength of the liberators' words is undeniable, and adds a unique perspective to the text. Their testimony provides an objective account of the conditions they encountered upon entering the camps.
After being immersed in this project, how do you view global events and the rise in anti- Semitism?
Anti-Semitism will never go away. As long as there are Jewish people, there will be others who hate us. I am alarmed by the rise in intolerance among these others. If the Holocaust has taught us anything, it is that we must defend our neighbors, embrace our differences, and find common ground.
Despite outspoken Holocaust deniers, do survivors believe history will remember them? What do survivors want the world to know?
I heard over and over of participants' desire to teach the next generation how better to protect and preserve humanity. Still Here is about one generation whispering into the ear of the next about how to live a righteous and whole life. The survivors we spoke to believe that despite the current climate in the world, their message is being heard. The themes that resonate with them include tolerance, standing up for others, or as one survivor so aptly put it, "being an 'upstander' instead of a bystander." As Elie Wiesel, whose photograph graces our cover, wrote in his groundbreaking work, Night, "Human suffering anywhere concerns men and women everywhere." Every individual portrayed in this book hopes we take those words to heart, prompting actions of kindness and vigilance.
Photo: Holocaust survivor Sol Rosenkranz is well into his 90s, but stills visits inner-city schools regularly to teach the lessons of the Holocaust.
Related Posts
Image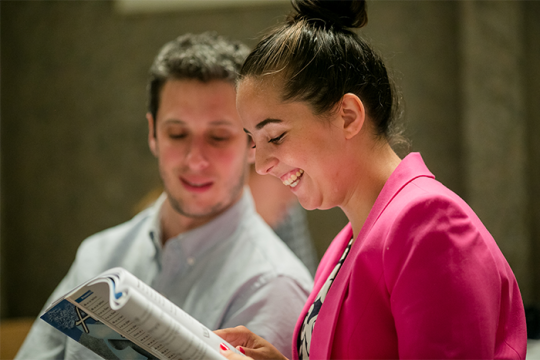 Lifelong learning, however, can be easier said than done. For many, as they enter adulthood, with its competing demands and obligations, setting aside time for learning – and especially for Jewish learning – can be challenging indeed.
Image
At 10, Jeff Erlanger appeared on "Mister Rogers' Neighborhood" in his wheelchair. I recently asked Jeff's parents about how they raised such a competent and loving son.
Image
When I became rabbi of Monmouth Reform Temple in Tinton Falls, NJ, I quickly discovered that some people in our community thought we were a church. Mail was addressed to "Monmouth Reformed Temple," and letters were addressed "Dear Pastor."