Image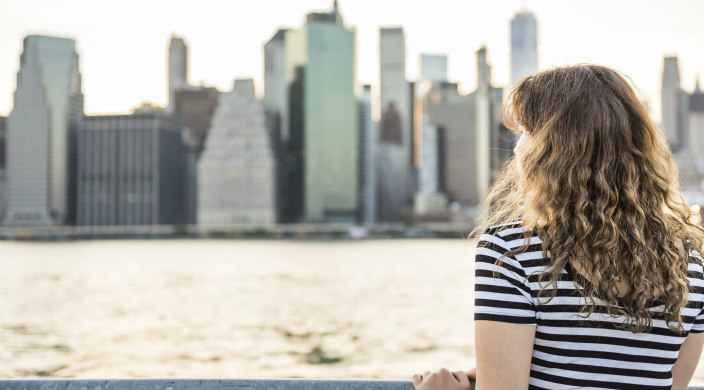 Ah, autumn! The crisp air. The pumpkin-spice everything. The relief of no more sweat dripping down my entire body. The ever-stylish knee-high boot and leather jacket combination. The High Holidays. The dilemma of the High Holidays.
As a single twentysomething living in a big city, I've become that stereotypical Jewish millennial who has yet to join a synagogue.
I've lived in New York City for nearly four years and have visited a handful of synagogues, but I've yet to become a member of any of them. Maybe it's because none felt like quite the right fit. Maybe it's the cost of membership. Maybe it's some deep-seated anti-establishment feelings. Or maybe it comes back to that fear of commitment that plagues me and so many of my peers.
Regardless, another year has passed and here I am – congregationless, rabbiless, prayerless, and considering my options.
For Jewish young professionals (in New York City, at least), the High Holidays bring an interesting opportunity: getting paid to work the holiday. Many synagogues pay decent money to experienced individuals who will run their children's programs during High Holiday services. I like kids, and I like making money. Why not?
That's one option. But my parents live just 50 miles away. How can I not spend the holidays with them when they're so nearby?
When I talk about "my Judaism," I mean my desire to feel connected to my ancestors and to the Jewish community. For me, it's not necessarily about God or prayer, beyond the sense that praying makes me feel more connected. Singing in Hebrew – "Mi Chamocha," especially – reminds me of who I am and what we've been through as a people.
That is my Judaism, and I don't need to attend a Rosh HaShanah service to tap into it. I can just show up at one of the dozens upon dozens of synagogues in NYC on any given Friday night.
But still, I long for that feeling of connectedness and the tradition of being with my family, so every year, I go home for the holidays (and nix the possibility of making an extra $1,000 in two days).                                                                    
Going home leaves me with two more options: Do I attend services or just enjoy the at-home traditions of the family gatherings and delicious meals? As an independent adult non-member, I have to pay for tickets if I want to attend High Holiday services, so not only am I not making money, now I'll have to spend it. Ouch.
Plus, my home congregation has a new rabbi this year. How do I know if I'll even like him, let alone want to attend hours of services with him? Does that matter?
So I ask myself: If the traditions and family gatherings are more important to me than the prayer, then why attend at all? I can stream a beautiful service online if I really feel the need to hear Ein Keloheinu. I've skipped High Holiday services before; my older brother hasn't been to a High Holiday service in years. Would my parents (OK, my mom) be disappointed if I stopped going? Absolutely. Should her disappointment be my deciding factor? Probably not.
But I just keep thinking that I'm not ready to decide. Sometimes I think, "Yeah, I want to go!" – but each time I think about the commitment and the cost, I reconsider. (Here I should note that my parents pay for my tickets – which, in its own way, carries even more weight. If I skip a service, I feel more guilt than if I'd bought the ticket on my own.)
When I reflect on years of services, I know that every year, I end up zoning out and thinking instead about unimportant, unrelated, trivial matters. It's almost as if I treat High Holidays services as a time to do my thinking, to really dig deep into the issues that have made their way into my brain that month – or even that year. When I don't pay attention to services, I end up feeling like a bad Jew – and yet, if I don't go to services at all, I feel the same way.
There you have it, a rundown of the same conversation I have with myself every year – and I know I'm not alone in it. This is a standard thought process for so many Jewish millennials, those of us who feel torn between wanting to connect with our community and feeling like going to services somehow just isn't quite the right fit for us. So what do we do?
Maybe this year will be different. Maybe I'll give it my all – and get my all out of it.
Mom, buy the tickets. I'm coming home. I'll see you and dad and the new rabbi at services.
Related Posts
Image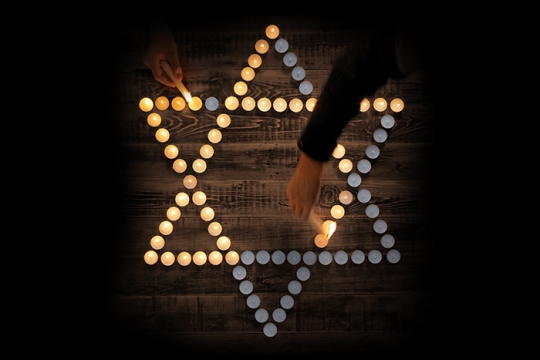 What does it mean to remember? It is to live in more than one world, to prevent the past from fading, and to call upon the future to illuminate it.
Image
A camel carrying a load. A golden pair of balanced scales. An open heart and an open mind. These are three of more than two dozen artists' visions of justice and righteousness featured in the invitational exhibition, "Tzedek Boxes: Justice Shall You Pursue."
Image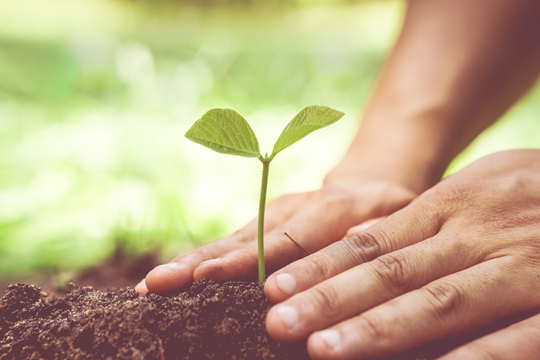 Tu BiShvat, the Jewish New Year of the Trees, is upon us. While it may not be the most celebrated new year in the Jewish tradition, there is a simple power to the holiday - the call for us to become attuned to nature and learn what it can teach us about personal growth.