Image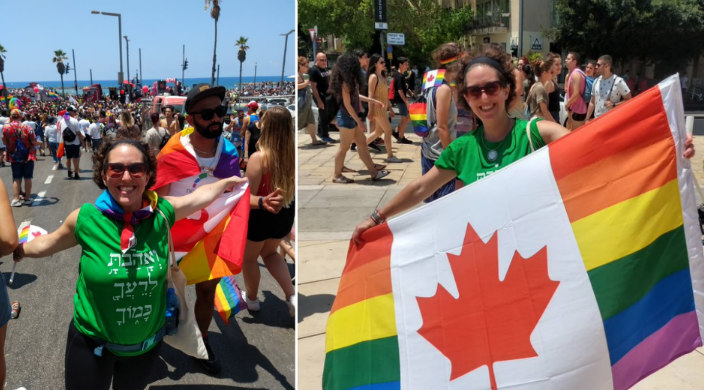 A disturbing headline grabbed my attention as I scrolled through my news feed last month. It read, "Jerusalem chief rabbi: Gay people cannot be religious, shouldn't pretend to be." As a queer rabbinical student, I found the rabbi's comments to be inaccurate at best and, at worst, possible incitement to hatred or violence against LGBTQ+ Jews.
Additionally, the rabbi had seemingly given his remarks in a sermon on the preceding Shabbat, which fell on the 17th day of the month of Tammuz (from the Hebrew calendar). The 17th of Tammuz marks the start of a three-week period culminating with Tishah B'Av (the 9th of the month of Av), a somber holiday that mourns the destruction of the First and Second Temples and other tragedies that have befallen the Jewish people.
The rabbis teach that the Second Temple was destroyed not because of a lack of Torah study or observance, but rather due to sinat chinam, or baseless hatred (BT Yoma 9b:8). Such hatred isn't irrational; rather, I understand sinat chinam as self-righteous indignation; it is smug indifference to the concerns of others, fueled by the belief that "I must be right, and you must be wrong."
In short, the Temple was destroyed out of a failure to recognize the holiness – the Godliness – in each other.  
Rav Kook taught a beautiful lesson about how to repair the damage wrought by sinat chinam. He wrote:
"If we were destroyed, and the world with us, due to baseless hatred, then we shall rebuild ourselves, and the world with us, with baseless love — ahavat chinam." (Orot HaKodesh vol. III, p. 324).
In June, I was fortunate to travel to Israel as part of a wonderful group of Canadian LGBTQ+ pride leaders to meet with activists, advocates, academics, and others who support LGBTQ+ Israelis and Palestinians from all walks of life. In their advocacy and their social action, the people that I met modeled ahavat chinam.
Organizations such as the Israel Religious Action Center (expertly led by Anat Hoffman and Rabbi Noa Sattath), IGY (Israel LGBTQ+ Youth), the Jerusalem Open House for Pride and Tolerance, and The Aguda (Association for LGBTQ+ Equality in Israel) acted out of love without measure, without any strings or conditions attached. What connects them, in my opinion, is how they see us all as being created b'tzelem Elohim, (in God's image) – holy and worthy of love and respect.
I also had the opportunity to march with the Canadian Embassy delegation in the Tel Aviv Pride parade. Through the music and the rainbows and the glitter and the glow, one thing stood out: unconditional love. It was beautiful and inspiring to see hundreds of thousands of people from the four corners of the world marching together against the backdrop of the Mediterranean Sea, in support of the saying that "love is love is love."
When I read that terrible headline last month, then – the headline that clashed with every sense of my recent pride experience in Israel – I took a deep breath of gratitude, knowing that our ancient Jewish tradition has a plan for such close-minded oppressive perspective. Just six days after Tisha B'Av is another holiday of prescient meaning: Tu B'Av (the 15th of Av). This festival is literally a holiday of ahavat chinam, marking the end of an ancient prohibition on the Israelites to only marry within their tribes.  
And so, I did not focus on the awful headline of an oppressive view held by so few of our people, but rather on our very Torah, which is wiser than any one individual can be.
It was as if God knew we would need this very holiday – a guiding force to help us turn away from our own self-righteousness and do the work Rav Kook called for almost a century ago – to rebuild ourselves and our world with ahavat chinam, to open ourselves and care for each other without strings attached, honoring the holiness within each of us.
The trip was organized by the Centre for Israel and Jewish Affairs (of which I serve on their LGBTQ2S+ Advisory Council). Special thanks to my congregation Temple Israel Ottawa, the Canadian Council for Reform Judaism, and the Union for Reform Judaism for their support in enabling me to participate.
Related Posts
Image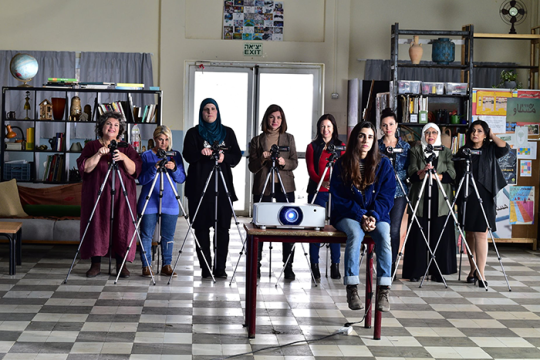 Both Arab and Jewish, young and old, the women of "Cinema Sabaya" learn about much more than filmmaking during the class; they discover that their differences are far outweighed by their bonds as women making their way in a patriarchal world.
Image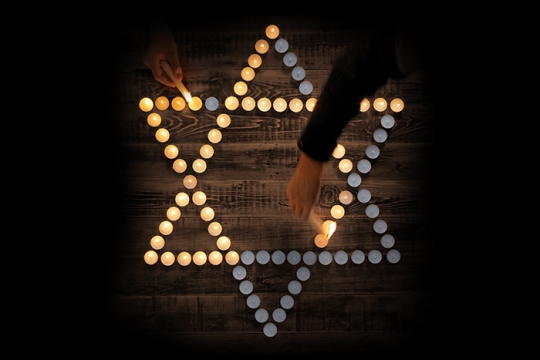 What does it mean to remember? It is to live in more than one world, to prevent the past from fading, and to call upon the future to illuminate it.
Image
A camel carrying a load. A golden pair of balanced scales. An open heart and an open mind. These are three of more than two dozen artists' visions of justice and righteousness featured in the invitational exhibition, "Tzedek Boxes: Justice Shall You Pursue."