Image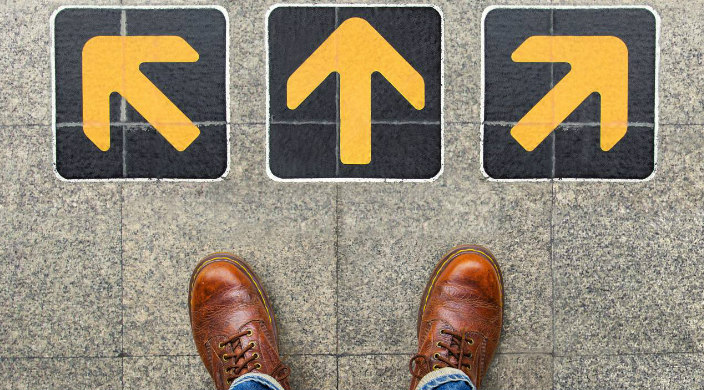 How can ordinary people get reliable information about the pandemic in order to assess their risk and make informed decisions?
We sat down (remotely) with Baruch Fischhoff, a professor of engineering and public policy at Carnegie Mellon University and a noted expert in risk assessment. Professor Fischhoff earned his Ph.D in Psychology from Hebrew University of Jerusalem, where he studied with Nobel Prize winner Daniel Kahneman and Amos Tversky.  He is also an elected member of the National Academy of Sciences and National Academy of Medicine. 
Professor Fischhoff shares insights about how each of us can go about making responsible and educated decisions during the pandemic.
ReformJudaism.org: Was this pandemic a Black Swan or a predictable event?
Professor Baruch Fischhoff: An outbreak of this kind of zoonotic virus should not have come as a surprise. For at least two decades, the scientific and public health communities have predicted such an outbreak.
Both Presidents George W. Bush and Barack Obama supported serious initiatives to ready the nation for a pandemic. The National Academy of Medicine has had a forum on microbial threats for 20 years and The National Security Council, until late last year, had seats dedicated to pandemic disease prevention.
Over the years, though, there has been a continual decline in funding for public health. That decline has accelerated under the current administration, which has downplayed science in policy-making
How did our response to COVID-19 compare to that of the Ebola outbreak?
In a 2015 study I conducted with colleagues from the University of California at Irvine, we found that despite initial confusing communications and risk management, people had acquired a good understanding of Ebola risks. They also had a strong desire, found in other research as well, to be told the truth, even if the news was bad.
What is the most credible source of information about the current pandemic?
The most credible source is evidence-based, peer-reviewed science. Politicians lack the expertise to understand and explain science, even if they try to avoid the temptation to spin the facts.
As The New York Times recently explained, Ohio has a good division of labor, with Governor Mike DeWine explaining the policy and Health Director Dr. Amy Acton explaining the science supporting it.
What specific sources of information do you recommend?
Although there are masses of scientists doing pandemic research, the problem is so difficult that the science moves slowly. Checking once a day is about enough to keep up.
I check a few responsible publications with experienced science and health reporters, such as Ed Yong at The Atlantic and Elisabeth Rosenthal and Gina Kolata at The New York Times, who understand science well enough to explain its results, uncertainties, and controversies. For the research itself, I look for authoritative, peer-reviewed summaries, like those produced by the U.S. National Academies or the international Cochrane Collaboration.
For example, I am on our National Academies' standing committee of mostly medical experts, which reports to the White House. I've had a part in two consensus reports: on what (little) is known about homemade fabric facemasks and another on "crisis standards of care," which deals with the ethics of allocating treatment when there is not enough to go around.
These reports are apolitical, leaving it to the body politic to decide why we're in this situation and what to do about it. (These reports and others like them are available for free download at the National Academies sites.)
How do you approach decision-making research?
Our research begins with understanding the decisions that people face, drawing on the best scientific knowledge. We then ask what information people need and what they have gotten.
Finally, we ask what help they need in making sense of that information and reaching the best possible choices. That can be particularly difficult when the science is uncertain, when critical information is not shared, and when the choices are hard.
Our goal is to empower people to make independent decisions about what's right for them, their families, and their society. I am very reluctant to manipulate people "for their own good," as defined by someone else.
During this health crisis, people are faced with tough decisions on almost a daily basis – decisions like whether to go to the ER if they suspect they may have been infected by COVID-19. What steps do you recommend following?
The answers and best decisions will vary across people, but standard questions are:
What is the general risk?
How likely is it that a random person in my area has COVID-19?
What is special about my own situation?
Do I have symptoms that are distinctive of COVID-19?
What can I do about it, and at what cost and risk? Call my doctor? Go to the ER? Monitor my temperature or blood oxygen?
What have you observed about how the body politic has responded to the outbreak?
As clumsy as communications have sometimes been in the U.S., most Americans who follow the science have gotten its message.
What I find really inspiring, and the science would predict, is how many people, under economic and psychological stress themselves, have mobilized to help one another by making masks, delivering food, making calls, and other acts of g'milut chasadim – lovingkindness.
Related Posts
Image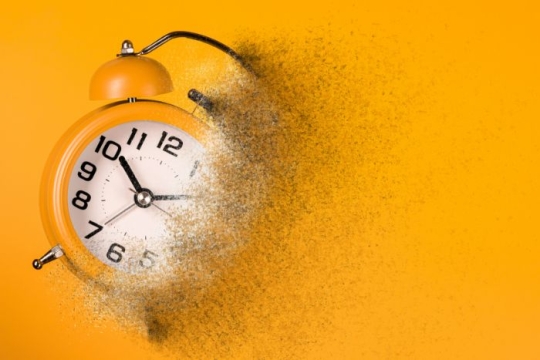 Counting is never more important than between Passover and Shavuot; we call this ritual counting the Omer. Each day we recite a blessing marking that this period of time is meant to be one time of reflection, revelation, and change.
Image
As Israeli citizens living abroad, we may now return to exercise our right and responsibility to vote in upcoming elections. Absentee ballots aren't available to us, though, so we had to return- though the logistics require persistence and patience.
Image
As we enjoy this year's sweet charoset, let us cherish and express our gratitude for the essential workers, medical professionals, everyday heroes, and others who provided the sweetness that helped temper the bitters we tasted this year.