Image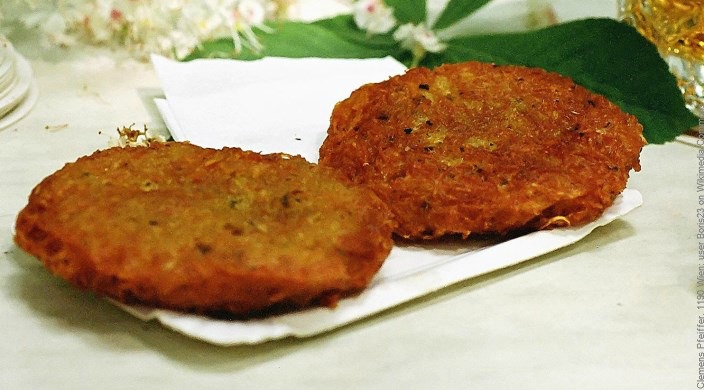 Latkes will certainly fit into your Thankgivukkah menu, but with everything else going on, making them might seem daunting. Here is my advice: Make your latkes in advance, but don't refrigerate them.
Refrigeration will cause the oil to seep into the latke, making them greasy and preventing them from crisping.
Instead, make your latkes as usual, cool them at room temperature, and then freeze them on a parchment-lined cookie sheet. Once they're frozen hard, quickly transfer the latkes to a freezer bag, close it almost all the way, then insert a straw into the bag and suck out all the air. As you withdraw the straw, simultaneously seal the bag to prevent air from getting back in.
Come time to cook, preheat your oven to 400, place the frozen latkes straight from the freezer onto a parchment-lined cookie sheet, and bake for 5-7 minutes or until the inside of the latke is hot.
Now you can have time to be with your guests and enjoy all the holiday celebrations at one meal!
Tina Wasserman is ReformJudaism.org's Jewish cooking expert and the best-selling author of Entree to Judaism: A Culinary Exploration of the Jewish Diaspora. Her new book, Entrée to Judaism for Families: Jewish Cooking and Kitchen Conversations with Children, is available November 15, 2013.
Related Posts
Image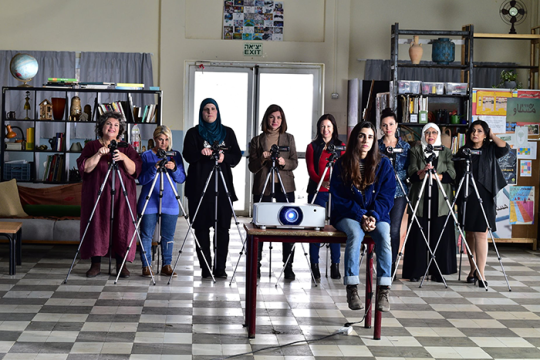 Both Arab and Jewish, young and old, the women of "Cinema Sabaya" learn about much more than filmmaking during the class; they discover that their differences are far outweighed by their bonds as women making their way in a patriarchal world.
Image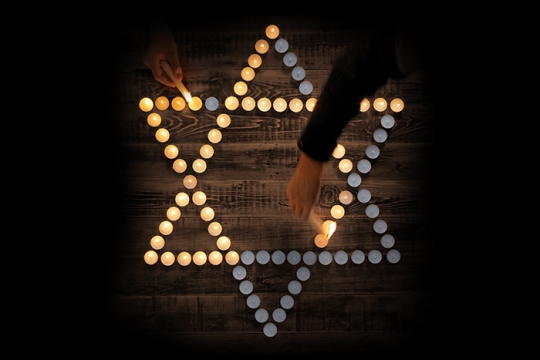 What does it mean to remember? It is to live in more than one world, to prevent the past from fading, and to call upon the future to illuminate it.
Image
A camel carrying a load. A golden pair of balanced scales. An open heart and an open mind. These are three of more than two dozen artists' visions of justice and righteousness featured in the invitational exhibition, "Tzedek Boxes: Justice Shall You Pursue."