Image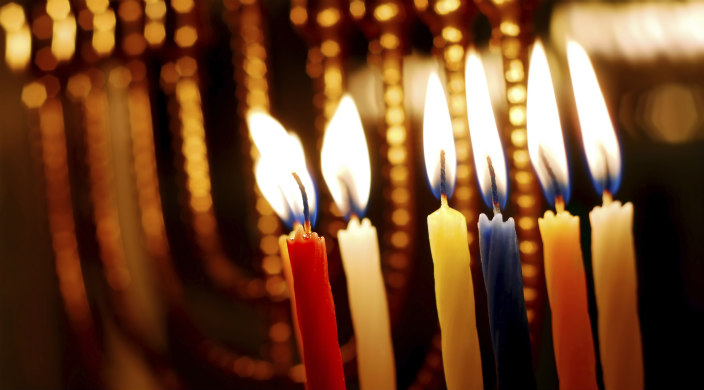 After two days of shiva for my wife Ami, z"l, Passover began. That was nearly 10 years ago, but I still remember vividly my feeling of disconnection from the seder and the spiritual disorientation caused by the juxtaposition of my grief with the joy and beauty of Pesach.
Almost immediately after the mass murder at Tree of Life – Or L'Simcha Congregation in Pittsburgh, I wondered, what would Hanukkah be like there? Coming so soon after such massive trauma, how would the Festival of Lights be felt in the hearts and spirits of the people?
My goal became to find a liturgical response, a prayer of wound and strength, of grief and hope. It needed to resonate deeply as a Hanukkah prayer, but also resound with pain and determination. The obvious choice: write a new version of Ma'oz Tzur.
Ma'oz Tzur – literally "Fortress Rock" – is a Hanukkah acrostic written in the 13th century, commonly known as "Rock of Ages." This song of triumph is traditionally sung after lighting Hanukkah candles. Some sing the first verse; others sing all six verses. Ma'oz Tzur was written by an unknown poet whose name is spelled out as Mordechai by the first letters of the first five verses. The first letters of the first three words of the sixth and final stanza spell out "chazak," or "strength."
To write this rendition, I studied translations from five different siddurim (prayer books), incorporating both intent and language from all five translations. The siddurim I consulted include: Mishkan T'fillah (U.S., Reform); Koren Aviv Siddur (Orthodox); Seder HaTeffilah (UK, Reform); Siddur Lev Chadash (UK, Liberal/Progressive); and Siddur Nehalel (Orthodox). The transliteration is modified from Wikipedia.
After writing, I sent it immediately to my friends Rabbis Sharyn Henry and Aaron Bisno of Rodef Shalom Congregation in Pittsburgh. As a result, we collaborated on a liturgical response to the Tree of Life shooting for Hanukkah.
Blackboards and chalk have been placed in the lobby of Rodef Shalom, where Tree of Life now has offices and holds worship services. All who pass through the lobby have the opportunity to write on the chalkboard their Hanukkah message of light for the community. On the Thursday before Shabbat Hanukkah, Rabbi Henry and I will take that material and write a new Hanukkah prayer for Pittsburgh that we will present and read together the next night, Friday evening, December 7, at a joint service of Tree of Life and Rodef Shalom.
At that service, I'll also read this new "Ma'oz Tzur for Pittsburgh." In solidarity with the Jews and congregations of Pittsburgh, you're invited to read this prayer in your home as part of Hanukkah candle lighting or at your own congregations on Friday night, Shabbat Hanukkah.
Ma'oz Tzur Yeshu'ati
Rock of Ages,
Fortress of Redemption,
Rock of Salvation,
Refuge and Shelter,
Lekha na'eh leshabe'ach
It is a delight,
Lovely and fine,
To sing Your praises.
Tikon beit tefilati
Restore my house of prayer,
This house that has seen violence and hate,
Bloodshed and death.
It is firm and established,
Now and forever.
Vesham toda nezabe'ah
There we will offer thanksgiving,
In the name of our people,
An Or l'Simcha,
A light for joy,
An Eitz Chaim,
A tree of life,
Le'et takhin matbe'ach
When by Your will
All bloodshed ends,
The time when You eliminate
All slaughter.
Mi'tzor hamnabe'ach
The furious, they assail us,
Oppressors with hatred,
But Your arm avails us,
Az egmor beshir mizmor
So with joyous song,
Yet still in mourning,
With a heavy heart,
Yet singing in music,
In poetry and psalms,
Chanukat hamizbe'ach
For the dedication of Your house,
The rededication of Your sanctuary,
An altar of Your praises,
Where our strength will not fail us.
Members of the community in Pittsburgh are invited to join Rodef Shalom and Tree of Life for Shabbat Hanukkah services at 6 p.m., Friday, December 7.
"Ma'oz Tzur for Pittsburgh" is © 2018 Alden Solovy and tobendlight.com.
Related Posts
Image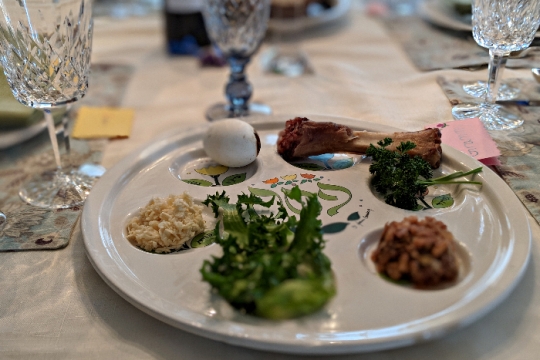 Last Passover began the urgent quest to reinvent much of Jewish life, highlighting that some of the ways we "do" Judaism needed to be updated. This year has been a powerful catalyst to shifts in how we perform our holy work.
Image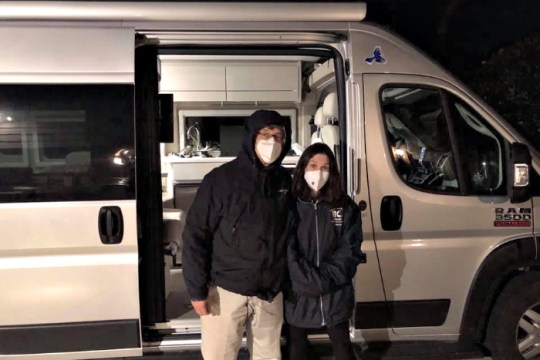 During a time when many feel so disconnected, Rabbi Jeff Glickman and Mindy Glickman of Temple Beth Hillel in South Windsor, CT, decided to take on a radical idea: Join as many Reform synagogues in America as possible.
Image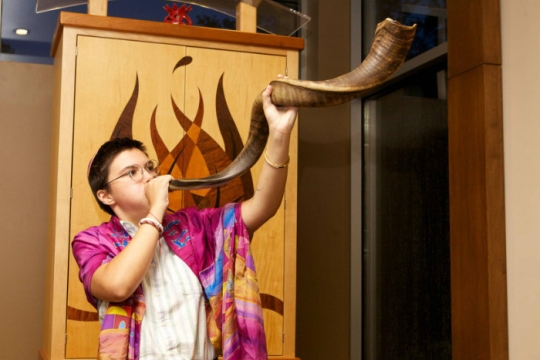 As we approach the most unusual High Holidays in recent memory, ReformJudaism.org is here to help you find ways to observe, celebrate or commemorate the holiday season that work best for you. Here are some helpful tips. 1. Find streaming services.