Thinking of a blog title has never been so easy--all I had to do was type the name of the bill! The MARCH for Military Women Act (MARCH stands for Military Access to Reproductive Care and Health) would fix a truly disturbing discrepancy in federal law that essentially treats women in the military as second-class citizens. The MARCH Act (H.R. 2085/S. 1214) would bring the Department of Defense's Military Health System in line with other federal health insurance programs, which provide low-income women on Medicaid, federal employees, women who receive health care through the Indian Health Service, and women in federal prisons with coverage for abortion services in the cases of rape, incest and when their lives are in danger. The MARCH Act would also lift the ban on servicewomen using their OWN, private money to pay for abortion services in military facilities.
Jewish values affirm the rights of women to be moral decision makers, capable of making responsible choices about their reproductive health. Women in the military are no less entitled to the right to make decisions about reproduction. The current policy is particularly unjust and unfair in light of the alarmingly high rates of sexual assault in the military. According to the
Department of Defense's Fiscal Year 2010 numbers
, 3,158 military sexual assaults were reported. That number alone is shocking, but it barely scratches the surface because most servicewomen who have experienced sexual violence do not report the incident. Researchers estimate that over time, taking into account the percentage of military sexual assaults that go unreported, up to one-third of women experience an attempted or completed rape during their military service.
Although the Reform Movement believes insurance coverage of abortion should not be limited solely to cases of rape, incest and when the mother's life is in danger, the Department of Defense--at the very least--should provide servicewomen with access to the same care available to the civilians they protect. At a time when these brave women are risking their lives to protect our freedoms, we should do what we can to grant them a basic level of reproductive freedom. Let us "MARCH" for military women by
urging our Members of Congress to co-sponsor the MARCH Act
today.
Related Posts
Image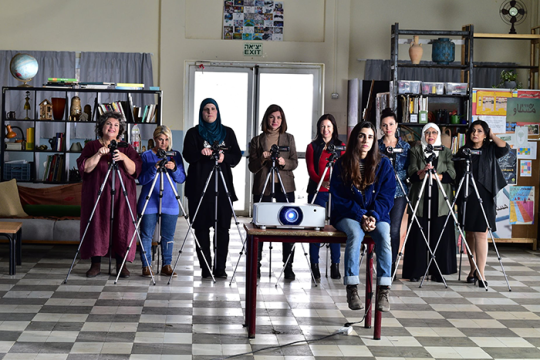 Both Arab and Jewish, young and old, the women of "Cinema Sabaya" learn about much more than filmmaking during the class; they discover that their differences are far outweighed by their bonds as women making their way in a patriarchal world.
Image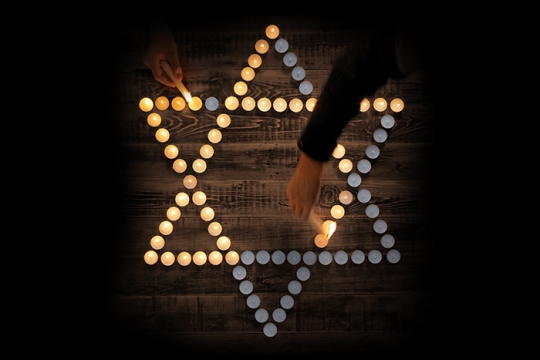 What does it mean to remember? It is to live in more than one world, to prevent the past from fading, and to call upon the future to illuminate it.
Image
A camel carrying a load. A golden pair of balanced scales. An open heart and an open mind. These are three of more than two dozen artists' visions of justice and righteousness featured in the invitational exhibition, "Tzedek Boxes: Justice Shall You Pursue."