Image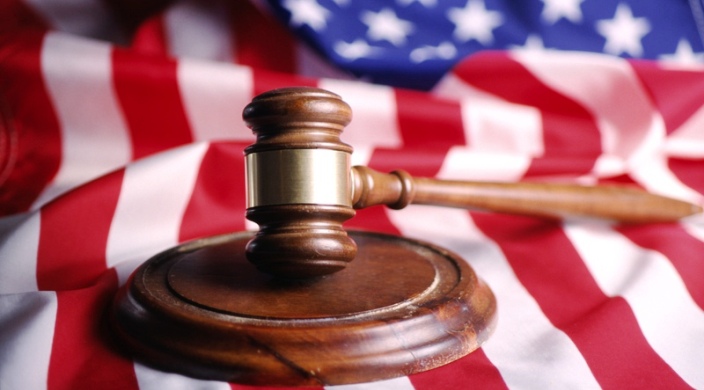 This Passover, the Supreme Court of the United States (SCOTUS) will hear two cases that have enormous impact on equality and liberty in our country. On the first two days of Pesach, oral arguments in California's Prop 8 case and the Defense of Marriage Act case will be heard. Each of these cases is pivotal in the journey of gay men and lesbians toward full inclusion and equality in our country.
The Prop 8 case will be heard on the first morning of Passover. The Proposition 8 case has been taken up by David Boies and Ted Olsen at the behest of the American Foundation for Equal Rights (AFER). These are the lawyers who argued against each other in the Gore v Bush case at the Supreme Court. They formed a team that has been arguing the case for overturning Prop 8, which took away the freedom to marry from gays and lesbians in California. In 2008, the California Supreme Court found that it was discrimination to exclude gay and lesbian couples from marriage based on our California state constitution. Proposition 8 was a ballot initiative that passed that then took away this civil right. Each step along the way, whether in district court or the 9th Circuit Court, Prop 8 has been overturned as unconstitutional. Now on appeal, the Supreme Court must decide if those who appealed the case even have standing to do so and then if they say yes to that whether Prop. 8 which took away the right to marry by ballot initiative is legal.
On Wednesday morning, March 27, the case of Edith Windsor will be heard. This is a case that affects Section 3 of the federal Defense of Marriage Act, which forbids the federal government from recognizing marriages between gay men and lesbians. Edith Windsor is an 83-year-old widow from New York who faces paying $363,000 in federal taxes on the estate of her late wife and partner of 40 years, Thea Clara Spyer. Edith Windsor is a member of Congregation Beit Simchat Torah, the gay and lesbian synagogue in New York. If the court overturns DOMA as unconstitutional, the ripple effect across the country for gay men and lesbians will be earth-shattering. Gay and lesbian couples who have married in states that permit it or married in a country outside the United States will then be able to have their marriages recognized for the purposes of taxation, Social Security, Pension Benefits, Inheritance without the tax penalties, and a host of over 1,800 other rights and responsibilites that the federal government recognizes in married couples!
Neither case will likely make gay and lesbian marriage legal in all 50 states, but both cases could bring greater equality and liberty to our country for gay and lesbian married couples. I am proud of our Reform Movement who filed Amici briefs in both cases based on our Movement's long standing dedication to equality for all people and for gay men and lesbians.
For me personally, I will spend the first two mornings of the Passover holiday in Washington, D.C, praying at rallies on the Supreme Court steps, because the story of our people's Exodus from enslavements in Egypt is also the story of gay men and lesbians journey to freedom. Our tradition teaches us the in every generation, each person is to see themselves as if we went forth from Egypt. Rallying in Washington, D.C. for freedom and equality before the law is how I imagine the story of the Exodus. At Passover the Talmud (Pesachim 10:4) teaches us, matchil b'ganut v'sayem b'shevach, "begin with degradation and end in praise." This is the story for gay men and lesbians as well. My Passover prayer is that the continued inequality faced by gay men and lesbians in this country, the continued degradation will give way to praise and equality as SCOTUS decides to overturn Proposition 8 and brings the freedom to marry back to California and to throw out the Defense of Marriage Act as unjust discrimination agains gay men and lesbians! It will be the prayer I recite on the steps of the Supreme Court on Pesach morning, it will be the prayer I recite at the seder: As Moses once said, "Let my people go"; I pray this morning to let all gay men and lesbians go from the grip of inequality. Let us go from degradation to praise, as we were all created in the image of God, b'tselem Elohim.
On this Festival of Freedom, let freedom ring as the Supreme Court will decide upon the fate of loving couples and families. Let gay men and lesbians around our nation find the sacred joy in marriage, the blessings of community support and the rights and responsibilities of this institution as well. So that soon in every state, we can sing the blessings of Praise, the Sheva brachot, for every wedding couple, and the state will also recognize these unions as well.
Related Posts
Image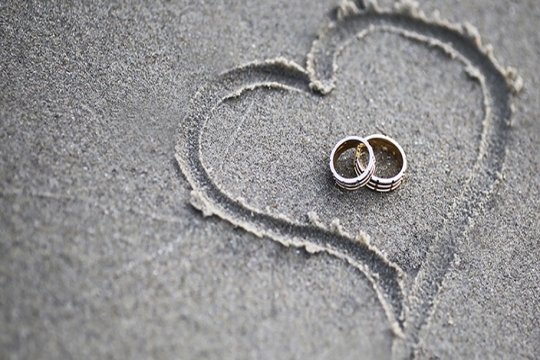 I think this is why people like weddings so much. Each wedding has a bit of an "other-worldly" quality. Watching two people come together, we believe in the possibility of new beginnings.
Image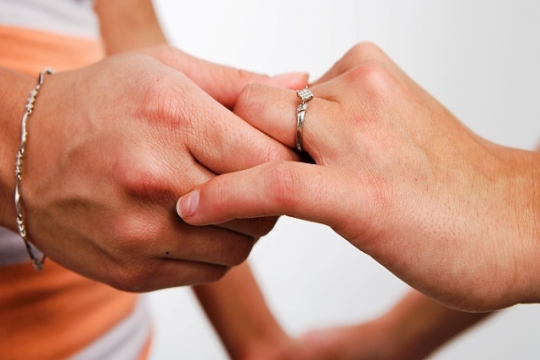 I woke early one morning in June to hear the decisions of the United States Supreme Court on a pair of cases about marriage equality. Joy mixed with disappointment.
Image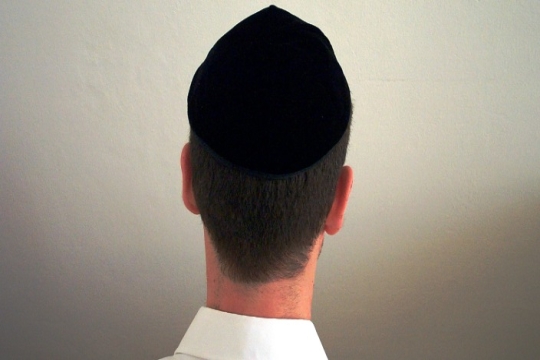 The title of a recent JTA article asks these two questions: Why do Jews intermarry? Who wants to marry a Jew, anyway? The answer to the first question has been studied extensively and, according to the article has much to do with assimilation, age at the time of marriage and, according to some...