Image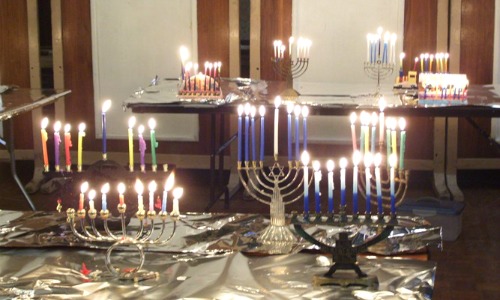 I remember my first Hanukkah at my temple with my family. I was still learning the lingo: A yarmulke was also called a kippah and a menorah was referred to as a hanukkiyah. When the rabbi, at that time, asked everyone to bring their hanukkiyah to the service, I only realized he was talking about a menorah when he also asked us to "bring candles, one for each night and the shamash." Our first year there, my family brought my menorah from when I was a little boy. Over the years, we altered which menorah we brought, thanks to gifts and art projects.
I am still fascinated at the experience, as everyone lights the candles on their menorah, that I am usually more caught up in watching than participating. To watch an entire congregation participate as one and not lose their identity adds to the warmth of the hundreds of candles illuminating the sanctuary. Perhaps that is one of the reasons that my wife and I, in addition to lighting our menorah, are now volunteer fire wardens at Hanukkah. This year, our family shared the lighting of our menorah with a family who forgot their menorah at home. 
My congregation celebrated Hanukkah on December 14th. Although the temple invites the community to participate, it is doubtful we will get into the Guinness Book of World Records for the most menorahs lit. Tables were set up along the back of the sanctuary.  Each congregant brought their menorah and eight candles. While a teen from the temple youth group lit the large temple menorah on the bimah, the congregants lit their personal menorahs, chanting the prayers in unison. The rabbi and cantor led services, with the temple adult and teen choirs and the temple band serving as back-up, everyone celebrated a Hanukkah Shabbat. 
At the oneg, everyone ate jelly donuts, and children played games of dreidel, wagering chocolate gelt at a pace Las Vegas couldn't keep up with! Congregants shared the histories of their menorahs which came in all sizes and designs. Some were made in Hebrew school, and some were family heirlooms; others were more recently purchased, some on trips to Israel. One young man was so proud of his new menorah he showed it to everyone; it was the shiniest one there, he proclaimed. Many of the menorahs were insights into the personalities of the families who brought them: A young girl whose menorah was pink menorah with ballet slippers used to be a dancer, and we had at least one Disney enthusiast.  
As Hanukkah 2012 has come to an end, the last of the latkes have been devoured, and the chocolate gelt won at playing dreidel being hidden away like a squirrel stores nuts for the winter. We have less than a year to plan and shop for next year, when Hanukkah and Thanksgiving fall at the same time. I wonder where I can find a recipe for latke stuffing!
Howard Lev is a long-standing member of Temple B'nai Torah in Wantagh (Long Island). Married with two children, Howard is a theatre professional who has worked on a number of Broadway and off-Broadway shows including the national tour of The King & I. 
Related Posts
Image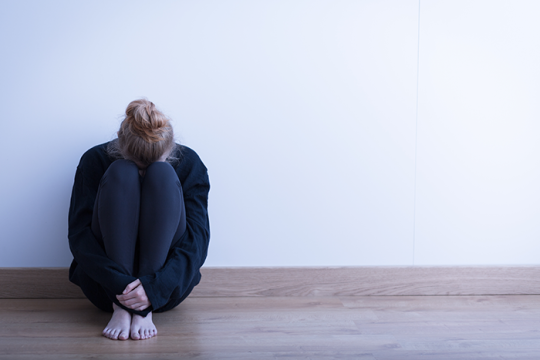 When you're experiencing infertility, it can be all too easy to feel like you're completely alone. As the world moves around you, bustling with adorable children and pregnant friends, you may feel like you're the only person who wants to be a parent and has yet to see it happen.
Image
As someone who mostly steers clear of reality television in favor of more premium (read: snobbier) fare, I was a little hesitant to check out Netflix's new reality series, "Jewish Matchmaking."
Image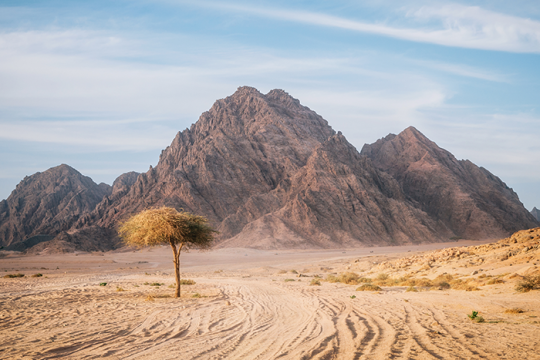 On Shavuot, many of us study the Book of Ruth. Lauded by Rabbinic tradition as a righteous convert, Ruth's story continues to resonate with the experiences of many Jews-by-choice today.