Image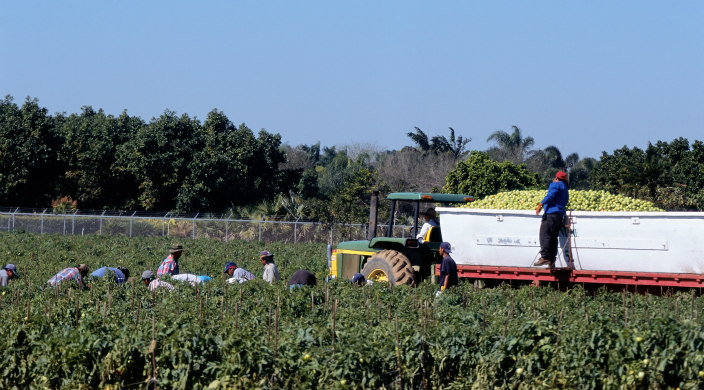 Recently, members of Bat Yam Temple of the Islands in Sanibel, Florida, together with dozens of farm workers, interfaith leaders, and committed individuals, demonstrated outside the Wendy's restaurant on Highway 41 in Fort Myers. Our mission was to urge Wendy's management to join other food outlets as a participant in the Fair Food Program, which ensures a living wage and safe working conditions for farm workers in Immokalee, Florida, where 90% of the tomatoes consumed in the United States are grown. 
As part of the demonstration, a few of us carried a letter detailing our request to the store manager, a young woman named Roween. When she met us at the door, her eyes filled with empathy for the workers marching just a few feet away, she told us she is prohibited from accepting our letter. Although we knew, of course, that the ability to change Wendy's corporate policy was beyond her, we found her polite willingness to hear us out gratifying and hopeful.
Back home after the demonstration, I wanted to find someone who could, in fact, initiate change. With a little research, I discovered that Wendy's board chairman, Nelson Peltz, is Jewish. I have tweeted at him and written to him via Facebook about the importance of the Fair Food Program, which would cost Wendy's an additional one cent per pound for tomatoes harvested by Immokalee workers instead of from sweatshop farms in Mexico.
Over the course of a year, that increase would total $4 million, which although not insignificant, is as financially feasible for Wendy's as for McDonald's, Burger King, Whole Foods, Trader Joes, Taco Bell and all the other food outlets that subscribe to the Fair Food Program. After all, with a net worth that exceeds $1.6 billion, Mr. Peltz and his company shouldn't be daunted by $4 million. As I continue to await his response, I have joined the cohort of demonstrators who take our fast-food cravings elsewhere, and urge everyone I know to do the same.
In this week's Torah portion, Mishpatim, we learn that we "shall not wrong or oppress a stranger, for [we] were strangers in the land of Egypt…. If you do mistreat them, I will heed their outcry as soon as they cry out to Me…" (Exodus 22:20, 22). Just as God heard the cries of the Israelites, I am hopeful that Mr. Peltz will hear and feel the anguish of the Immokalee workers prompted by Wendy's refusal to participate in the Fair Food Program.
If it appears these efforts amount to little, let us remember the words of the second century Sage, Rabbi Tarfon, a wealthy man who championed causes on behalf of the poor and disenfranchised. In response to the frustration we all feel in our struggles against injustice, Rabbi Tarfon gave us a motto that reaches out across the millennia: "It is not incumbent on us to complete the task, but neither are we free to desist from it." (Pirkei Avot 2:16)
Today, as the stranger, the poor, the widow, and the orphan cry out to us with a sense of desperation more intense than any I have heard before, it is clear why the Torah tells us no less than 36 times – more than any other commandment – to stand up for the dignity of these people. Even if we do not complete the sacred work of their redemption, we must never stop trying.
Related Posts
Image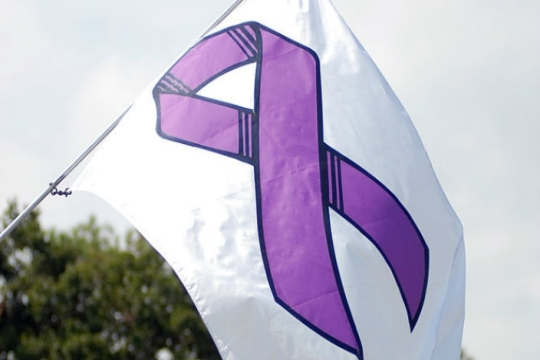 October is Domestic Violence Awareness Month (DVAM) in the U.S. Each of us likely knows someone, either in our Jewish community or our secular communities, who has been impacted by or is a survivor of domestic violence.
Image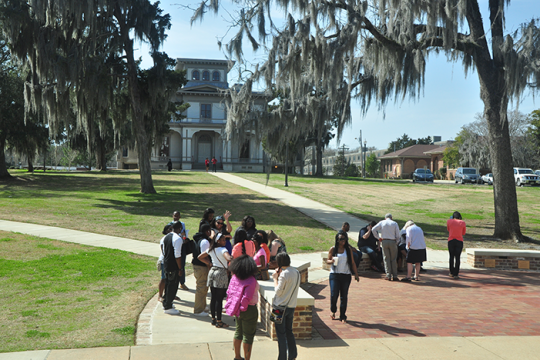 As a graduate of both Tougaloo College and Jackson State University, the recent bomb threats to Historically Black Colleges and Universities (HBCUs) are personal to me. Since January 2022, over a dozen HBCUs have received bomb threats; several of those threats were received on the first day of Black history month. The continuous attacks on institutions of higher learning; places of worship and individual attacks are a direct threat to our everyday existence.
Image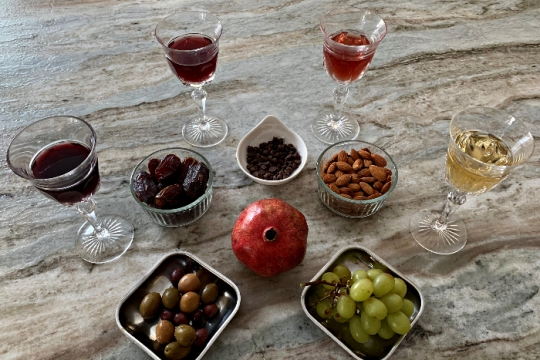 As I thought about what would be involved if we did our own Tu BiShvat seder, it seemed interesting and fun. Tasting lots of fruits? Marking a time to appreciate, mindfully and respectfully, trees and the earth? Drinking wines and grape juices? Yes, please.