Image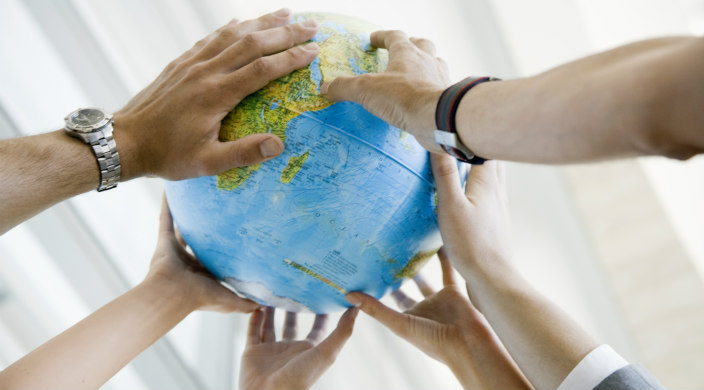 In literature as in life, liminality represents the state of being "in between," altered by what has come before and in anticipation of what is yet to come. We find ourselves in such a liminal moment in the Jewish calendar: the celebration of our Exodus from Egypt is weeks behind us and Shavuot, that moment we mark the covenant at Sinai, is still weeks away. This, however, is a moment of opportunity and possibility.
At Passover, we celebrate the breaking free from the yoke of oppression. We mark our freedom from the dictatorship of Pharaoh, the freedom from Egyptian slave masters, freedom from the narrow straits that is literally Egypt. And yet, it is also a moment defined by the freedom to. As Moses argues with Pharaoh to "let My people go," it is not merely about fleeing. The second half of the verse informs the vision that frames the Israelites freedom. "Let My people go, that they may serve Me" (Exodus 10:3). In other words, the gift of freedom comes with the responsibility to act, to pray, to do something that serves God.
As Passover commemorates our freedom, Shavuot highlights our accountability. It is only as a free people that we could enter into the covenant with God that was sealed at Mt. Sinai, as our ancestors received the Ten Commandments. With the Torah as our guide, this covenant – this brit – established a new relationship between God and the Jewish people – one defined by mutual responsibility and commitment. When we celebrate the holiday of Shavuot, we mark this moment again, and are reminded of how we were granted freedom precisely to enter this renewed covenant.
In 2017, the Hebrew year 5777, we are once again challenged by a moment to re-covenant. Across North America and around the world, targeted populations face profound and renewed hardship. Vulnerable communities – undocumented immigrants at risk of deportation, African Americans and people of color, transgender students seeking the right to live according to their own gender identity, and many others – are under attack in North America.
As Reform Jews, we are called, like the generations that preceded us, to keep the torch of that brit burning. We come from a history of protectors of the covenant, who used the prophetic message as a light to the nations. We are committed to building partnerships across lines of difference to advocate for and engage with the oppressed of our day. We are guided by our tradition that states: "It is not what one says, but rather what one does, that makes all the difference in the world" (Pirkei Avot 1:17). Together, we will mobilize through congregational and community-based action.
We will renew the covenant for our day with a brit olam, a covenant with our world, because we are seeking the world we want, not the world as it is. Fulfilling our covenant will require our collective commitment, as a Reform Jewish Movement comprising strong, networked congregations and individuals who understand and appreciate our own power to create change in our communities.
Will you join in the Reform Movement's vision for social justice? We invite all members of the movement, whether as individuals or congregations, to study and discuss this brit olam and to commit yourselves to the renewal of the covenant for our day and our time. Join us in the brit olam so that between Shavuot of 5777 and Rosh HaShanah of 5778 (September 2017), we will collectively recommit to the sacred service that framed the freedom of the Exodus and sealed the covenant at Mt Sinai.  
To quote the late Reverend Dr. Martin Luther King Jr.: "We are now faced with the fact that tomorrow is today. We are confronted with the fierce urgency of now. In this unfolding conundrum of life and history, there is such a thing as being too late." Although he preached this sermon 50 years ago, these words still ring true. Let them not have been spoken in vain.
Please email Tracy Wolf with any questions and/or to submit your signed Brit Olam.
Related Posts
Image
These are Torah portion haikus.
Image
These Haikus focus on weekly Torah portions.
Image
These Haikus focus on weekly Torah portions.