Image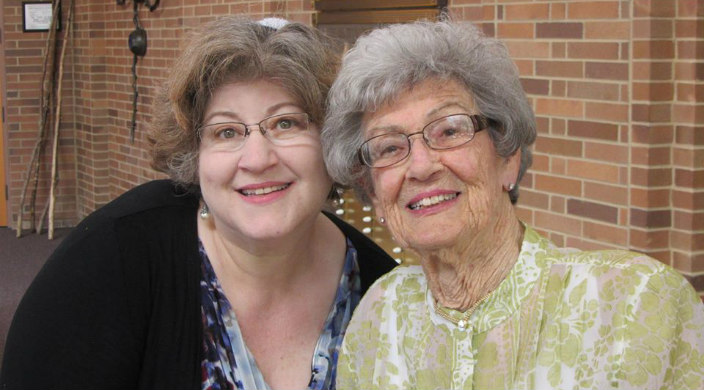 My mother left this life two years ago this month. She died on Shabbat Shirah. On the Sabbath when Moses and the children of Israel sang while Miriam the Prophet led everyone in dance after crossing the sea to freedom, my mother crossed her own personal Sea of Reeds to go home. Home was where she wanted to go; and home she went.
But first, she lived.
Musically, Ursula Marx was a squib between two generations of wizards: Her mother sang; her daughter sang. In her case, however, "singing voice" was an oxymoron. If notes were nickels, my blessed mother didn't have two to rub together. Her speech was something else, however. Many who heard her speak in a rich alto asked, "Do you sing?" She responded by laughing in their faces.
My mother lived heroically and with integrity. She crossed her first Sea of Reeds, the Atlantic Ocean, to escape the Holocaust. She and her sister worked their fingers to the bone so they could bring their parents to safety as well. She became a proud American and spent most of the rest of her life giving back, paying it forward, and helping others who needed a boost after escaping difficulty. I credit that musical, encouraging voice of hers with spurring people on with the gentle push they needed to try, to persevere, to persist. And she was so proud of them when they did.
Once my parents exposed me to music and drama and theater and opera, they were in for it; I never stopped singing or playing music. They breathed a little easier once I set my sights on life as a cantor. Mom figured, in not so many words, that my time in the secular music world was well-spent as I, too, crossed my own Sea of Reeds on the way to the promised lands of hazzanut.
But lo, the water in my seas grew rough, the reeds grew tangled, and the lands grew rocky and fallow. The new millennium brought me unexpected changes and unhappy farewells. Personal and professional pitfalls popped up. Our feet kept moving, but the sea refused to part to let us progress.
Mom found my challenges harder to bear than her own, but she came to realize that in crossing my own Sea of Reeds, I wasn't going to drown. Unlike Moses and Miriam, Mom and I met more sharks than dolphins, but on the other side, we found ourselves together in the promised land of loving family relationships, basking in the milk of understanding free from the curdle of judgment, enjoying the honey of admiration on the apple of love.
For many years, I watched my mother grow and blossom in her new, millennial life. As much as she missed Dad, Mom soared rather than sank. She made many friends and became, like Moses, an unwitting leader. She continued to stretch her toes in the sands of learning and rejoiced in her grandchildren, reveling at the youngest's bat mitzvah even though she had told us she'd never last that long. When she proved herself wrong, we peaked musically together! 
My mother's song lasted most of a century, but though she had tended her body heroically – as she had everything else in life – with time, it grew tired. Her timbrel grew heavy, and she asked her children's permission to gently segue into her coda. 
With the start of home hospice, she taught us the lesson of ebb tide. The six of us closest to her gathered together as often as possible; my sister never left our mother's side. Mom's caregivers (her angels, she called them) fell in love with her and she with them. Her swift exit came in five seconds of solitude, literally, as her earth angel NeNe stepped away to fetch a minor care item.
But her song refuses to be still.
I feel her during every waking moment. When I use her cookware, I feel her instructions as if living in a recipe. Common sense comes more easily now because it sounds as though she's talking. Her last notes to me, before the instrumental outro of her semi-final sleep, were "Be happy."
How can I do less?
Mom would have turned 98 less than two weeks after her death. On the morning of her first heavenly birthday, I planned to help clear some things out of her apartment. When I went to my car, the one parked next to mine had a vanity plate: "4URSULA." When I chant Moses' Song of the Sea each year, indeed, it will be so.
Related Posts
Image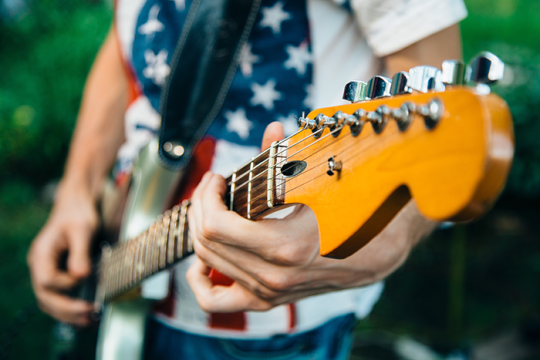 As we reflect on the United States' Independence Day, I am mindful that democracy also takes commitment and practice. Democracy takes practice because it still is not accessible to all.
Image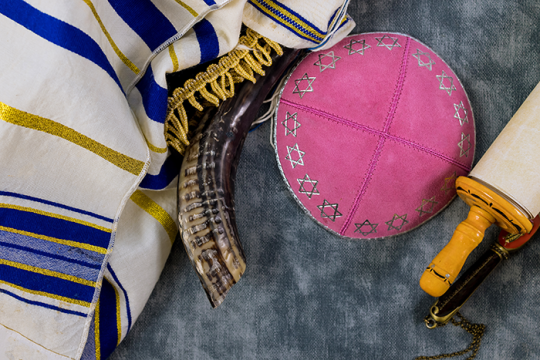 I love seeing how our students at Temple Shalom of Newton transform throughout the process of becoming BMitzvah. It's the end of my first year coordinating the BMitzvah program and my colleague Allison Lobron, an experienced leader in inclusion and social emotional learning, and I are hosting an end of year celebration for our BMitzvah students.
Image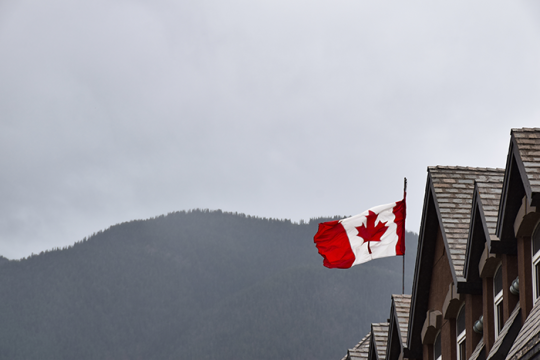 For the past year, I have been engaged in deep reflection over my responsibility as a Canadian and proud Jew in addressing the horrors committed against Indigenous peoples.