Nate. My beloved boy. Just a few weeks ago, we stood in the middle of Rosenblum's bookstore, where I asked him to pick out a yad (a pointer to use while reading from the Torah).  He walked over to the case and carefully inspected the array displayed there, and then said "Mom, I want to be able to pass this down to my children." As he creates a new tradition with this beautiful yad, the day of his bar mitzvah continued an older tradition, as I presented him with my grandfather's tallit. He wore it as he prayed. As a cohan, he wore it as he blessed his congregation with the priestly benediction. My father gave it to me, and it was the first tallit that I wore, and now I've passed it to Nate, l'dor vador –from generation to generation. It is my hope that he will feel the blessings and love of all the generations who have worn it before him. I wrote this for Nate on his 13th birthday:
You stand now, poised on the edge of time, already gathering yourself, already testing those waters, feeling the sharp and chill exhilaration of the new and different and exciting, tasting the sweetness of the yet-to-be.  Where will you stand, on the other side of this day, that will make a difference, that will change you? You will cross the divide of time and stand on the shoulders of giants and wrap yourself in a garment of light and loose thread and bind yourself to your past and your future. Nate, today you offer ancient words of blessing and praise, as you take my Grandfather's tallit and place it on your broadening shoulders.  You will wind the fringes around your fingers and gather the threads into a whole.  You will be a new song, a new dance, a new celebration.  You will be a new voice in the wilderness, and our sacred and holy community will be all the richer for it.  You will begin to find your own way, journey on in solitary wonder, in companionable joy, in defiance and innocence and doubt. Here, on the edge of your childhood, the border of a distant shore, it is my hope that you will remember this moment.  From this day forward, you stand, ever and always, cloaked in light and gathering loose threads into a new whole. From this day forward, you will leap into the infinite and you will soar.
In honor of Nate's bar mitzvah day, I also composed a series of poems to introduce each section of the service. I was hoping to give the entire congregation, made up of a jumble of backgrounds and religions and belief sets; I hope I succeeded. Some of these poems can be found on my blog; others will be posted on RJ.org. This one, "The Gate," introduces the p'sukei d'zimrah, verses of song.
The Gate We start, as we always do, standing at the gate. It's a good place to wait, This gate. It is the entrance to our service, to a holy place and a sacred community. As we step through, We step outside of Place and into Time. We come together to celebrate with friends and family, with strangers and loved ones, with song and prayer, words and silence. As it happens every Shabbat morning, We start at the gate. We start with mystery and wonder, If we allow it. We welcome small miracles And stretch our souls Outwards and Upwards And meet one another at the gate This gate This holy gate And we enter Together
Related Posts
Image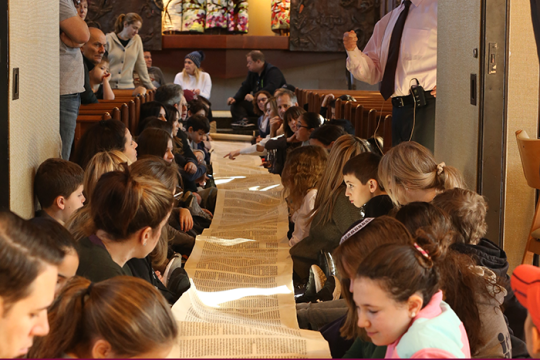 A common sentiment among Jewish-affiliated teens seems to be, after your b'nei mitzvah, religious school is over, right? Sure, you might come back for confirmation in a few years, but there's no real reason to stay involved. You're Jewish. You know that, your family knows that, and your friends know that. Staying involved is kind of a waste of time. Right? Actually, no. Even if you've had your b'nei mitzvah, there are benefits to staying involved with your Hebrew School and your religious education.
Image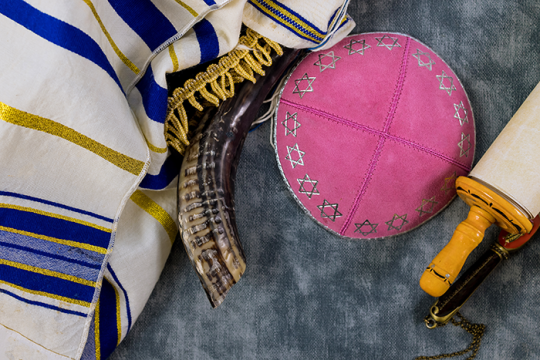 I love seeing how our students at Temple Shalom of Newton transform throughout the process of becoming BMitzvah. It's the end of my first year coordinating the BMitzvah program and my colleague Allison Lobron, an experienced leader in inclusion and social emotional learning, and I are hosting an end of year celebration for our BMitzvah students.
Image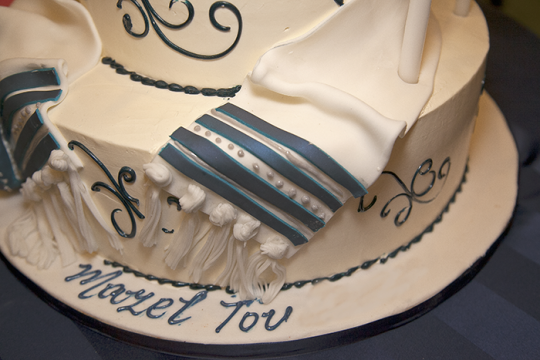 After two years of teaching remotely and watching far too many movies and television series on Netflix on the same computer screen I use to interact with these students, I wonder if I feel less connected to these "virtual" students than the hundreds of young people I taught in person over the past decades.