Image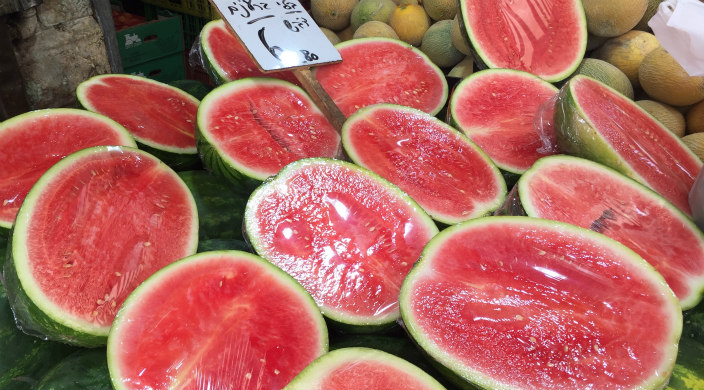 Jerusalem's large outdoor market – Machane Yehuda – serves as my calendar for the cycle of holidays in the Jewish and Israeli year. As I write this piece, in the days following Passover, the shuk starts to reveal Israel's summer bounty: piles of dark green avocados, mountains of thorny purple artichokes, magenta plums, and burgundy cherries all start parading through the market.
But here in Israel nothing announces summer as boldly as the seemingly sudden appearance of barbecues in the shuk and in the supermarket. And these barbecues come in a variety of shapes and sizes: permanent barbecues for your mirpeset or balcony, portable barbecues small enough to fit on top of a picnic table, barbecues so large and complex they dwarf most kitchen stovetops. And alongside the barbecues are assembled all the accessories needed to complete the grilling experience: turners, flippers, tongs, baskets, skewers, lighter fluids, charcoal briquets, and boxes of matches. All these barbecues will be put to good use on Yom HaAtzmaut, Israel Independence Day. And this year is a big year here in Israel as the nation celebrates its 70th birthday.
But before we grill some chicken or hot dogs and toast the marshmallows, we will remember. Yom HaAtzmaut is preceded by Yom HaZikaron, a 24-hour period of remembering all those killed in Israel's wars and battles. Like all Jewish holidays, the commemoration begins in the evening. All places of entertainment (cafes, restaurants, movie theaters) will close and at 8 p.m. a siren will sound. Television and radio programming will be devoted to recalling the names of all those soldiers killed in the 70 years since the founding of the state. At the military cemeteries throughout the country, ceremonies will take place.
Since making aliyah (moving to Israel to live), I have visited Har Herzl, the main military cemetery here in Jerusalem every year on Yom HaZikaron. I walk through the many, many paths, terraces, and alleys of the cemetery with my good friend, Rachelle Oseran, and her three grown sons: Shai, Ariel, and Ilan. Each of these young men served in the Israeli Defense Forces and each step through the cemetery is a walk into the recent past. Shai, the eldest son, has taught me how to read the gravestones and I've learned about the abbreviations that mark each soldier's life and death.
"Here is a boy – yes, a boy – who died at the age of 19."
"I went to high school with her."
Each grave has a story.
Each grave has a name.
Each grave pays silent tribute.
"His brother was killed a year before him."
"This is the grave of an American who volunteered in the last war."
The last war? No. It seems it's never the "last" war. It's only the most recent war. And, unfortunately, the constant drumbeat of yet another incursion, battle, flareup, situation (we have lots of euphemisms for war here) seems to be too often heard on the horizon.
I've stood as silent witness as parents lament the lives of their children. And I've heard parents tell their own children about the bravery of a friend from their platoon who died while they were fighting…Shlomi, Yitzchak, Moshe, Dafna, David, Michal, Rami, Ari…each one a name. Everyone in Israel knows someone who has suffered a military death.
Some graves have pictures of what these soldiers looked like when they were 18, 19, or 20. I quickly calculate that today they'd be 40, 56, or 70 years old and I try to imagine what their young optimistic faces would look like slightly wrinkled by age and the dry heat of the Israeli sun.
The sun begins to set, soon the Day of Remembering will end, and the Day of Independence will begin: holidays back to back like bookends holding up the pages of Israeli history. Rachelle drives me home and neither of us says much as we move slowly in traffic from the cemetery.
I get out of the car and hurry up to my apartment to begin making potato salad – the one my husband Don likes – with red potatoes and a mustard vinaigrette. We're going to a barbecue on a friend's terrace. From there we'll be able to see the fireworks that will light up the city. The country is transformed: mourning gives way to celebration. The barbecues are lit, the smoke careens and billows across Jerusalem, the acrid smell of charcoal mixing with the brisk evening air scented with honeysuckle and jasmine. 
With a plate of food in my hand, I watch the brilliant cascade of fireworks and hear the simultaneous broadcast from the television. I recall the words of the psalmist: "Those who sow in tears, shall reap in joy." Whoever wrote these words somehow knew that the depth of our collective mourning is only matched by the height of our collective joy. And did the psalmist know that this is most manifest in this tiny little country we call "Israel?"
Learn more about the holidays of Yom HaZikaron, Israeli Memorial Day, and Yom HaAtzmaut, Israeli Independence Day, including history, customs, observance, and more.
Related Posts
Image
Nearly two months ago, our Just Zionism group landed in Israel as the election to cement a far-right government in the Knesset was taking effect. When we landed, I had a surface-level understanding of Israeli politics but was about to get a crash course on the election's implications for the activists who were heartbroken by the results.
Image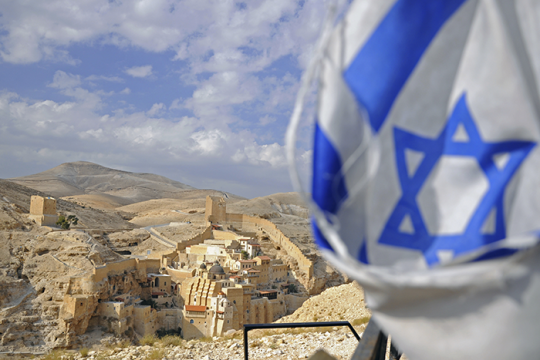 On November 2, 2022, I landed at Ben Gurion Airport for the first time. Filled with many emotions, this being my first trip to Israel, I decided to keep an open mind as I joined twelve young adult leaders on a journey to learn more about Israel, Zionism, and why Jews in the Diaspora, especially in the United States, should be engaged.
Image
There are a few days in my life that stand out. There are the big milestones: my first days of school, going to camp for the first time, and my first homerun. Another one of those dates that stands out is December 28th, 2015. That was the day that I made aliyah and became an Israeli citizen.