Image
When I look into my soul – the soul of a proud black Jewish woman – and I realize the journey I have taken alongside my beautiful multiracial Jewish family, I am humbled with gratitude. Because of my and my children's skin color and society's misconceptions, some may not instantly recognize us as Jews. They might see a superficial version of us, but they don't see all of us. I'm proud to tell you who I am – and how I came to have this wonderful, beautiful Jewish life.
The past year of 5778 has been a journey of blessings, sadness, and revelations. I became both a JewV'Nation fellow and an adult bat mitzvah all in the span of just a few months, and these accomplishments have filled me with pure Jewish pride. I am Jewish! I feel it, I live it, and I welcome it every day.
I have always been different. My family always lovingly said that they don't know where I came from or who I take after. Because of America's stereotypes and assumptions of what a black girl should like or want, I constantly felt like a stranger and uncomfortable in my own skin, but I journeyed though my childhood. Smiling through it all, my soul questioned things.
I always talked about my troubles to Michele, my best friend at the time, and she really understood me and told me her woes as well. Michele happened to be Jewish, and one year, she invited me to her family's Passover seder. From that day on, my soul questioned more and more.
Sitting at the seder and reading the Haggadah, I did not feel like I was different or a stranger. I felt at home. I felt a connection to the story in a way that told my story, a part of my truth and a part of my history. I went home asking myself, "Am I Jewish? Is this where I come from? Is this who I take after?"
Life took me onto college, graduate school, and a career, but that feeling of wonder and searching was always present. I dabbled here and there, reading through many books on different sects of Christianity, until I read a book called To Life: A Celebration of Jewish Being and Thinking by Rabbi Harold Kushner. This book spoke to me; it validated many of my beliefs about how I see God, how I feel God, and how I live through God. After reading that book, I went on my own little mission about how I was going to be seen living and feeling Judaism. I was yet again on my own plane, but this time I had an itinerary.
I reacquainted myself with a community theater group that was held at the Free Synagogue of Flushing in Queens, N.Y. I figured if I immersed myself among Jewish people, I would find a way to start living the life I wanted to have. During my time there, I met a kind, sweet, sensitive man named Edward Drangel. We became friends and started dating. He was Jewish, and I attended many of his Jewish family events right from the beginning of our relationship; to me, this signaled to both of us that we'd be together for the long haul.
At the beginning of 5779, Eddie and I celebrated 20 years of marriage. The following week, we celebrated our daughter becoming bat mitzvah: the moment I've waited for my whole Jewish life. That moment was a highlight for our family; for me, it was a moment of truth. I chose to live a Jewish life both for me and for my two Jewish children of Color. 
I feel such a strong sense of who I am in this world as a black Jewish woman, and it is so important that our children embrace all their identities with a faith that embodies strength. We are proud of our family: not only for the partnership we have together, but also for the bond we share in living a Jewish life – a bond that grows stronger with each passing day.
Hear more from Gina in her episode of the podcast Wholly Jewish, in which Jews of Color share their experiences, insights, and how their identities enrich and create a more vibrant Jewish community. Subscribe on Apple Podcasts on Android, get the RSS feed, or listen online at reformjudaism.org/podcasts.
Related Posts
Image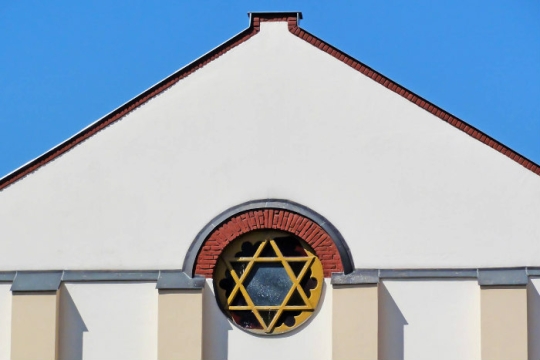 Not knowing if I would be shunned or accepted, I decided to give my religion another chance. I was not prepared for the warm and welcoming atmosphere I found at temple, where being gay was as acceptable as having brown hair.
Image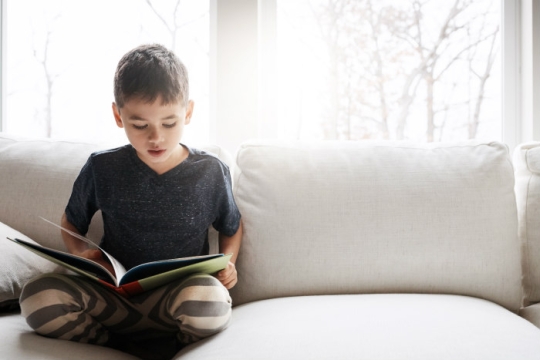 As the mother of a transgender child, Rabbi Ari Moffic knows that personal transformation is a key and beautiful part of who each of us is.
Image
This summer, just in time for Pride Month, ReformJudaism.org is proudly releasing season two of Wholly Jewish, which will focus on members of the Jewish LGBTQ+ community.