Image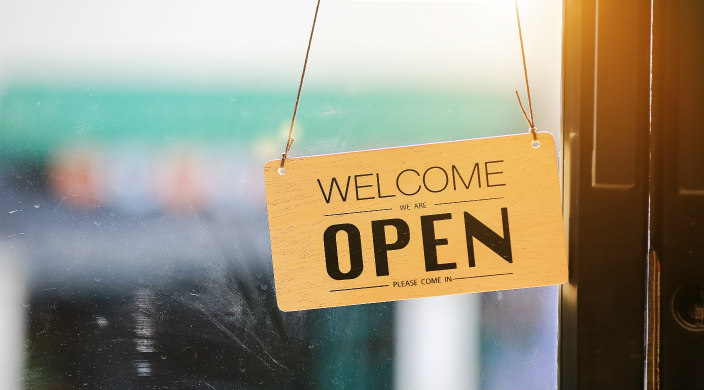 The man sitting next to me on the flight from Frankfurt to Boston had a cough. That's how this story begins. I remember thinking that this might be bad for me.
Or maybe it began when I was asked to help create a poetic Maariv (evening) service for the URJ Biennial 2017. After all, attending Biennial was the reason I was on that flight in the first place.
My Biennial experience was a whirlwind of friends and music, learning and networking, intense keynotes and intimate conversations, three meet-the-author book signings at the CCAR Press booth, and shopping in the exhibit hall. When it was over, whatever my Lufthansa seatmate transmitted was firmly entrenched in my lungs. I left Biennial with a whopper of a cough.
After two miserably sick days at a friend's home in Newton Center, MA, I surrendered to the need for some medical assistance and made an appointment at a local urgent care center.
The visit was routine – intake form, vital signs by one professional, a medical interview and exam by another – until I took off my hat on my way to the diagnostic table. Something shifted in the urgent care nurse when she saw my kippah (yarmulke).
After she completed the diagnosis and we discussed a treatment plan, she hesitated for just an instant. She had something to say. She was debating saying it.
"Can I ask you a question?"
I nodded.
"How do you convert to Judaism?"
I was dumbfounded. The only response I could come up with: "Tell me more…"
"My daughter wants to convert to Judaism. She's not Christian. She's Jewish," the mom said. "That's been clear since she was 4 years old." Her daughter is now 15. "She's gone to all the bar mitzvahs. She loves it. She loves the music."
Every one of the b'nai mitzvah her daughter attended was at the same congregation. So, there in the medical office, I Googled it. No surprise: It was a Reform congregation. Where else would be so naturally inclusive that a young woman of color could find her essential Jewish soul?
"We both support her, her dad and me," the woman said. I was struck not just by the selflessness of the parents, but their joy for their daughter. "What should we do?"
"Call the rabbis. Tell them this story. She's a minor, so I really don't know what the rabbi will do, but if you make it clear that you support your daughter, the rabbis will find a way to support your entire family."
Our Reform tent is huge. Big enough to welcome anyone who wants to cast their lot with this people.
"You'll call the rabbi?" I asked at the end of the appointment.
"Yes. For my daughter."
As I left, I was reminded of what Rabbi Rick Jacobs, president of the Union for Reform Judaism, said at the Biennial:
We aren't escorting Jews to the doors of assimilation. Reform Judaism isn't a stepping stone to their disappearance. No. We're inviting people in. To dwell with us. To be with us. Welcoming all. And if they hear the call, to become one with us.
Related Posts
Image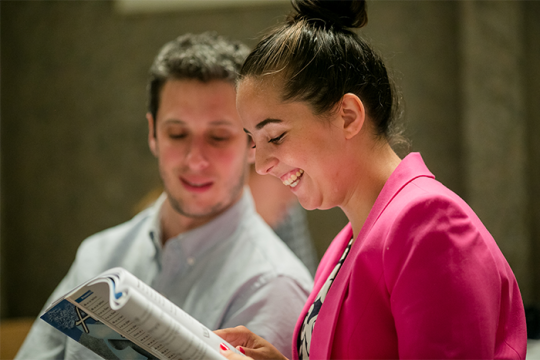 Lifelong learning, however, can be easier said than done. For many, as they enter adulthood, with its competing demands and obligations, setting aside time for learning – and especially for Jewish learning – can be challenging indeed.
Image
At 10, Jeff Erlanger appeared on "Mister Rogers' Neighborhood" in his wheelchair. I recently asked Jeff's parents about how they raised such a competent and loving son.
Image
When I became rabbi of Monmouth Reform Temple in Tinton Falls, NJ, I quickly discovered that some people in our community thought we were a church. Mail was addressed to "Monmouth Reformed Temple," and letters were addressed "Dear Pastor."