Image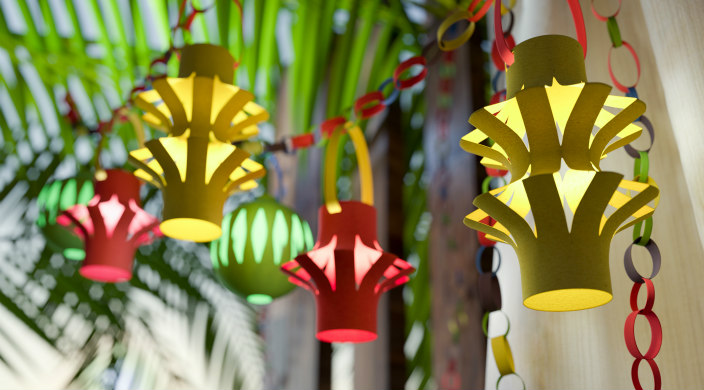 Sukkot is all about hospitality. In addition to welcoming friends and family to our sukkah, it's traditional on Sukkot to welcome ushpizin, or seven honored guests (one for each day), into our sukkah, too. For Reform Jews, these ushpizin include our foremothers, forefathers, and other significant figures in Jewish history.
While there are so many Jews throughout history that I would be honored to welcome into my sukkah, it's been a particularly great year for Jews in pop culture, and I'd be honored to celebrate the fall harvest with some of them. Here are my dream ushpizin for Sukkot 5777.
1. Rachel Bloom
Crazy Ex-Girlfriend, the television show Bloom created, writes for, and stars in, premiered about a year ago. After only one episode, Bloom catapulted to the top of my list of favorite people. New York Magazine called Crazy Ex-Girlfriend "the best show on TV," and Bloom won the Golden Globe for Best Actress in a TV Series, Comedy or Musical (of which the show is both, as there are at least two original musical numbers in every episode).
Not only is the show impressively clever, wise, and consistently surprising, but it's also very, very Jewish. Don't take my word for it, watch this klezmer number from the show, and then go to Netflix to binge-watch season one before season two starts on October 21. You'll see for yourself why Bloom is my number-one desired sukkah guest (and also my desired lifelong BFF).
2. Daveed Diggs
I saw Hamilton with its original cast (and I'm not afraid to brag about it), so take it from me: Daveed Diggs is pretty incredible. Diggs, who won a Tony Award for originating the roles of Marquis de Lafayette and Thomas Jefferson, was raised Jewish.
He's best known for his turn in Hamilton, but he did some pretty great stuff beforehand too, like making music with his group clipping, and acting in the Calvin & Hobbes-inspired YouTube series Hobbes & Me. He can also rap 9.2 words per second, and I'd like to hear it in person in the sukkah.
3. Jill Soloway
One of today's most visible and influential Jewish feminists, the Transparent creator is outspoken about her Judaism and her queer identity. Soloway started out as a television writer and producer for shows like Six Feet Under and The United States of Tara, but after Transparent's success, Soloway has become a force for social change in Hollywood.
Thanks to her, we have an incredible show that features multiple queer characters, and characters who show their Judaism through more than just the anxious comedy we're used to seeing on television. Topple the patriarchy!
4. Hari Nef
Speaking of Transparent, did you know the model, trans activist, and actress who starred as Gittel in season two is Jewish? The 23-year-old Columbia grad was the first openly transgender woman to earn a worldwide modeling contract, and ever since, she's been breaking barriers in and out of the many communities to which she belongs. Nef, whose awesome activism and beautiful modeling stands alone, is also brilliant and super hip – and would make an excellent addition to the sukkah party.
5. Drake
I don't need to tell you who Drake is, and I sure hope I don't need to tell you that he's Jewish. It's been a great year for the rapper, putting out a new hit album and finally starting a relationship with fellow musician Rihanna. Drake is the only one of my ushpizin who's allowed to bring a plus-one to my sukkah party – but he has to promise to bring Rihanna. They're my favorite famous interfaith couple!
6. Billy Eichner and Julie Klausner
Speaking of couples, Eichner and Klausner aren't one, but they still get a joint invitation. The New York-based comedians and best friends each have their own hilarious TV show:Eichner's is Billy on the Street, which Klausner writes for, and Klausner's is Difficult People, which Eichner stars in. Billy on the Street involves Eichner running around New York, screaming in the faces of unsuspecting strangers, and Difficult People depicts a fictional Billy and Julie scheming about how they'll get famous, never realizing it will actually take some real effort.
Both shows have their own uniquely snarky take on pop culture and are worth your time, especially because of their unapologetic Jewishness. Here's a small taste: Watch Billy Eichner and Rashida Jones (also Jewish!) lovingly point out a common trend among their fellow Jewish celebs.
7. Ruth Bader Ginsburg
This American hero has a standing invitation to any event I ever host, and I don't think I need to explain why. If any readers know her, could you please pass my invitation along?
For more Jewish content, subscribe to the Ten Minutes of Torah series.
Related Posts
Image
A camel carrying a load. A golden pair of balanced scales. An open heart and an open mind. These are three of more than two dozen artists' visions of justice and righteousness featured in the invitational exhibition, "Tzedek Boxes: Justice Shall You Pursue."
Image
As 2022 draws to a close, it's time to highlight some of the best Jewish content of the past year. Art, marriage, coming of age, healing, history, and antisemitism are all on display in a year that has had its fair share of public tumult.
Image
Two films from acclaimed Jewish filmmakers have debuted during award season this year, each taking semi-autobiographical looks at troubled childhoods. Each picture delivers award-worthy performances from many well-known actors, including Anthony Hopkins and Michelle Williams as sure bets to score Oscar nominations.