Image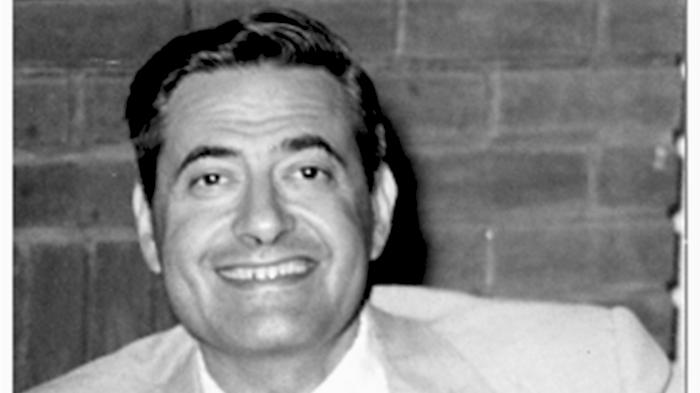 Jewish activism in the 1960s civil rights movement gained momentum when four Reform rabbis participated in the first Interfaith Freedom Ride on a Greyhound bus traveling from Washington, DC, through South Carolina, to Tallahassee from June 13-16, 1961. Freedom rides tested interstate public transportation hubs for racial segregation. The rabbis, Israel Dresner, Martin Freedman, Allan Levine, and my father Walter H. Plaut, were joined by eight white Protestant ministers, including prominent theologian Robert McAfee Brown, and six AME black ministers and NAACP activists.
My father's participation divided his congregation, Temple Emanuel of Great Neck, New York. The congregation's president, Burton Bernard, wrote to my father in a telegram: "your action is ill-advised and I urge you not to go…" My father, a refugee from Nazi Germany, remained true to his own moral compass. Opposing the congregation's president, he joined the Freedom Ride. A prominent minority of the congregation objected to my father's direct social action, both before and after he participated. The majority supported him. Ultimately, the community divide erupted into a nasty congregational fight.
In an interview published after the ride, my father articulated three irrefutable reasons for his participation:
Friday after Friday and Saturday after Saturday I stand in front of my congregation. I have an over-sized prayerbook in front of me, and as I read certain words…I very often get the feeling that these are merely words; where are the deeds that live up to these words? When it comes to our daily life, our practice is exactly the opposite, or at least is a passive way of doing nothing about what we say in the synagogue…. Second, as a leader I had a special obligation, not merely to stand in the pulpit and read the prayers…but also to be a leader…. Third, the most important reason came to me about the time that I got back to Great Neck. I was born in Germany and I know that all of my family except my most immediate dear ones were killed because the world slept while Hitler advanced. So that was my final reason and by the time I had arrived home it was a most personal motivation, my own way of bringing back to life the six million of my brethren.
After his return to Great Neck, a supporter of my father's, a respected doctor in the community, visited Rabbi Abraham Joshua Heschel in Manhattan to solicit his opinion about the rancor in the community concerning my father's participation in the Freedom Ride. (Heschel, having been hired by my grandparents as my father's private Hebrew language tutor in Berlin during the 1930s, knew my father personally. Later, when my father entered Hebrew Union College in Cincinnati as a first-year rabbinical student, Heschel arrived there to teach.) My father's supporter met with Heschel for 45 minutes and was stunned by Heschel's reticence about the Freedom Ride, my father, and the congregation's divided reaction. He later remarked "to my amazement, Heschel remained completely silent, made no commitment, and I never understood why."
The divide in the congregation never healed. My father, who had been terminally ill before the Freedom Ride and had been in cancer remission, died in January of 1964 at the age of 44. My mother believed that the stress of the congregational fight ultimately killed him. We made aliyah to Jerusalem in August 1967 just as many Jewish residents of Great Neck, including my mother's closest friends, became enamored with Stokely Carmichael, Black Power, and the Black Panthers movement. Meanwhile, Temple Emanuel split, with followers of my father founding Temple Isaiah of Great Neck.
Years later, I formed my own connection to the south. In 1983, Mishkan Israel Congregation in Selma, Alabama, situated just a few buildings from the entrance to the Edmund Pettus Bridge, was my first student pulpit as a rabbinical student. I was apprehensive about serving what could only be characterized as a dying Jewish community. Prior to my first visit to Selma, I asked my uncle, Rabbi Gunther Plaut, for advice about this pulpit, given our family's commitment to the civil rights movement. He advised me not to focus on the area's tumultuous history but just to "teach them Torah." I soon discovered that the vice president of the congregation was a member of the White Citizens Party. Quite often during services, he would sit on the pulpit behind me with a newspaper covering his lap. I later learned that the newspaper shielded a gun underneath. The reason given: to protect congregants against the possibility of an "intruder."
The cycle of life continues and God works in mysterious ways. Each day when my 15-year old son Jonas enters the Abraham Joshua Heschel School in New York, a beautiful portrait of Heschel greets him. There, during one specific week annually, the students hear a recording of Heschel's voice along with the school bell three times a day. This tradition occurs around the 18th of Tevet, marking the yahrzeits of both Heschel and my father Walter.
Related Posts
Image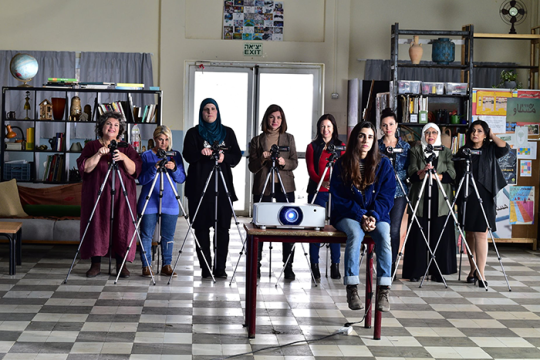 Both Arab and Jewish, young and old, the women of "Cinema Sabaya" learn about much more than filmmaking during the class; they discover that their differences are far outweighed by their bonds as women making their way in a patriarchal world.
Image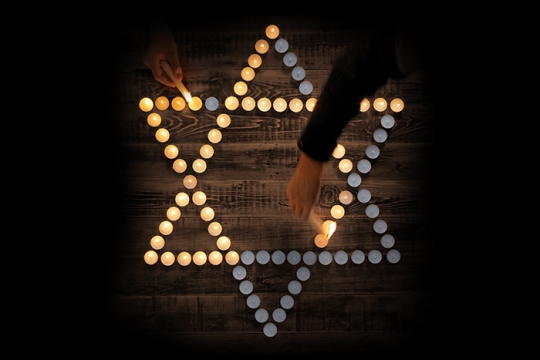 What does it mean to remember? It is to live in more than one world, to prevent the past from fading, and to call upon the future to illuminate it.
Image
A camel carrying a load. A golden pair of balanced scales. An open heart and an open mind. These are three of more than two dozen artists' visions of justice and righteousness featured in the invitational exhibition, "Tzedek Boxes: Justice Shall You Pursue."