Image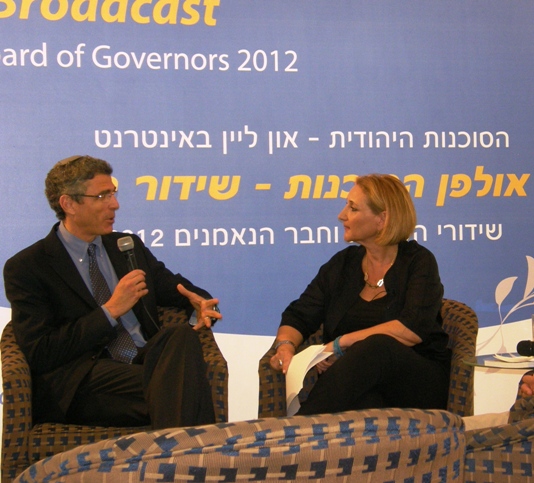 I just returned from a whirlwind two-week trip to Israel, my first as the president of the URJ. It was truly a packed schedule, thanks to the incredible teamwork of our hard-working staff here in North America and in Israel. As promised, I want to share with you a few stories of my time there.
Shortly after my arrival, I spoke on a panel at the Israel Presidential Conference, hosted by President Shimon Peres, about the challenge of being Jewish in the Diaspora (you can watch the video here). With 4,000+ in attendance, it was an inspirational platform for cross discussion among many types of Jews. But for me, what was especially intriguing was to discuss among Jews from all over the world what it means to us to be Reform Jews in North America – and I took this message to my meeting with leaders of the Jewish Agency, under the direction of someone our Reform community knows well – Natan Sharansky, who spoke at the URJ Biennial in 2011. I also met with a number of cabinet ministers and members of the Knesset from nearly all the parties in the Knesset, telling them of our deep love for Israel but also of our strong desire for our Movement to be a recognized part of a pluralistic Jewish state.
Three of my political meetings in Israel stood out as vital. First, of course, was my meeting with Prime Minister Benjamin Netanyahu. Even in the midst of a hectic schedule (Russian President Vladimir Putin was in town!), he made significant time for our meeting. We had a thoughtful and honest exchange about the urgent issues on our Reform Movement agenda and the challenges facing Israel and the Jewish people. One of the topics we discussed was the recent ruling by a panel of Supreme Court judges that legalized Rabbi Miri Gold as a precedent for Reform and Conservative rabbis to legally be able to be funded by the State. I made clear to the prime minister that we are enlivened by this precedent and expect – and hope - that this will be the first of more precedent-setting news regarding our Movement in Israel and the opening up of religious spaces in the Holy Land. I I'm profoundly grateful to all of you who, through this blog, submitted suggestions for my discussion with the Prime Minister; these ideas were extraordinarily helpful in framing my discussion with him and expressing the overall concerns of our Movement in a way that accurately reflects the views of progressive Diaspora Jewry.
Prime Minister Netanyahu and I agreed to continue our conversation and to stay in touch, both of us understanding that there are things upon which we disagree. I reminded the Prime Minister of the remarkable relationship that one of my predecessors, Rabbi Alexander Schindler (z"l), had with one of his predecessors and his mentor, former Prime Minister Menachem Begin. Rabbi Schindler was Chairman of the Conference of Presidents of Major Jewish Organizations and in that position made sure Prime Minister Begin was received with respect by the more liberal American Jewish establishment. Undergirding their relationship was the fundamental commitment that, for the sake of the Jewish people, it is important to rise above any political differences to strengthen the Jewish people and the Jewish state.
I also had a very moving meeting with President Shimon Peres, who was extremely gracious, and who, at the age of 89, is still deeply engaged in strengthening Israel and the Jewish people. On behalf of the URJ, I presented the president with a copy of the Russian  translation of The Torah: A Modern Commentary as well as The Torah: A Women's Commentary from our URJ Books and Music. The heart of our conversation, though, involved sharing ideas about ways to take advantage of President Peres' knowledge and wisdom by engaging him with our young people. His energy and drive are boundless, and we'll continue to think together about how to make sure that our young people are exposed to his vision for Israel and message of hope for the future.
The third politician who made an impression upon me was Shlomo Molla, of the Kadima party, whose personal story is one of the most dramatic among current Knesset members. Molla, born in a tiny Jewish village of 40 families in Gondar Province in Ethiopia, tried to immigrate to Israel on foot in 1984. Ill with malaria, he was rescued by Israeli forces in Sudan and eventually arrived in Israel and later graduated from the Reform Movement's Leo Baeck School in Haifa. At the Israeli Reform and Progressive Movement's recent biennial convention, held at Kibbutz Shefayim in June, Molla gave a very moving talk about his life and his gratitude to our Movement.
Of course, beyond the political meetings and big names, there is much more to tell of my time in Israel – and some of those stories will make an appearance in my next blog post, coming later this week. For now, I end by reiterating how blessed I feel to lead our Movement at this exciting and changing time and how seriously I take the opportunity to be a voice of progressive Judaism in the Diaspora. Together, we have a phenomenal opportunity to strengthen our Movement's connection to the State of Israel; it is our unique brand of Zionism and Judaism that will help shape Israel's future.
Rabbi Rick Jacobs is the president of the URJ.
Related Posts
Image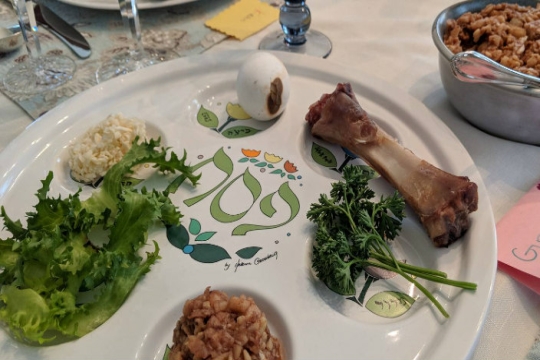 Each year on Passover, we ask "Mah nishtanah," "Why is this night different?" This year, though, we know why: Pesach 5780 is simply unlike any other.
Image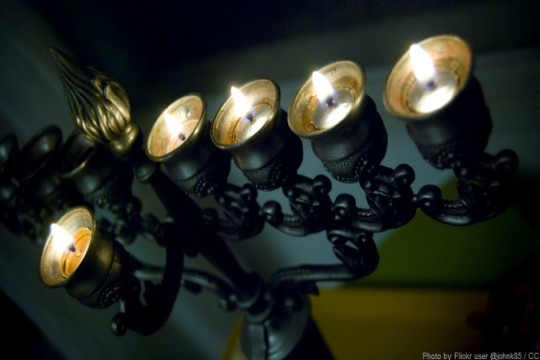 We Jews kindle lights each Shabbat and, each Hanukkah, during the darkest period of the year. We also kindle lights during the darkest moments in history, and in countless ways: in the values we espouse, in the kindnesses we extend, and in the visions we hold of a world redeemed and whole.
Image
A couple of years ago, at the ripe old age of 96, Simon Wiesenthal died in his sleep. Wiesenthal survived nine different concentration and labor camps and faced certain death on two occasions, but somehow, he outlived his Nazi tormentors.