Image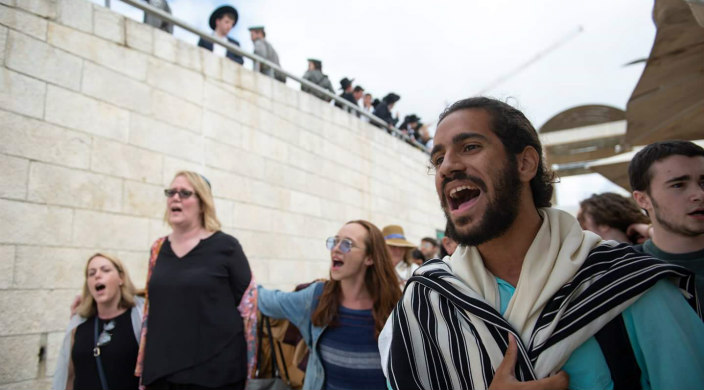 My strong beliefs in gender equality, religious freedom, and social justice motivated me and a group of friends to go to the Western Wall last Friday morning for Rosh Chodesh. We were there to support Women of the Wall, an organization fighting for women's right to pray aloud at the Kotel.
While there, we experienced harassment by Haredim (Ultra-Orthodox Jews), who shouted curses at us and disturbed our prayers with their yelling, whistles, and pushing. Haredi boys even burnt a Women of the Wall siddur (prayer book).
Police did nothing.
When Women of the Wall's female participants and supporters finished their prayer service and prepared to leave the women's section of the wall, we joined them and marched out together. Haredi boys and men pushed violently through the crowd and threw trash at our entire group.
We were helping to ensure that Women of the Wall participants got onto their bus safely when, suddenly, I was under threat of being detained. A security officer grabbed me by the arm and brought me to a corner, where he demanded that I show him my passport.
Of course, I cooperated and handed him my passport, explaining that I had done nothing wrong and that there was no reason for me to be detained. He took a picture of my passport, handed it back to me, and told me to get out.
Everything was over – or at least I thought it was.
I was making my way outside of the Kotel with four other American Jewish college students when a group of about 50 Haredim started following us through the streets. Quickly, things turned violent.
The group began to insult us, chase us, and throw water on us. They pushed us, scratched us, spit on us, tripped us, rammed bicycles against us, and even threw rocks at us. One Ultra-Orthodox man pulled the hair of one of the women in our group, then elbowed her hard in the neck; she later needed medical attention. They yanked on my tallit (prayer shawl), trying to break the tzitzit (ritual fringes), and they snatched a kippah (head covering) off one of the women's heads.
Scared for our lives, we made several phone calls to the police – but again, they did nothing to protect us. All we could do was keep running, trying our best to escape the angry mob. Our attackers chased us, en masse, from outside Dung Gate on Ma'ale HaShalom Street all the way to Liberty Bell Park on King David Street – nearly 30 minutes away.
The whole time, it seemed we were fleeing for our lives. It was an incredibly traumatic experience.
How ironic that even in the Jewish homeland, we see Jews fighting with other Jews about how to pray to God. The Kotel belongs to every Jew, regardless of affiliation, color, orientation, or observance. Tradition teaches that the Temple was destroyed because of sin'at chinam, baseless hatred – and that is exactly what we witnessed and experienced this past Rosh Chodesh Av.
We need to do better.
May we join together in unity as one people, K'lal Yisrael, and pray for peace and redemption.
Related Posts
Image
In this season, time is immutable. It can be questioned, but not changed. Family can be understood, but not altered. The self, in this case, the result of intergenerational trauma, must be accepted. In Russian Doll, the only way to see the good in the world is to stop looking back, to stop journeying inward, and to the wake up in the present.
Image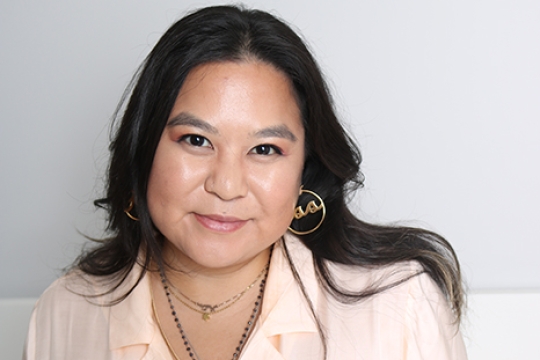 Amy Albertson (she/her), 30, is a Chinese Jewish advocate and online educator living in Northern California. She works as a social media consultant for Jewish organizations.
Image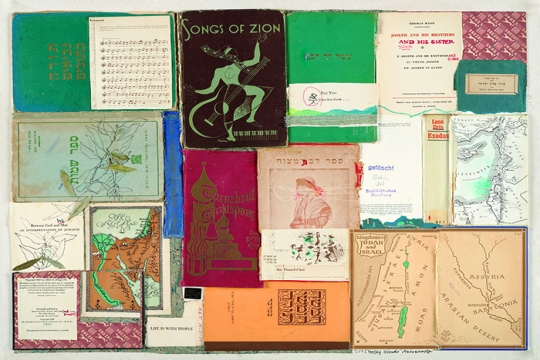 On June 3, 1972, Rabbi Sally Priesand was ordained by Hebrew Union College-Jewish Institute of Religion as the first woman rabbi in North America. To celebrate this milestone in Jewish and American history, HUC's Dr. Bernard Heller Museum in New York partnered with The Braid's Story Archive of Women Rabbis in Los Angeles to create the exhibition "Holy Sparks," presenting 24 ground-breaking women rabbis who were "firsts" in their time.