Israel is the new frontier of Reform Judaism. Since the 1990s the number of Progressive/Reform congregations and minyanim has doubled from 15 to 30, many of them served by native Israeli rabbis ordained at our Movement seminary in Jerusalem. Five thousand families send their children to Reform-affiliated schools, and last year a record 50,000 Israelis attended Progressive High Holy Day services throughout the country.

In this blog series, based on the Focus story "Israel by Israelis" in the Spring 2010 issue of Reform Judaism Magazine, you will discover what it's really like to live as a Reform Jew in Israel from the personal stories of 18 Jews who champion our Movement in the Jewish state.

Israeli Reform Jews - some born in Israel, some via aliyah - will share their stories about the agony and the ecstasy of living in this still young and struggling Jewish state.

Today, participants respond to the question, "What does it mean to you to be a Jew living in the State of Israel?"
 
****
Rich Kirschen: Here in Israel, being Jewish isn't one window on your computer identity screen--it is the whole operating system.

Years ago, when I was a rabbinic student in Jerusalem, a friend of mine, a sabra who was serving in the army, claimed to me that he was Jewish because he spoke Hebrew, served in the Jewish army, and lived in the Jewish land - and that was enough. I was always pointing out that he was completely ignoring the religious component of our identity. One day, as we sat in his kitchen, we saw a long line of ants crawling on the floor. I immediately said, "What is this, a stampede?" That word, stampede, was my first instinct, having grown up with cowboy movies. What did my friend, the anti-religious Israeli say? "Ma zeh, Yitzitat Mitzrayim?" "What is this, the Exodus of Egypt?" Even the most secular Israeli is far more connected to Jewish religious tradition than Americans often realize.

Levi Weiman-Kelman: It means feeling part of Jewish history, every day.

Hannah Yakin: When I was in Holland years ago, I saw a bearded talmudist exchange his skullcap for a baseball cap each time he went outdoors. That's 60 years after the Holocaust. Five hundred years after the Spanish Inquisition, I saw a Jew in Barcelona nail his mezuzah to the inside frame of his front door instead of the outer frame where it belongs. So, what does it mean to be a Jew in Israel? It means not fearing to be who you are.

Dalya Levy: Despite the external threats, there is no place where I feel so completely safe and at home as a Jew as I do in Israel. I don't have to apologize or hide or think twice about being Jewish, and that's a luxury that doesn't truly exist anywhere else on our planet.

Matthew Sperber: Israel is a place that takes its Jewishness for granted. While shopping in the supermarket at Chanukah time, it's not unusual to hear someone use the loudspeaker to recite the blessing for lighting the menorah and then sing "Maoz Tzur." Paula Edelstein: Being a Jew living in Israel means that the radio announcer wishes you "Shabbat Shalom" and the television stations display pomegranates and "Shana Tova" as backdrops on Rosh Hashanah. It means my children studied the Bible in Hebrew starting in second grade. It means never having to feel uncomfortable explaining to an employer why I need to take off work for the Jewish holidays. It means that I get to personally contribute to an amazingly important enterprise - building the still young and struggling Jewish state.

Nancy Reich: Ironically, perhaps, I've found that living as a Jew in Israel requires more of a commitment to personal religious observance. Because the national "rhythm" of Israel - the calendar, language, etc. - are all Jewishly based, it is easy for secular Jews to assimilate. One truly has to ask oneself: Am I a Jew or an Israeli?

Rich Kirschen: Last winter we had a flood in our basement. The plumber examined the crack in the foundation wall, looked at me, and said, "Water is powerful...it's like Torah." Only in Jerusalem will you call a plumber and get a Torah lesson in your basement.

Tamara Schagas: Being a Jew living in the State of Israel is first and foremost a blessing. Many generations of our people could only dream of coming back to the land of Israel. Our sovereignty gives Israel the right and the responsibility to fully take action in the course of our destiny, and gives us the chance to fulfill our potential as a people.

Daniel Chinn: I am presently saying Kaddish for my father. Last week, I found myself in Tel Aviv's Azrieli Mall for the day, and I needed to find a minyan. I walked up to the security guard and asked him for advice. He gave me directions to the closest minyan and the times it started. The minyan was filled with security guards, cleaners, partners in law firms, and shoppers. It reflected the society in which I lived; it was not outside of it. That, for me, is the essence of living as a Jew in Israel.
****

You can click here to learn about the participants. Tomorrow, check out the next entry in this blog series, in which participants will answer the question, "What does it mean to you to be a Reform Jew living in Israel?" For any inquiries or comments about Reform Judaism in Israel, feel free to contact me!
Related Posts
Image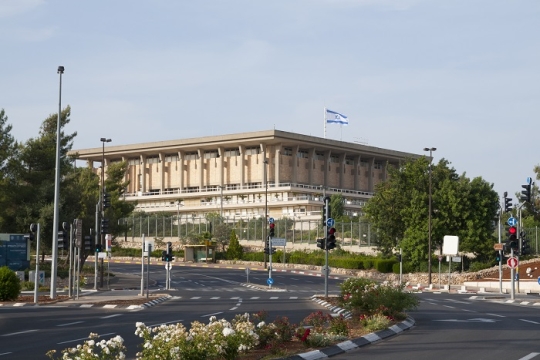 On Sunday, Israel's Knesset narrowly voted in Israel's 36th government with Naftali Bennett as the nation's 13th prime minister, unseating the incumbant Benjamin Netanyahu.
Image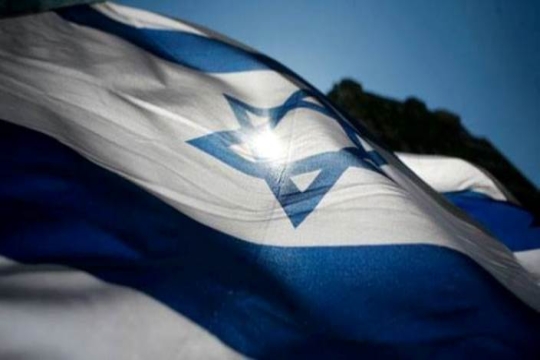 When the State of Israel was established in 1948, its secular founders envisioned a nation that would be both Jewish and attuned to the values of liberal democracy. They were confident that a country with an overwhelming Jewish majority could maintain a Jewish character and ensure civic equality for all its inhabitants.
Image
When my dream came true, and I was accepted to a PhD program at Harvard, I expected to struggle at times as a Zionist and former IDF officer.