Image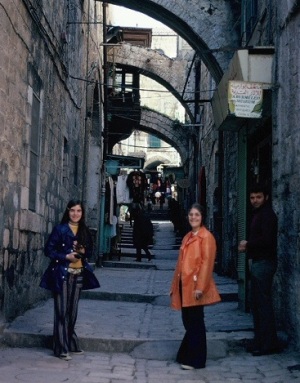 My love affair with Israel began in 1972 when I journeyed for the first time with my immediate family. My parents had been for the first time in February of 1968, six months after the Six Day War.  We also were there six months before the Yom Kippur War. During my first trip, we visited all of the sites: Tel Aviv, Jerusalem, The Wall, Yad v'Shem, and we also went to Bethlehem, Jericho, and Hebron. We had the requisite camel ride and when I came home, I joined Young Judea and began planning my trip back to Israel.
My trip back was not to be until 1979 when I enrolled at Hebrew University in Jerusalem for my junior year abroad, spending the whole year in Israel and experiencing all the chagim (holidays) from the fast day of Tishah B'Av in the summer through to the spring holidays of Yom HaShoah (Holocaust Remembrance Day), Yom HaZikaron (Israeli Memorial Day) and Yom HaAtzmaut (Israel Independence Day). That year marked the 32nd anniversary of Israel and I thought it was a big deal. It was great to be there to celebrate Yom Ha-atzmaut. Watching the celebrations in the street and seeing all the Israeli flags hanging from the windows of hotels, government buildings, stores and just about everywhere, you feel a part of something bigger. I don't know if there are as many flags in the streets today but I do know I still feel a part of something bigger. Today, as Israel prepares to celebrate its 65th year - almost doubling in age since my junior year of college - I have just returned from my most recent visit. It is wonderful to see both the changes and the similarities as compared to my earlier trips.
Following in my footsteps, all three of my children have visited Israel, two on NFTY's EIE four-month program and one on a special Birthright trip.  They also studied Hebrew at a Jewish day school and were lucky to be able to continue their Hebrew studies in our public high school.  I am so glad that my love of Israel has been passed down to my children, l'dor v'dor (from generation to generation). 
My "other" children - the students in my school at Lakeside Congregation - also have the opportunity to learn and live Hebrew and Israel.  Although our school's Hebrew program focuses on reading proficiently from the siddur and leading t'filot for b'nei mitzvah, it also includes a modern Hebrew language component that teaches students to read simple signs and count to 10 in Hebrew - even if they're not able to ask for directions to their hotel once they land in Israel. I hope to give my students a solid base of Hebrew so that they - like my own children - can continue to study the language in high school or college. 
Last week 40 members of my congregation, including four b'nei mitzvah families came home from a very successful trip to Israel. We'd stayed all over Israel from Tel Aviv and Jerusalem to Tiberias. We enjoyed seder at the Dan Panorama Hotel and, on the last day of our visit, participated in Dig for a day at Beit Guvrin. I delighted in bringing so many people to Israel, many of them for the first time. They loved Israel and had very meaningful b'nei mitzvah experiences with the rabbi and me at the Kotel (Western Wall) near Robinson's Arch.  I believe they learned more Jewish history and more about Israel then we could have packed into a year of adult education classes, and I think they are inspired to read more on their own.
As Israel begins to commemorate and celebrate its season of remembrance and celebration, I look forward to reading the stories, hearing the songs, and delighting in the celebration of Yom HaAtzmaut 2013 - 65 years of Israel. I can't imagine what my blog article will look like in 2048 when Israel hits 100 and I hit 89, but I hope that I will be here to write about it!
Originally published at In One Erhlich
Related Posts
Image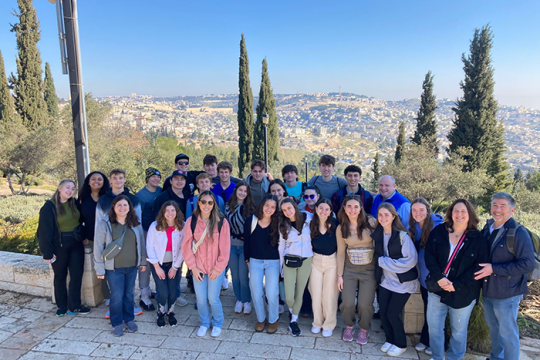 What happens when you take six Jewish teens and six Catholic teens to Israel? This was the very question that Roger Tilles and the late Fr. Tom Hartman hoped to answer in 1988 when they organized Project Understanding.
Image
In November 2006, I set out with a pack on my back to walk the Land. I knew that before I enlisted in the Israel Defense Forces, I wanted a more intimate relationship with the country that I had made my home.
Image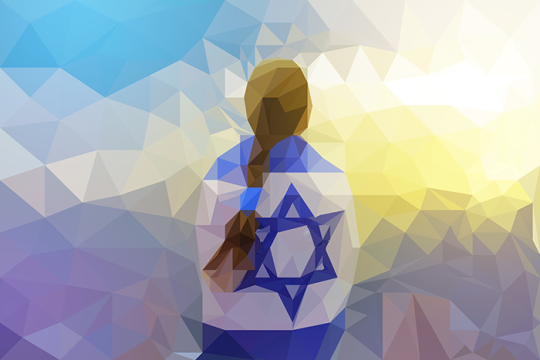 While many are acquainted with the "fathers" of modern Zionism (Theodore Herzl, Leon Pinsker, David Ben Gurion, and others) early women Zionists have been largely overlooked. Their contributions to Zionism and Jewish kibbutzim were vital to establishing the state of Israel. It's time that their work was celebrated and recognized.