Image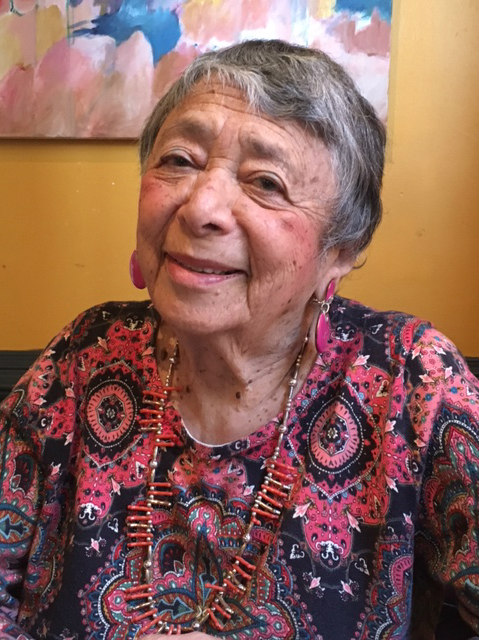 I met Agi Rado many years ago when I was a philosophy major at Loyola University Maryland and she was on staff in the music department. When I signed up to take piano lessons, I did not know she was a Holocaust survivor. I got to know more about Agi as I learned under her expert and gentle instruction, but she never talked about her personal experiences during World War II.
I graduated college, and life gripped me in its incessant motion forward. I regretted that I did not stay in touch with Agi.
This is, until this past fall, when I decided to drop in at Bolton Street Synagogue, a Reform congregation ten minutes away from home. I settled into the small, brightly lit chapel on a cool October night, picking up a Mishkan T'filah, the Reform siddur (prayer book). As I looked around the room, I saw a familiar face – with a small frame and mostly dark hair — listening attentively to the evening's sermon. I wanted to bolt from my seat, sprint down the aisle and scream, "Agi, it's you!" and then hold her in gigantic bear hug.
But I waited until the service concluded.
Catching Up at Last
"Tell me about your family, Agi," I asked gently over lunch a few days later. And she did.
Agi's mother, Valerie Bajor (Rado), was a professional pedagogue at a conservatory in Budapest. Agi's father, Imre Rado, was a transportation official managing all aspects of public transportation in the Hungarian capital.
Agi grew up as an only child and learned to swim at a villa owned by her parents on the shores of one of the largest lakes in Europe, Balaton. When not swimming, Agi rode her bicycle or she practiced the piano under her mother's tutelage.
Agi's music lessons started when she was 3. Her mother wanted her to be a concert pianist. She gave her first public concert when she was 11, and as a teenager continued to learn under the tutelage of Zoltán Kodály, a friend and contemporary of Béla Bartók, and a well-known teacher and composer.
As I listened to Agi, I marveled at her ability to laugh. She asked about me: Was I married? Did I have children? She laughed heartily when I shared that I had three dogs, all rescued. And she looked serious and concerned when I shared that I had survived uterine cancer.
Laughing Over Crying
We kept talking. I thought to myself, "How do we remain respectful to Holocaust survivors while keeping our commitment to never forgetting?"
And as the words "We must never forget" whirled around in my head, I asked, "Agi, you survived the Holocaust. I love to hear your laughter, but must ask: How did you manage to retain your sense of humor?"
Her response surprised me, "Thank God," she said. "I like laughing more than crying. It's like asking, 'How do you keep your eyes brown?' You either have it, or you don't."
She shared a story about her teacher and mentor, Kodály. After surviving Ravensbrück concentration camp and its sub-camps, Rechlin and Malchow, Agi made her way back to Budapest. She was skinny and her clothes ill-fitting. "I ate everything in sight, and for a very long time, my own screams awakened me at night," she recalled. "And I cried every night."
Months later, she managed to gain weight, becoming, according to Agi, "overweight."
Laughing now, Agi tells me Kodály was a very serious teacher, and as she roared with laughter when she heard him repeat one of the phrases in a Hungarian folk song, "Why are you so skinny?" the images of herself – from an emaciated concentration camp prisoner to an "overweight" survivor – rushed through her head. She simply could not stop laughing. And the more serious Kodály's facial expression became as he looked at her, the more she laughed.
"The only thing that kept me alive was my mother's wish that I succeed. And without Margit, I would not have been able to make it," Agi said. "It is a miracle that I am alive."
Margit Adler was the "auntie" who helped nurse her back to health. Agi left Hungary in 1956 and arrived in the U.S. as a refugee. She left behind Margit and her beloved Yeller, a blueish, miniature parakeet who had learned to say Agi's name and would call out, "Go and practice" and, "You are a lazy bird!" Yeller, remembers Agi, smiling, would sleep on her pillow.
Again, I asked Agi, in a futile attempt to understand how one survives devastating losses, "How did you go on, Agi?"
She replied, "You have no other choice. You do it the best that you can."
Haydee M. Rodriguez, J.D., is a Baltimore-based freelance writer. She is a member of Temple Oheb Shalom in Baltimore City, MD. A longer version of this essay originally appeared in jmoreliving.com.
Related Posts
Image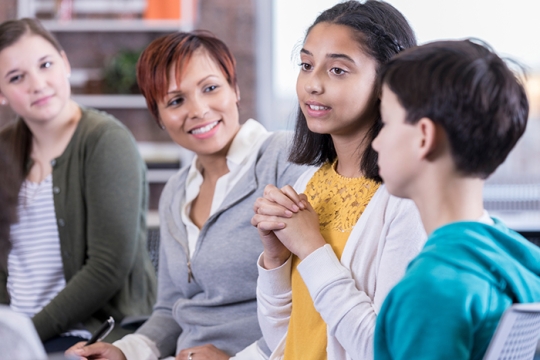 I need your help to ensure that every student can access mental health care, no matter where they live. Last month, the U.S. House of Representatives passed the Mental Health Services for Students Act, which would provide $200 million in grant funding per year for five years to expand mental health services in public schools. Now, the Senate must act.
Image
In the weeks preceding her passing, her children and grandchildren continued to visit her, either in person or remotely via technology. She was surrounded by her children until the very end.
Image
Everyone has an opinion on what we should have done – but as this crisis has exposed weaknesses in social solidarity, in leadership, in democratic processes here, it has also demonstrated clearly the strength of the Israeli health care system.