Image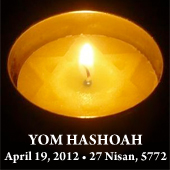 A couple of years ago, at the ripe old age of 96, Simon Wiesenthal died in his sleep. Wiesenthal survived nine different concentration and labor camps and faced certain death on two occasions, but somehow, he outlived his Nazi tormentors. Following the war, Wiesenthal appointed himself advocate of the tortured, the starved, the degraded and the slain.
It is estimated that the Holocaust was perpetrated by at least 600,000 Germans and very willing collaborators from other nations – but to date, only 7,000 executioners have been tried. To measure Wiesenthal's achievement, we need only recall that of the 7,000 prosecuted, it was Wiesenthal who discovered and brought to justice 1,100 of them. Most notably, he is credited with leading the Israeli government to notorious Nazi war criminal Adolf Eichmann.
Why did he do it? In an interview that he gave to the New York Times Magazine in 1964, Wiesenthal told of a Shabbat that he spent at the home of a former concentration camp inmate who had become a wealthy jewelry manufacturer. After dinner, the host said to him, "Simon, if you had gone back to building houses, you'd be a millionaire. Why didn't you?"
Wiesenthal told him, "You're a religious man. You believe in God and life after death. I also believe. When we come to the other world and meet the millions of Jews who died in the camps and they ask us, 'What have you done?,' there will be many answers. You will say, 'I became a jeweler.' Another will say, 'I have smuggled coffee and American cigarettes.' Another will say, 'I built houses.' But I will say, 'I didn't forget you!'"
When Simon Wiesenthal took his last breath and closed his eyes, he could rest assured that he had done more than any other person to keep the world from forgetting the Shoah, the darkest moment in all of human history.
As for us, the jury is still out. When we arrive in the next world and meet the millions of Jews who died in the camps, and they ask us, "What have you done?," will we be able to say, "I didn't forget you!"?
Friends, today we say loudly and clearly: We have not forgotten those who were callously slaughtered during the Holocaust. On this day of Yom HaShoah, we remember with love our six million murdered. And tomorrow, we return to building a Judaism that is so alive and so compelling that our future as a people will be very bright indeed, committing our Jewish leadership to keeping our people secure and strong. Because we have endured genocide, we must be ever-vigilant in preventing genocide from consuming any more souls; "Never again" means never again for any of God's children.
Holocaust Scholar Raul Hilberg wrote a book titled Perpetrators Victims Bystanders. When genocide raged not just during the Holocaust but also in Armenia, Cambodia, Bosnia, and Rwanda, there were a great many perpetrators, victims and bystanders – but there were very few "upstanders," those like Simon Wiesenthal who were willing to take a stand to say "Not now and not ever again."
Our observance of Yom HaShoah represents our steadfast commitment to be among the upstanders of this generation. At all of our commemorations, we rise to say Kaddish for those who died during the Shoah, both Jewish and otherwise, and in the other genocides of the 20th and 21st centuries. It is important to note, though, that Kaddish is always said while we are standing, never while we are seated. Perhaps this is to accustom us to the position of being upstanders, of raising our voices on behalf of the dead to speak in defense of the victimized. When we stand together on Yom HaShoah, we follow in the footsteps of Simon Wiesenthal. We say, "We didn't forget you! And we never will."
I pray that our observance of Yom HaShoah will inspire all of us to be upstanders in a world of intolerance, hatred, and genocide.
Rabbi Rick Jacobs is the President of the Union for Reform Judaism.
Originally published in Ten Minutes of Torah.
Related Posts
Image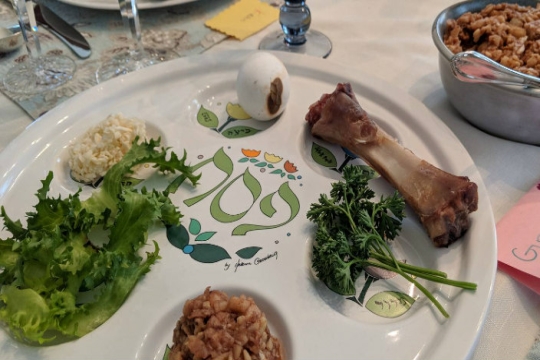 Each year on Passover, we ask "Mah nishtanah," "Why is this night different?" This year, though, we know why: Pesach 5780 is simply unlike any other.
Image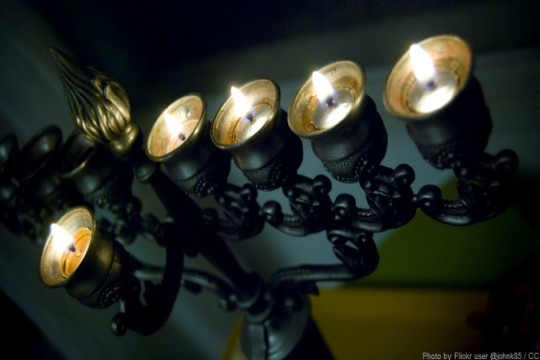 We Jews kindle lights each Shabbat and, each Hanukkah, during the darkest period of the year. We also kindle lights during the darkest moments in history, and in countless ways: in the values we espouse, in the kindnesses we extend, and in the visions we hold of a world redeemed and whole.
Image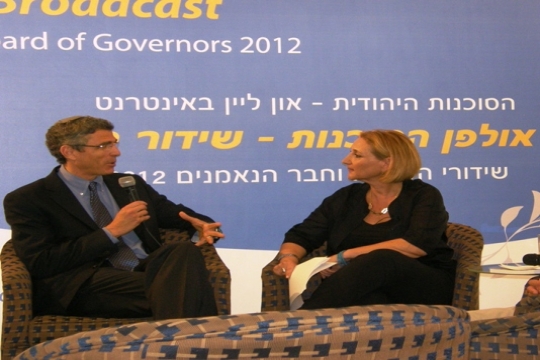 I just returned from a whirlwind two-week trip to Israel, my first as the president of the URJ. It was truly a packed schedule, thanks to the incredible teamwork of our hard-working staff here in North America and in Israel. As promised, I want to share with you a few stories of my time there.