Image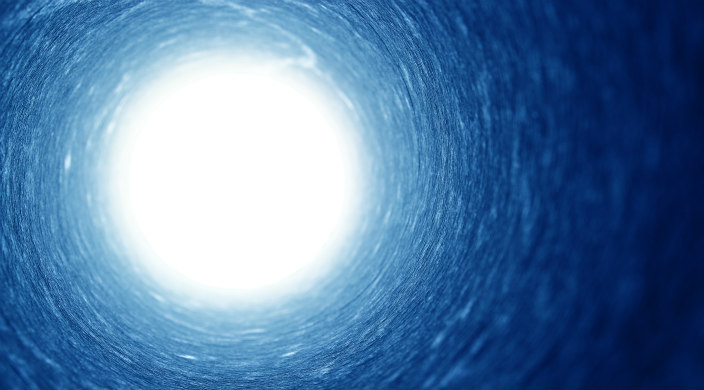 I was born about half a century ago on the morning after Yom Kippur. Apparently, I made my appearance more than two weeks early and may have been prompted by my mother's repeated standing and sitting during lengthy prayer services, running after two toddlers, and fasting – against her doctor's orders.
Fast forward a generation. When I was pregnant with my middle child, my doctor sternly cautioned against fasting on Yom Kippur. A Catholic, the obstetrician knew nonetheless that the Jewish Day of Atonement and the day that followed were notoriously busy in her practice as many babies made early entrances after their moms had deprived themselves of food and water. Ultimately, my son arrived halfway between Rosh HaShanah and Yom Kippur. Although the timing was inconvenient for my congregation's senior rabbi, it's been easy to remember my son's birthday on the Hebrew calendar.
A 2014 Israeli study published in the Journal of Maternal-Fetal & Neonatal Medicine found that Jews had twice as many preterm deliveries during Yom Kippur as the general population. Professor Eyal Sheiner, who led the study, attributes the Yom Kippur spike in labor and delivery to a variety of chemical and hormonal changes connected to fasting. While this fact may prove interesting to some, the post-Yom Kippur burst of new life strikes me as deeply symbolic.
The High Holidays teem with imagery of birth and beginnings. According to the machzor (High Holiday prayer book), Rosh HaShanah is "ha-rat olam," typically translated as "the birthday of the world." A more literal Hebrew translation of the phrase, however, indicates that our new year is actually the day of the world's conception or pregnancy. If Rosh Hashanah is the day of the world's conception, then perhaps Yom Kippur is the true day of the world's and our own birth and rebirth.
References to babies and children appear throughout the High Holiday liturgy, especially in the Rosh HaShanah Haftarah reading from the Prophets, in which Hannah, a pious woman desperate to become pregnant in the 10th century B.C.E., prays to God for a child, ultimately giving birth to the prophet Samuel. We blow the shofar on Rosh HaShanah, not only calling to mind the ram in the story of the binding of Isaac, but also reminding us of the cries of a mother in labor, aligning with ancient rabbis' explanations that shofar blasts are meant to arouse God's parental compassion toward us. Regarding parental compassion, I am sure I am not the only mother who, during the breastfeeding years, was startled to learn during High Holiday services that shofar blasts can elicit lactation, a visceral and physical response not unlike that triggered by a wailing, hungry infant.
Throughout the 10 days of repentance and especially on Yom Kippur, we struggle with ourselves, shedding our flaws and the parts of our spirit that detract from our holiness and giving birth to our new selves for the year ahead. As a complement to this ending and rebirth, some traditional Jews wear a kittel, a white robe that both serves as a burial garment and, in its whiteness, symbolizes purity. Similarly, even as we are reborn on Yom Kippur, we remember and honor, during Yizkor (memorial services), those we have loved who have left the world of flesh and blood.
By the time the extinguished Havdalah candle signals the close of this holiest of days, separating the sacred from the everyday, we, too, have separated from our flawed selves, born anew into the people we believe we can grow to be.
As we turn to one another in the new year, let us learn to see the tender, newborn spirits within our hearts. May we share a year of blessing and comfort, a year of goodness and kindness, a year of pardon and favor, a year of wholeness and peace. Happy birthday to us all.
Related Posts
Image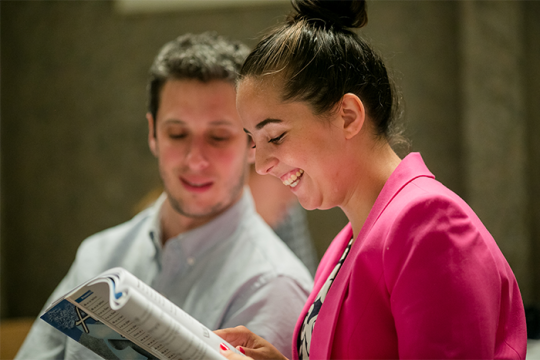 Lifelong learning, however, can be easier said than done. For many, as they enter adulthood, with its competing demands and obligations, setting aside time for learning – and especially for Jewish learning – can be challenging indeed.
Image
At 10, Jeff Erlanger appeared on "Mister Rogers' Neighborhood" in his wheelchair. I recently asked Jeff's parents about how they raised such a competent and loving son.
Image
When I became rabbi of Monmouth Reform Temple in Tinton Falls, NJ, I quickly discovered that some people in our community thought we were a church. Mail was addressed to "Monmouth Reformed Temple," and letters were addressed "Dear Pastor."