Image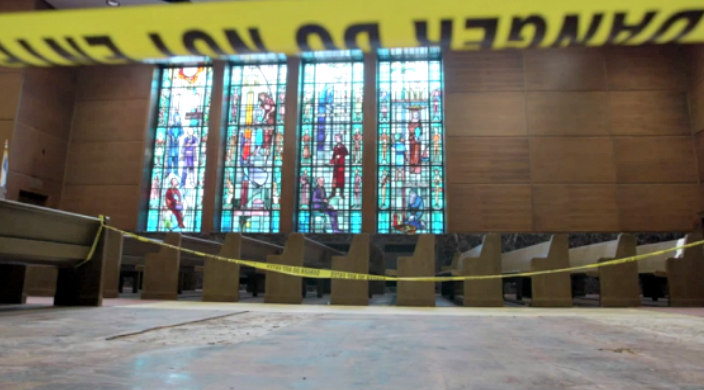 Hatred of Jews and Judaism is the world's oldest social pathology, and Andrew Goldberg's PBS-TV documentary Viral: Anti-Semitism in Four Mutations (airing in the U.S. on May 26) presents important new insights into this omnipresent odium.
For Goldberg, whose parents were members of Chicago's Emanuel Congregation, this will be his fourteenth documentary, and as he told me, this one is intensely personal.  During the three years required to complete the 90-minute program, acts of virulent, often-murderous antisemitism sharply increased in the United States and Europe.
Goldberg posits that antisemitism has nothing to do with Jews or with Jewish or Israeli behavior. It is, rather, a deep-seated, age-old pathological answer to the question: Why are bad things happening to me? It can't be my fault; someone else must be seeking to hurt me. Blame "the Jews," then – who, anti-Semites claim, control the world. His documentary focuses on four current "hot spots" of deep-seated antisemitism: the traditional far right; Hungary and its state sponsored antisemitism; the emergence of far left; and the rise of Islamic radicalism.
The October 2018 massacre of 11 Jews, including two of my second cousins, inside Pittsburgh's Tree of Life Synagogue, was the most lethal antisemitic assault in American history. Jeffrey Myers, the synagogue's rabbi, laments that despite his previous long-held belief that Jews were safely living in a "Golden Age" in the United States, he now believes Jews will always remain "other," never fully "welcomed here" in America. 
The documentary looks at the intersection of the guns, Nazi swastikas, Confederate flags, and anti-Jewish slogans at white supremacist rallies. A case in point is a transplanted New Jersey native living in North Carolina, who told Goldberg that "God is a racist" and how proudly called himself a white supremacist "Christian" while running for a county office.  He received a disturbing 37 percent of the vote.
Goldberg also traveled to Hungary to document Prime Minister Viktor Orbán's public antisemitic campaign, which threatens his nation's approximately 98,000 Jews. During the past decade, Orbán has solidified his personal control of all aspects of Hungarian life and, although denying he's an anti-Semite, has personally led a scurrilous public campaign against the Hungarian-born Jewish Holocaust survivor and progressive philanthropist, George Soros. Goldberg filmed the chilling images of an endless stream of public billboards on Hungarian roadways that feature a sinister, laughing Soros and the warning that he represents an evil threat to Hungarian society.
Goldberg devotes a substantial portion of his documentary to antisemitism within two western democracies, Britain and France. He visits a cousin in the UK who tore up his Labour Party membership card when Jeremy Corbyn became party leader.
For years, Corbyn, a far-left Labourite, has publicly supported Hezbollah, a fiercely anti-Israel terrorist group recently banned in Germany. Parliament member Luciana Berger, leader of Jewish Labour M.P.s, left the party when Corbyn deeply infected it with antisemitism and a visceral hatred of Israel, calling it the "illegitimate" national state of the Jews. Goldberg notes that because Labour was routed in the December 2019 UK election, Corbyn resigned his leadership position, but it is uncertain whether his views about Jews and Israel have become ideologically ingrained in the Labour Party.
The documentary's French section focuses on the recent wave of mass shootings in which Jews, including young students, were killed. Goldberg's camera takes us to the Paris kosher market, where an Islamic terrorist, later killed on the site by French police, murdered four people, but not before he casually asking a trapped customer if there were Jews in the store. The hostage, who survived the bloody attack, replied, "We are all Jews."
France has a long, sordid history of antisemitism that preceded the post-WWII influx of Algerian and Moroccan Muslims immigrants.  That history includes the infamous Dreyfus Affair, which occurred before WWI, and the fascist Vichy regime, which closely collaborated with Nazi Germany during WWII. Both Vichy and the French authorities under direct German occupation were especially zealous in rounding up Jews and dispatching them to German concentration and death camps.
When Goldberg asked Simone Rodan-Benzaquen, the Paris-based American Jewish Committee European director, if she ever thinks about leaving France, she replied, "A hundred million times."
In his investigation of Islamic radicalism, Goldberg covers the rise of antisemitic terrorism in the name of a militant Islam and how "Zionism" and Israel's very existence are universal rallying cries for those who would commit acts of violent against Jews.
When I asked Goldberg, "What was the most challenging aspect of making this documentary and what surprised you the most about your project?" he said was most surprised by the depth of antisemitism embedded within British and French societies.
Viral: Anti-Semitism in Four Mutations features excellent commentators, including President Bill Clinton, former UK Prime Minister Tony Blair, and Professor Deborah Lipstadt of Emory University. This documentary on contemporary antisemitism represents a significant addition to our understanding of "the hatred that never ends."
Related Posts
Image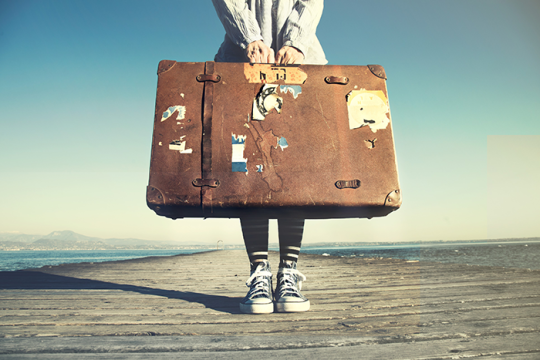 I've been reflecting on the story of America's founding - the narrative many of us learn as children in the United States. I've recently learned a different version of that story - one that I now recognize intertwines with my own. My identities as Cuban American and Jewish have been shaped by Indigenous stories in America and in Cuba; particularly the themes of beginnings, loss, transformation, and change.
Image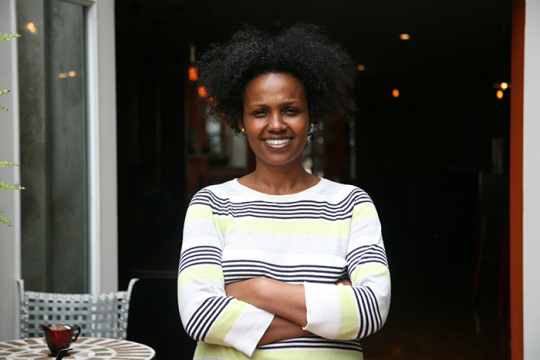 Beejhy Barhany (she/her) is an entrepreneur and activist who was born in Ethiopia, raised in Israel, and currently resides in New York. Today, she is the chef and owner of an eclectic Ethiopian restaurant in Harlem, New York, Tsion Café, that incorporates cuisine from the many places that have influenced her journey.
Image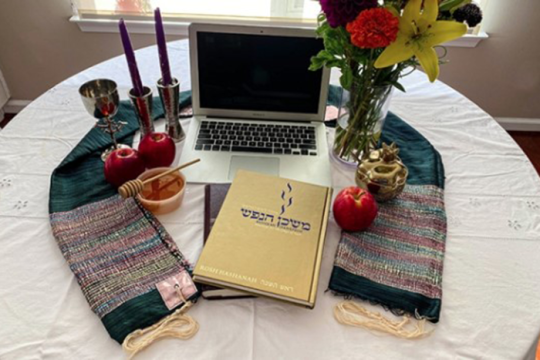 As I boarded the plane to Israel in the summer of 2002 for my first year of rabbinical school at HUC in Jerusalem, my mother said, "Please, just don't meet an Israeli." As soon as the plane touched down at Ben Gurion airport, I knew that I was home. A few months later, I met that Israeli. From our first conversation, he understood that I was studying to be a rabbi, and I understood that he wanted to live only in Israel.