Image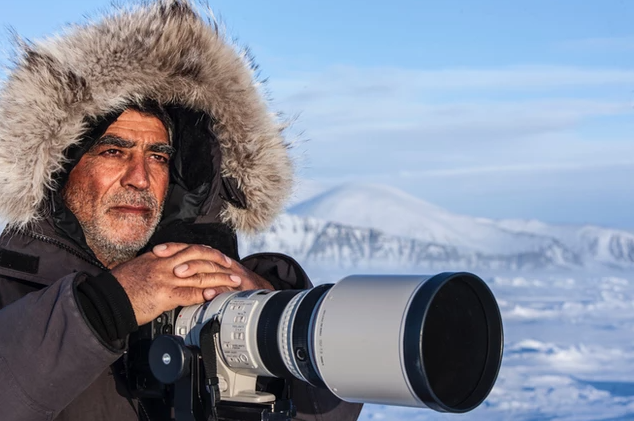 There's a moment in Picture Of His Life (Playmount Productions), the new documentary by directing team Yonatan Nir and Dani Menkin, when you realize that, despite it being a fairly conventional story of redemption and triumph, this isn't fiction, and in real life things don't always go as planned.
In this instance, the plan is for renowned Israeli underwater photographer Amos Nachoum to capture an image of a polar bear up close and in the water. But as the 65-year old Nachoum dives off his boat in the middle of the Canadian arctic and swims up to a large male bear, you suddenly see the profound danger, even recklessness, of his quest.
There's certainly nothing conventional about Amos Nachoum.
The narrative begins with images of Nachoum's signature photography style: up close, in the water, with some of the largest aquatic creatures on Earth, many of them predators. We see a great white shark, a crocodile, an enormous anaconda; Nachoum's camera is always mere feet away. A seal spreads its jaws wide around the lens of his camera, perilously near. His style is all adrenaline jockey, fearless in the face of nature.
These stills are narrated over by respected peers in and around his field. Even oceanographic explorer Jean-Michel Cousteau shows up to make a comment or two. But it's Nachoum's sister's words and our time spent following him to Tel Aviv that shed the most light on his tortured past.
We meet his father, a veteran of Israel's War of Independence, who has nothing kind to say about Nachoum. Despite his son's worldly success, Nachoum's father cannot seem to get past the fact that he is childless and never married, summing it up with, "Everything he achieved was only for himself. A man without responsibility is nothing." His sister ties everything together by remarking, "I think Amos sees my father in the polar bear, and he only wants to be in peace with it."
From there, we're quickly whisked away to the Arctic, where an Inuit guide named Joe and Nachoum's friend, Adam Ravetch, an arctic cinematographer, lead him on a five-day excursion to get the career-capping shot of a lifetime: the underwater photograph of a polar bear.
It should be said that this is a very lean, sparse narrative. Snippets of Amos's lifetime are interspersed but hardly expanded upon. The narrative stays fixated on the goal at hand and moves almost like a taught thriller. The subject himself is stoic and quiet. With a mane of silver hair and piercing, haunted eyes, Nachoum doesn't have to say much to convey his torment. It's obvious this man has suffered, not only at the hands of his father but through his own wartime experiences.
The movie is at its best in the Arctic, seeing it through Nachoum's own eyes and through the filmmakers' beautiful cinematography. Here, all that's needed for the film score is the hum of mosquitoes and the trill of the arctic wind. Gradually, we begin to see that it's only out here, away from the world and his past, that Nachoum is truly free.
The two obvious touchpoints for this narrative are Werner Herzog's existential masterpiece, Grizzly Man, and the mother of all seafaring quests, Moby Dick. Even the object of Nachoum's desire is white, like Ahab's whale. Nachoum's only other attempt to photograph a polar bear ended with him swimming for his life.
Unlike the subject of Herzog's documentary, Nachoum does not take the power of the animals he photographs lightly. He says, "Everything is about learning. If I did not learn, I'd be deceased." Still, like Grizzly Man, there is sense that this man, no longer in his prime, is pushing the boundaries of physics and nature, courting a fate far bleaker than the film intends.
Despite their film's dark undercurrents, Nir and Menkin clearly want to keep it inspirational. This is a story in search of a happy ending – though one can imagine that it's hard to get Nachoum to open up.
In a rare moment of clarity, Nachoum looks out at the Arctic and remarks, "Mmm. What a smell. You see the ocean of smell, the flowers of smell. What you don't have is any f__king war…" His bitterness and anger suddenly spill out. By the end of the film, one hopes that he's found what he was looking for, that he has attained a sliver of peace.
A truly captivating story, Picture of His Life asks us if a career-capping achievement can truly liberate us from the past.
Picture of His Life opens in "virtual cinemas" on Friday, June 19, 2020 in New York, Los Angeles, San Francisco, Boston, Seattle, and other cities. Learn more on the film's website.
Related Posts
Image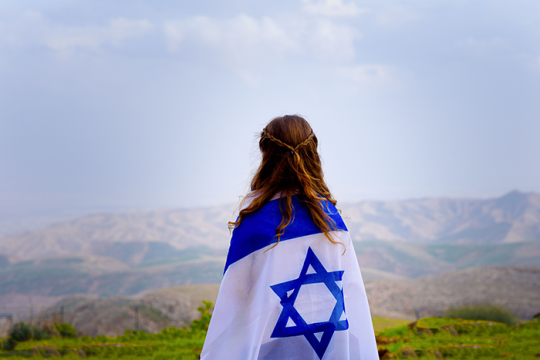 We stand with the people of Israel during these difficult and challenging days and pray for the safety and immediate release of all of the hostages. See our resources and actions you can take.
Image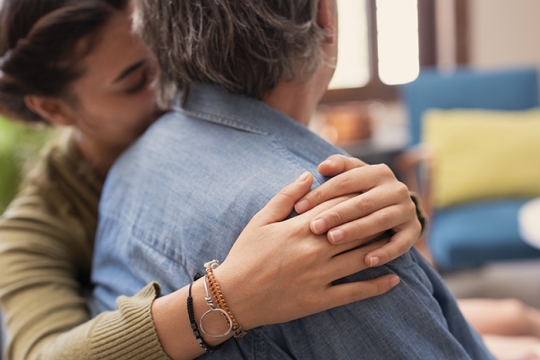 Hamas' brutal attack on Israel on October 7th and Israel's ongoing response has stirred emotions both within and outside the Jewish community. Over the next weeks, as family and friends gather for holiday celebrations, there may be differences of opinion. Here are a few tips from Jewish sources to help maintain loving relationships while disagreeing.
Image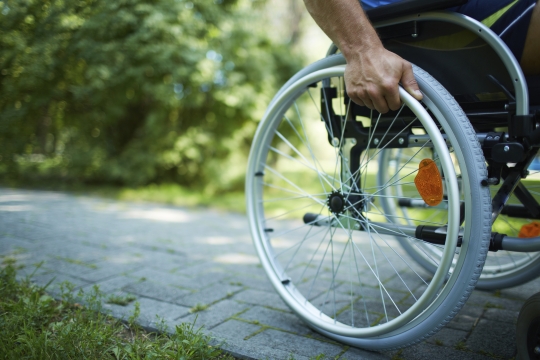 The current Israel-Hamas war is impacting communities throughout Israel, Gaza, and the world. However, some populations are more affected than others, including those living with disabilities.