Image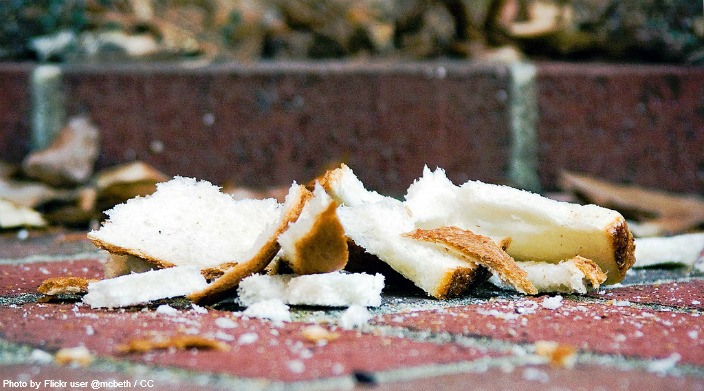 My husband and I experimented with a CSA (community-supported agriculture) this year for the first time. It was like getting a surprise box every week. In our second CSA, we pulled out something we'd never seen before.
The next time I Skyped with our grandsons, I told them, "We got a mystery vegetable in our box this week! We have no idea what it is."
Our 4-year-old, puzzled, asked, "Not even Grandpa?"
Well, there's a world in that answer! Surely, Grandpa knows everything. Even he doesn't know what it is?
Turned out, it was kohlrabi, a turnip cabbage - and we really liked it.
In the end-of-summer/early fall seasons, it is a tradition to eat a fruit that you haven't had yet. On the second night of Rosh Hashanah, families can tap into this love children have for discovery and ah-ha moments but making a journey out of finding something new. You can elevate the excitement of the journey by going to a farmers market, but a grocery store is a fine excursion, as well.
Many people choose pomegranates for this tradition, because is said to contain 613 seeds, the exact number of commandments in the Torah. By eating a pomegranate, then, we show our wish to perform all the mitzvot (commandments).
But don't be limited by the pomegranate. Haven't had pears yet this year? Or figs? Or cherries? Invite your child to create a platter or bowl with your new find. Then he or she can own the ta-da moment when you say the blessing over the new fruit:
Baruch atah Adonai, Eloheinu melech ha-olam, borei p'ri ha-eitz.

We praise You, Eternal God, Sovereign of the Universe, Creator of the fruit of the tree.
Another Rosh HaShanah custom is tashlich, the tradition of throwing breadcrumbs into a body of water as a means of symbolically casting away one's sins or wrongdoings. Many synagogues hold tashlich services the afternoon of Rosh Hashanah (find a congregation near you), but you can embrace this tradition your own way, too. All you really need is a flowing body of water and some breadcrumbs.
The word tashlich comes from the Hebrew "to cast," because we cast away our sins – in the form of bread crumbs — into a flowing body of water. Jewish author Anita Diamant suggests taking a bag of stale bread to a duck pond. In Living a Jewish Life, she writes,
Some families use this time to apologize to one another for the wrongs of the past year and promise to try to be more patient and kinder in the year ahead.
I have been to a variety of tashlich services – both self-created and with synagogue groups – where we assembled near a body of moving water, recited poetry, danced the mayim (water) dance, and shared what we were going to work harder on next year. In all cases, we threw our stale bread crumbs (or, once, Dorito crumbs!) into the water and watched them float downstream.
How do you celebrate the Jewish new year and make it your own?
Related Posts
Image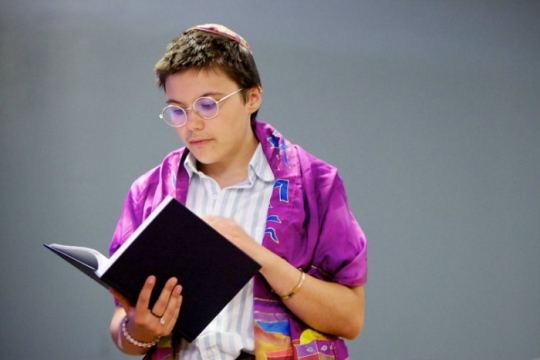 As part of the URJ Reflection Project, a new set of offerings and experiences for the High Holidays in a time of social distance, we've also developed three short essays that allow you to go deeper into the essence of Jewish wisdom that grounds these rituals.
Image
As 5781 begins, I find that the less I do, the better I feel. The more I am myself. The more at-home I am within my own body, my own mind. There is no glory in constant exhaustion and fatigue.
Image
At Yom Kippur, we wish one another "a safe and easy fast," but for those of us with eating disorders, it will be neither safe nor easy. It will be dangerous, but more so detrimental.