In honor of it being International Women's Day, I'd like to perform a little experiment with you. What first comes to mind when someone asks you to describe an Israeli woman? A tough kibbutznikit? A beauty in army uniform? Golda Meir? I'd like to march out of your mind these three stereotypes of Israeli women - because they no longer apply - and introduce you to three new Israeli heroines fit for today.

But first, a trip back in time. Outdated images of Israeli women have existed too long in the collective imagination. You should be taking them with a big grain of salt - try swallowing the Dead Sea.

Let's start with the female pioneer, who was so often photographed posed working in the fields, paving roads, drying swamps, helping to build the country. But look closer. Her hands are not the hands of someone who spends her day in the dirt. In Israel's early days, less than 10% of women worked in agriculture; most still did "women's work."
Next take the young woman in uniform. You might think of women in the IDF learning to fly planes or training men to fire a gun - but over 80% of women do clerical work during their army service.

Then there's Golda Meir. A female prime minister! True - we had one. But a more telling figure might be the current number of female mayors. Out of Israel's 245 municipalities, only two are led by women - Netanya and Herzliya. (Although twenty female Members of Knesset out of 120 MKs isn't so bad.)

So who is the new Israeli woman? I'd like to propose the following three: The Orthodox feminist - the women of Kolech, Naomi Ragen, and some of IRAC's own lawyers who fight against segregated buses. Not to mention the dozens of Orthodox women who pray every Rosh Chodesh at the Kotel.

The Israeli-Arab feminist - the women who are creating a revolution in education, and social custom; the women who are now often more educated than their husbands or brothers; the thousands of women who, two weeks ago in Nazareth, marched against murder done to protect a family's honor.

Leader of civil society - directors of human rights organization, NGOs, environmental groups, advocates of consumer rights. The New Israel Fund published a study that showed that 86% of organizations they funded were run by women, and that the overwhelming number of employees at these organizations were female. I am honored to count myself in this last group.

It's been said that the true measure of a democracy is the status of its women. So I find it encouraging that two of Israel's weakest populations, religious Jews and Israeli Arabs, are experiencing a revolution in the role of women. It's a strong indicator of better things to come - it's a bit of tikvah for us all.
Related Posts
Image
Nearly two months ago, our Just Zionism group landed in Israel as the election to cement a far-right government in the Knesset was taking effect. When we landed, I had a surface-level understanding of Israeli politics but was about to get a crash course on the election's implications for the activists who were heartbroken by the results.
Image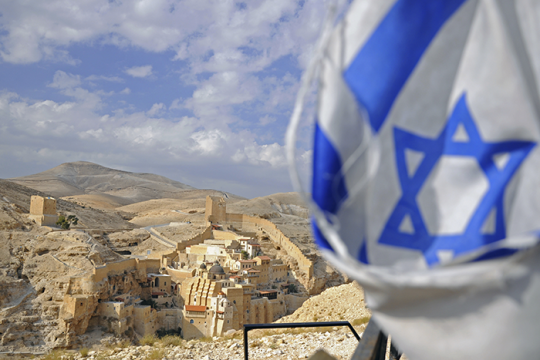 On November 2, 2022, I landed at Ben Gurion Airport for the first time. Filled with many emotions, this being my first trip to Israel, I decided to keep an open mind as I joined twelve young adult leaders on a journey to learn more about Israel, Zionism, and why Jews in the Diaspora, especially in the United States, should be engaged.
Image
There are a few days in my life that stand out. There are the big milestones: my first days of school, going to camp for the first time, and my first homerun. Another one of those dates that stands out is December 28th, 2015. That was the day that I made aliyah and became an Israeli citizen.