Like so many of the things we've done in the last few months, the annual Yom Kippur afternoon jaunt of my father and me to Barnes and Noble following the morning service at temple was more rambling, disjointed, and unfocused than it's been in previous years. Unsure of exactly where we wanted to browse, we started with new paperbacks and then wandered to history - where I showed him The History of White People, one of the nearly dozen or so texts for my class this semester on race, politics and the media.
Tired, hungry and distracted, we then made our way upstairs where we didn't do much more than point out to each other the books from the Barnes and Noble Classics Series we'd each read in the past.  Among others, my list includes Anna Karenina, Germinal, Jane Eyre, The Jungle, Little Women, My Antonia and two that are favorites of both my father and me: Of Human Bondage, by W. Somerset Maugham and Theodore Dreiser's Sister Carrie. On my father's list of favorites were, among others, two by Edith Wharton: The Age of Innocence and The House of Mirth. As we passed the works of Faulkner, my father asked if I'd ever read any. Indeed, I'd read a few in college and although the details have faded in the two-plus decades since, the timelessness of the tales has stayed with me and I suggested these: The Sound and the Fury, Sanctuary, and Absalom, Absalom. 
Finished with fiction, we perused some of the science and medical offerings, paying particular attention to these: The Anatomy of Hope: How People Prevail in the Face of Illness and The $1000 Genome: The Revolution in DNA Sequencing and the New Era of Personalized Medicine. 
Before too long, our time was up and we headed back to temple--earlier than in past years and without having purchased even one new book--so that we could attend the healing service that precedes the yizkor service.  If ever two people needed the comfort and community that particular service offers, it was us on that especially sad and difficult day.  Thankfully, the service delivered, we made it through the rest of the afternoon and will, I hope, return to more of our usual Barnes and Noble minhag--perhaps even buying a book or two--in 5772.
Related Posts
Image
On Tu Bishvat we celebrated trees and a season of new growth. I've been doing lots of thinking about trees, as I frequently do, and the role they play in providing oxygen for the planet. At the Union of Reform Judaism, we provide oxygen to our communities by creating compassionate spaces for our participants to grow and thrive. We can respond to current and future challenges by fostering resilience that reflect our Jewish values.
Image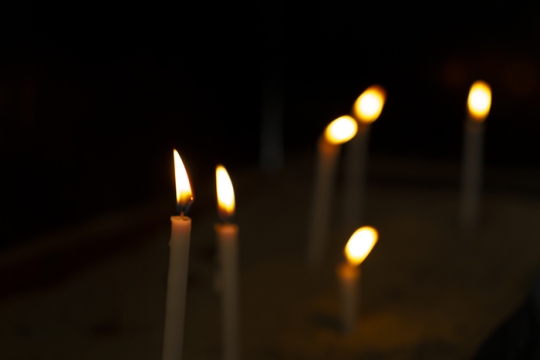 This is a prayer of healing for the hostages freed from Congregation Beth Israel, Colleyville, Texas, as well as the congregation and the community.
Image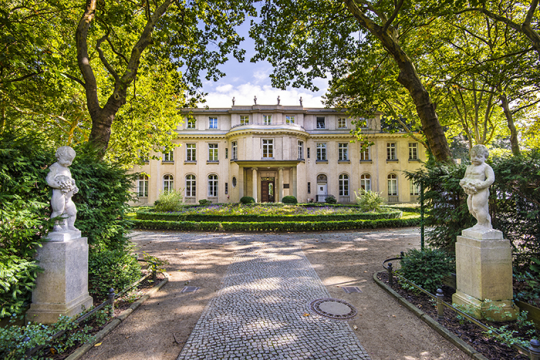 Eighty years ago on January 20, 1942, the infamous Wannsee Conference took place in a large lakeside three-story mansion in suburban Berlin. Fifteen Nazi German leaders attended the meeting that coordinated plans to "orderly execute" ---murder--- millions of Jews during World War II.