Image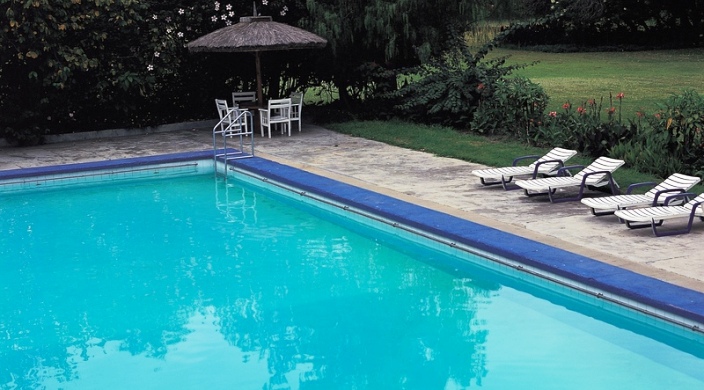 After 10 weeks of swimming, biking, walking at the ocean's edge, and rationalizing that it's too hot for tennis, Saturday night Selichot services appear on my calendar as the call back from the freedom of summer. According to Mark Washofsky in his book Jewish Living, it is a mitzvah to prepare for the Days of Awe, and Reform practice, adapted from Ashkenazic custom, is to recite selichot (poems of supplication and penitence) late at night, usually on the Saturday night that precedes Rosh HaShanah. At my synagogue, Selichot is a late night venue, although we don't stay awake praying until dawn.
Selichot arrives as the summer is winding down, and the inevitable routine of a looming autumn schedule must be acknowledged. My mother's memories of Selichot had an air of mystery about them: Her father left the house very late at night for services, and didn't return home until after she had gone to sleep. As a young girl, I remember my parents going to synagogue during the era when Selichot worship was well attended by the congregation and often preceded by sit-down dinners, speakers, discussions, study, and, finally, the prayer service that didn't even begin until at least 10pm.
These days, I don't get the feeling that many of our members know what Selichot has to offer. In recent years, it's generally the "regulars" and the long-timers who come out for this special night.
No matter the turnout, I have discovered that Selichot gently eases my reluctant self out of the pool and back from the beach to face the coming start of the new Jewish calendar year. On Selichot evening, I enter the temple social hall, tanned and still in casual sandals and capris, greeting the rabbi, who already is wearing a suit and tie. His good humor and warm welcome set the tone for the evening. As friends straggle in, we get coffee and dessert and sit on metal folding chairs set up in front of a TV on a rolling cart. The rabbi pops in a DVD, the lights go out, and we watch a movie, a carefully selected Israeli film or Jewish documentary. When the lights go back on, we spend some time discussing the film, and then our small group stands to stretch and follow the rabbi into the sanctuary.
I sit in my familiar seat, toward the front. The blue curtain covering the ark has already been switched to the bright white High Holiday one, and the machzors have replaced the regular siddurim. Tonight, the rabbi hands us copies of the slim Gates of Forgiveness, telling us that some of the most beautiful High Holiday liturgy is in this book.
The rabbi begins to read. We read together and then we read to ourselves. I find a meditation I like, and try to understand its nuances.
I have been one acquainted with the night.
I have walked out in the rain-and back in rain.
I have outwalked the furthest city light.

I have looked down the saddest lane.
I have passed by the watchman on his beat
And dropped my eyes, unwilling to explain.

I have stood still and stopped the sound of feet
When far away an interrupted cry
Came over houses from another street.

But not to call me back or say goodbye;
And further still at an unearthly height,
One luminary clock against the sky

Proclaimed the time was neither wrong nor right.
I have been acquainted with the night.
As we read the prayers seeking forgiveness, I think of my parents. My mother did not come to services for spiritual cleansing. She did her soul searching alone, quietly, thoughtfully, sitting under a tree in her backyard, or watching the sunlight move across the water. In contrast, my father was spiritually dedicated at synagogue. One Yom Kippur, a congregant reported how she watched my dad, up on the bimah as president, facing the ark, with his tallit over his head, swaying in prayer. The image startled me, imagining my dad wholly engrossed in the Day of Atonement.
Why do I attend Selichot services? I am spiritually somewhere in-between my parents – interested in putting the work week behind me on Friday nights and finding peace in the music, the familiar prayers, and the camaraderie of temple friends at services – but not yet evolved enough to sway on Yom Kippur. And yet, by attending Selichot, I feel a sense of continuity with my parents – and their parents. At the conclusion of the Selichot service, when the rabbi asks me to come up to blow a t'kiah g'dolah, I recall my mom, sitting just beside me in this pew, watching proudly as the rabbi hands me the shofar. I take in a deep breath and blast an impressively long t'kiah.
Close to midnight, the street is quiet as we head to the parking lot. I tell myself that I will try to get a few more laps in at the outdoor pool tomorrow. But the Selichot gathering has clarified my perspective on the end of summer. As I step into the car, I see myself at the edge of the pool, ready to dive into the start of a new Jewish year.
Related Posts
Image
At 10, Jeff Erlanger appeared on "Mister Rogers' Neighborhood" in his wheelchair. I recently asked Jeff's parents about how they raised such a competent and loving son.
Image
When I became rabbi of Monmouth Reform Temple in Tinton Falls, NJ, I quickly discovered that some people in our community thought we were a church. Mail was addressed to "Monmouth Reformed Temple," and letters were addressed "Dear Pastor."
Image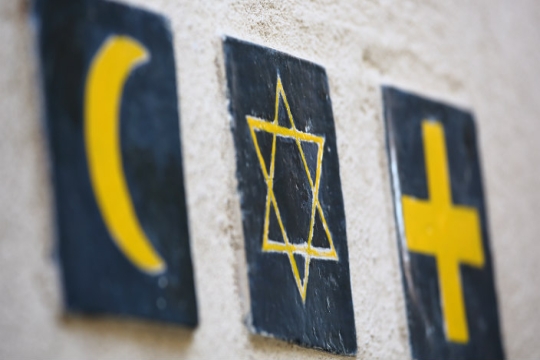 Read about Imam Abdullah Antepli, a Turkish-born cleric whose odyssey took him from anti-Semite to Jewish-Muslim bridge builder.