On
June 24, 2011, New York State became the sixth, and largest, state in the nation to legalize same-sex marriage
. The state Assembly overwhelmingly passed the Marriage Equality Act by an 82-47 vote, and the state Senate voted 33-29 in support of the legislation. The Reform Movement's support of marriage equality has long been guided by the biblical principle of
B'tzelem Elohim,
the idea that we are all created in the image of God.  Many religious organizations across denominations took part in the passionate debate and discussion in New York, and continue to do so across the nation.
Reform Jewish Voice of New York State
spent countless hours urging congregants, clergy and legislators to legalize the basic human right of all people to commit themselves wholly to the person they love.
Marriage equality supporters in New York. Photo credit: Andrew Kelly/Reuters.
The Marriage Equality Act went into effect 30 days after Gov. Cuomo signed the legislation.
On July 24, 2011 at midnight
, hundreds of same-sex couples celebrated their joy by being legally joined in marriage across New York, from Niagara Falls to Manhattan. In New York City, 823 couples registered to obtain licenses, and in Albany, Mayor Jerry Jennings began performing weddings at 12:01 am. It was estimated that approximately 1,200 couples received marriage licenses that day. The Reform Movement remains committed to protecting the right of all people to marry and is
working against state referenda in Maryland and Washington
meant to overturn legislative action granting marriage equality. Reform Jewish Voice
continues to advocate in the state legislature
for the protection of basic human rights, such as access to food and a clean environment, for all New Yorkers.
Photo courtesy of Examiner.com.
Related Posts
Image
In this season, time is immutable. It can be questioned, but not changed. Family can be understood, but not altered. The self, in this case, the result of intergenerational trauma, must be accepted. In Russian Doll, the only way to see the good in the world is to stop looking back, to stop journeying inward, and to the wake up in the present.
Image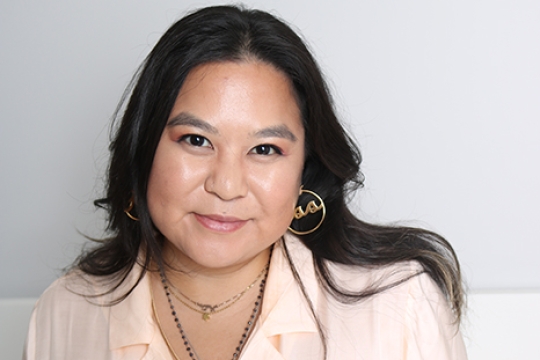 Amy Albertson (she/her), 30, is a Chinese Jewish advocate and online educator living in Northern California. She works as a social media consultant for Jewish organizations.
Image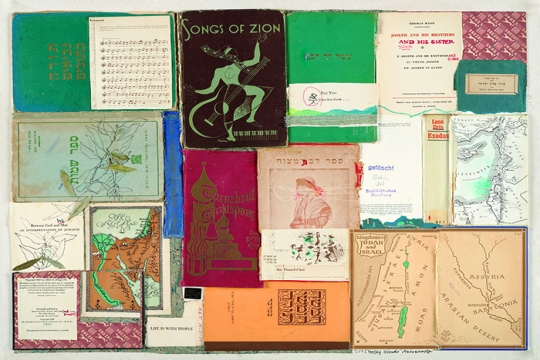 On June 3, 1972, Rabbi Sally Priesand was ordained by Hebrew Union College-Jewish Institute of Religion as the first woman rabbi in North America. To celebrate this milestone in Jewish and American history, HUC's Dr. Bernard Heller Museum in New York partnered with The Braid's Story Archive of Women Rabbis in Los Angeles to create the exhibition "Holy Sparks," presenting 24 ground-breaking women rabbis who were "firsts" in their time.