Image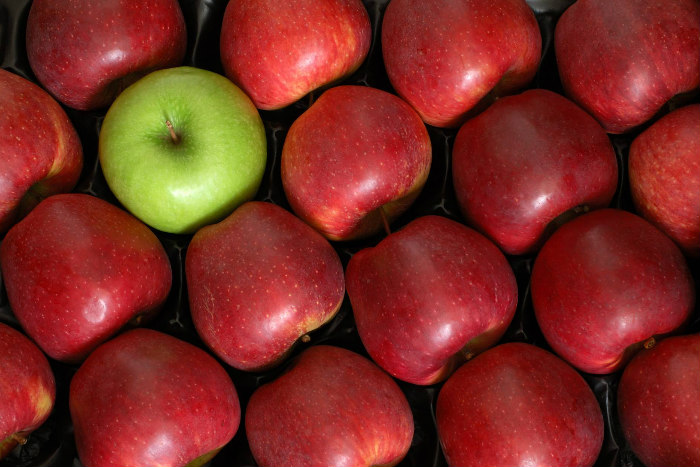 To You, Who Are Struggling with an Eating Disorder or Disordered Eating in the Lead-Up to Yom KippurYom Kippurיוֹם כִּפּוּר"Day of Atonement;" holiest day of the Jewish year, which includes a focus on prayer, repentance and fasting. :
I see you, and I understand what you are going through. The tenseness that is creeping up as people are discussing "The Fast." I can empathize if the urges are getting stronger as the days approach.
And here I am, as someone who has recovered from my own eating disorder, urging you not to fast even if those around you are.
I am not even telling you this because the Torah clearly indicates that those who are ill are not supposed to fast or because of the detriments to your physical health, because that is only the tip of the iceberg.
I am telling you this because you deserve recovery in 5783.
Recovery is possible for you, and fasting is likely to take you further away from this. Instead, it is likely to awaken your eating disorder and make it stronger – and in my experience, you will not feel the pain of it dissipate at sundown with the relief of eating a bagel, as others will.
At Yom Kippur, we wish one another "a safe and easy fast," but for those of us with eating disorders, it will be neither safe nor easy. It will be dangerous and detrimental. Instead of focusing on the meaning of the holiday or the fast of affliction, it will feel like total numbness.
Additionally, Yom Kippur is about t'shuvahT'shuvahתְּשׁוּבָה"Return;" The concept of repentance and new beginnings, which is a continuous theme throughout the High Holidays. , repentance, apologizing for the ways you hurt others. I discovered through recovery that the best apology is recovering. One of the best ways to show t'shuvah is by challenging your eating disorder – and that means not fasting. It means choosing the harder option – choosing to adequately nourish your body, even when others around you are not doing so for the day. And I promise you: That takes so much more strength than sustaining an eating disorder ever did.
Remember that recovery is a form of t'shuvah, as you are not just returning to your authentic self with an illness or food rules, but to a recreated one. One who has turned the page and can be present. It is possible – and you deserve peace for yourself, in 5783 and beyond.
G'mar tovahg'mar chatimah tovahגְּמַר חֲתִימָה טוֹבָה"A good final sealing;" a High Holiday greeting used between Rosh HaShana and Yom Kippur. Often abbreviated as g'mar tov. ,
Someone Who is Not Fasting, Even Though She is Recovered from Her Eating Disorder, Because She Knows to Honor the Best Interests of Her Body and Soul
Related Posts
Image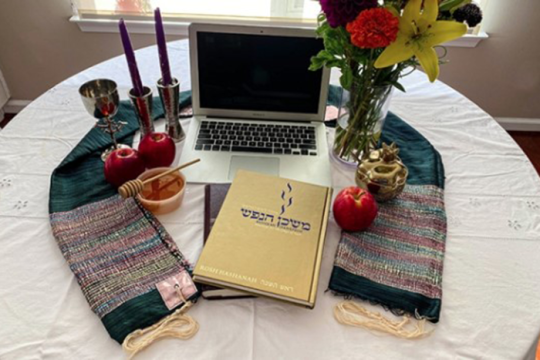 As I boarded the plane to Israel in the summer of 2002 for my first year of rabbinical school at HUC in Jerusalem, my mother said, "Please, just don't meet an Israeli." As soon as the plane touched down at Ben Gurion airport, I knew that I was home. A few months later, I met that Israeli. From our first conversation, he understood that I was studying to be a rabbi, and I understood that he wanted to live only in Israel.
Image
I am vegan because I am Jewish. Everything that led me to a vegan practice came from my childhood where I kept kosher, learned by asking thoughtful questions, and practiced daily rituals like hand washing and reciting brachot that brought intention to aspects of daily life.
Image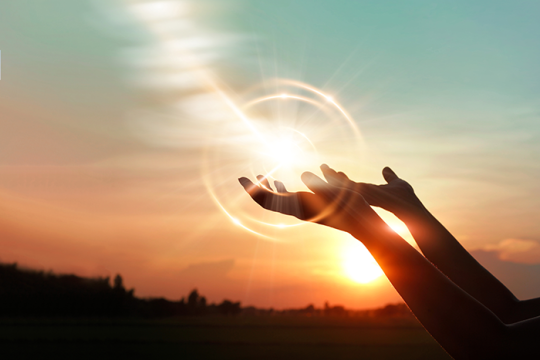 This time of year, we hear again and again about how much emphasis Judaism places on the nuances of how to address harm of all kinds. I am convinced that the steps of repentance and repair outlined by the medieval Jewish philosopher Maimonides make sense not only in our individual lives when we harm our coworkers, friends, family, and intimate partners, but also in reference to the communal, cultural, and national levels.