Image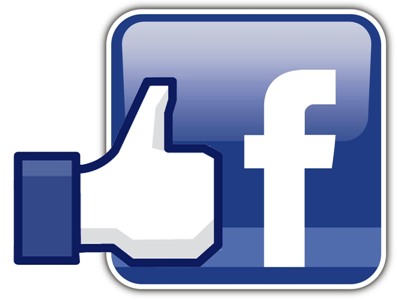 Thanks to Facebook, the synagogue I attend is an open forum of Judaism and community. Online postings, which are monitored for appropriateness, are an effective tool for congregants to seek recommendations and spiritual information and to learn about holidays, recipes, celebrations, special events, late-breaking temple news, and even sales at our synagogue Judaic shop. Congregants followed the recent confirmation class trip and the adventures of two teen members of our youth group who attended the NFTY Convention through posts on the temple Facebook page. We change our cover photo periodically, to show temple events; posts about getting manicures and an A in math are left for personal pages.
The number of friends one amasses on Facebook has become a status symbol. Recently, I wasn't able to view certain posts on a friend's page. Considering I have so few Facebook friends, I was concerned: What could I have done to cause this? When I acknowledge my transgressions on Yom Kippur, would things go back to the way we were?
I also got to wondering about God and social media. Because God would have a world of friends, would He personally be responsible for all His posts, or would He assign certain angels to post on His behalf? Would anyone have the chutzpah to defriend God? What would God do if He were to get angry at someone? What would his profile picture be? Would God take a Facebook  break from Shabbat to Havdalah? I suppose God could tweet, too, but I am a curious Jew from Long Island, and I'll need answers of more than 140 characters.
For the mere mortal among us, Facebook offers congregants the opportunity to connect during difficult times. At services, we sing the Mi Shebeirach for those who need healing. On Facebook, if someone is ill, or needs emotional support, congregants post their message of Mi Shebeirach. (Recently, though, a friend posted, "I have the stomach flu" and received three "likes," which made me wonder: What is there to like about a friend having the stomach flu? Perhaps Facebook needs an additional term; I think "Oy!" would work.)
Personally, I have mixed feelings about the trend of posting a death notice on Facebook, even with permission of the family. However, these posts are an effective method to let everyone, especially the family of the deceased, know, through condolence posts, how much the individual was loved and will be missed. It also allows the family to say publically, "Thank you. It's nice to know I'm not alone in my grief."
Our temple sisterhood's "Comfort Quilt" offers a hands-on solution for anyone in need of offline spiritual healing. When tragedy or illness strikes, the quilt – a patchwork of small squares created by temple members – is available to those in need so that they can wrap themselves in it and feel the warmth and comfort of fellow congregants. That gets a real-life "like" from me.
The next time you are on Facebook, after you've finished commenting on, liking or sharing posts, consider going one step further.  Pick up your phone and use your unlimited talk time to say "hello." If the person you're calling lives close by, be a friend and take him or her out for a cup of coffee and a Danish. Feel free to post about it (with photos) on your Facebook page afterward – but don't underestimate the power of offline friendship!
Related Posts
Image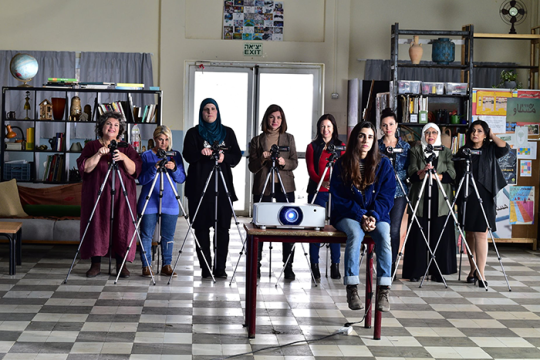 Both Arab and Jewish, young and old, the women of "Cinema Sabaya" learn about much more than filmmaking during the class; they discover that their differences are far outweighed by their bonds as women making their way in a patriarchal world.
Image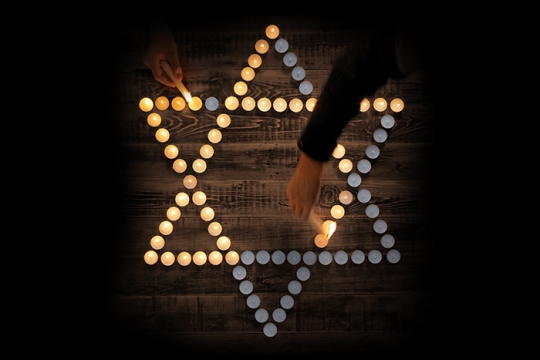 What does it mean to remember? It is to live in more than one world, to prevent the past from fading, and to call upon the future to illuminate it.
Image
A camel carrying a load. A golden pair of balanced scales. An open heart and an open mind. These are three of more than two dozen artists' visions of justice and righteousness featured in the invitational exhibition, "Tzedek Boxes: Justice Shall You Pursue."