Image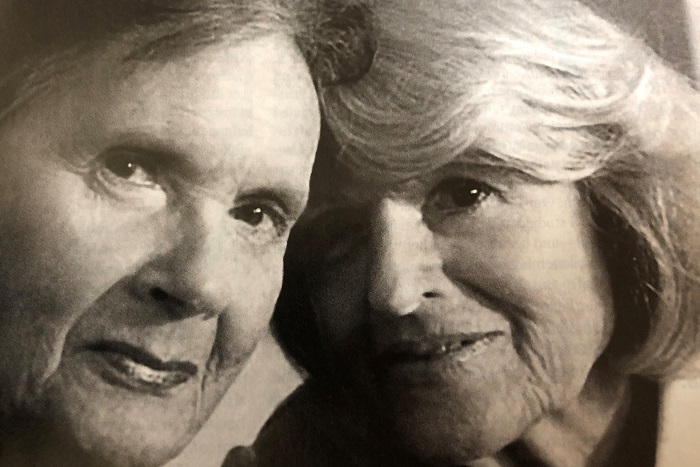 In a landmark decision, the U.S. Supreme Court ruled on June 26, 2013 that the legal marriages of same-sex couples must be given equal status under federal law. Six years earlier, the plaintiff in that landmark case, Edith "Edie" Windsor, had married Thea Clara Spyer in Toronto in a ceremony officiated by Harvey Brownstone, my wife Judy's first cousin who has the proud distinction of being Canada's first openly gay judge.
We learned of his involvement in this epic case during one of our family visits to Toronto. Sitting around his dining room table, Harvey told us how his parents had rejected him when he came out and how he had found acceptance in the activist LGBTQ group, Chutzpah. The group disbanded in 1995, the same year Harvey became a judge and the Reform Movement declared its full support of same-sex relationships.
When same-sex marriage became legal in Canada in 2003, a number of LGBTQ community leaders approached Harvey and asked him if he would be willing to officiate at some of these weddings. He said, "Sure, give them my court email address so they can make an appointment." Within two weeks a flood of 8,000 poured in from all over the world, crashing the court's server!
Over the course of the next seven years, Harvey conducted many hundreds of weddings, and Toronto became Canada's number one vacation destination for American gay and lesbian couples.
One of the most "exceptional" of these couples, he told us, was Edith Windsor and Thea Spyer, who had been together for more than 40 years. "When I married them on May 22, 2007," he recalled, "Thea was dying from multiple sclerosis. Her last wish had been to go to Toronto and marry Edie."
Harvey observed: "Taking a trip like this required quite an entourage of medical staff caregivers, and friends, all of whom devotedly rose to the occasion. Thea was unable to put the ring on Edie's finger or sign the marriage documents without help; someone had to hold her hands and steer her movements. The wedding was profound in a way I have not experienced before or since."
Thea died two years later, before the release of the documentary film, Edie & Thea: A Very Long Engagement in which Thea recalls how she and her family had been among the very few Jews with the means to have bought their way out of Nazi-occupied Holland. After that traumatic event, Thea knew what it is like to be feared and hated as a Jew and vowed never again to allow herself to be discriminated against. When she came out as a lesbian and got involved with Edie in the 1960s, the two became active in New York's West Village fledgling gay liberation movement.
After Thea's death in 2009, Edie was hit with $363,053 in federal inheritance tax. "Had Edie been married to 'Theo' instead of Thea, Harvey told us, "she would not have been subjected to this tax. Windsor fought back and the Supreme Court held that Section 3 of the Defense of Marriage Act (DOMA), which denied federal recognition of same-sex marriages, was a violation of the Due Process Clause of the Fifth Amendment. Edie had prevailed and was celebrated as the "Rosa Parks of the gay liberation movement." She died in Manhattan on September 12, 2017.
Harvey told us how proud he is of the Union for Reform Judaism, Conference of American Rabbis, and Women of Reform Judaism for having filed amicus briefs to the Supreme Court in support of marriage equality and for playing a role in this historic civil rights decision. He said, "Much more work is still to be done, but we are clearly on the right track and ready to continue the work"
Related Posts
Image
I'm grateful for Carter's trust in me. What started as a teacher-student relationship (I was his theatre teacher at CAA) slowly morphed into a mentor-mentee relationship with post-camp questions about Judaism, acting, and being a young trans person in this world.
Image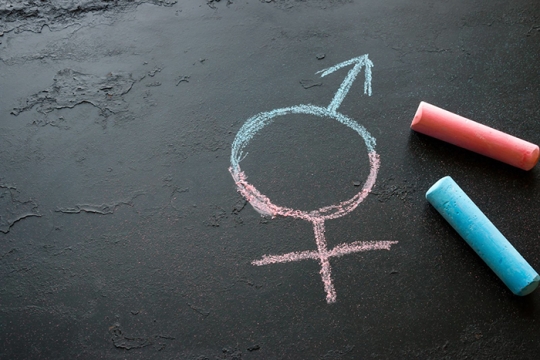 The Union for Reform Judaism, Jewish Grandparents Network, and Keshet are collaborating on a series of conversations to support grandparents and other loving adults who are interested in providing affirming spaces for gender expansive, non-binary, and transgender young people. These sessions provide grandparents with foundational knowledge, shared language, and inclusive practices.
Image
This Pride Month, NFTY North American Board members Daniella Abbott and Cameron Samuels joined HUC rabbinical student Kelly Whitehead to discuss how their trans and non-binary identities have influenced their attitude toward systems of oppressions in the wake of new legislation aimed at attacking queer identities.