As we're preparing for our first Rosh Hashanah with our 8 month old son Solomon, I can't help but to pause and wonder how my husband and I got here? My husband, Matt, is not Jewish, and from an early age I was encouraged to only date Jewish men. In fact, a Jewish partner was to come before all else, even kindness, patience, understanding, a good humor, etc. When I met Matt, he had many of these qualities listed above and then some. So it was hard to not pursue something with him just because he wasn't born Jewish. But just by dating Matt, he really helped reinforce my Jewish identity. He often asked questions that I did not always have the answer to and he was genuinely interested in Jewish culture. All I have to say is thank God for myjewishlearning.com.
As our relationship matured, we needed to have the tough conversations around our family traditions/rituals and how we would weave those traditions to further grow together. I saw an advertisement for a URJ Reform Jewish Outreach Boston class called Yours, Mine and Ours. I called and spoke to Joyce Schwartz about the class, and I was sold that this was something we needed to take in order to move forward in our relationship.
Our particular class was made up of 4 to 6 other couples, none of who were married at that point. The class was led by a skilled facilitator who created a warm and open environment for us to share. We explored lifecycles and rituals such as holidays, marriage, children and death. It really helped hearing what other couples were discussing, but for me, the best conversations occurred in the car on our drive home.
The class brought Matt and me closer together and gave us the ability to understand each other's upbringings and what was important to us moving forward as a unit. If you're in an interfaith relationship -- dating, engaged or married -- I highly recommend Yours, Mine and Ours. Please contact me if you have any questions about the class or contact Joyce Schwartz.
Related Posts
Image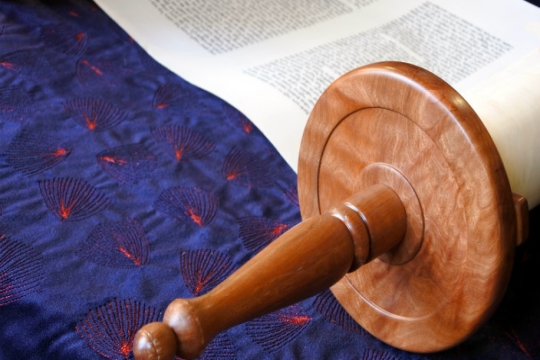 I'm a self-proclaimed book worm. Since I could read, my default setting has been to research anything new at the library before implementing it. However, adulthood has taught me that some of the best lessons are learned after acting and truly living, which is why Rabbi Yanklowitz's perspective so resonates with me. Even so, I always start new adventures by studying.
Image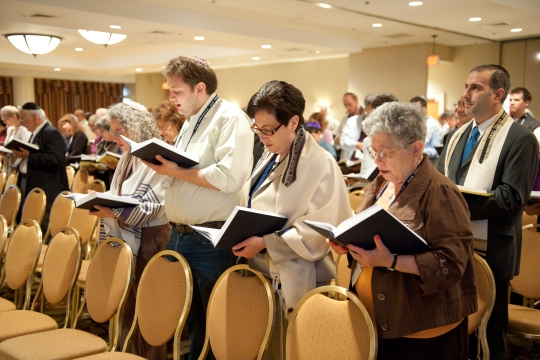 The reality is, one never knows whether someone else is suffering from an acute illness. A broken leg is obvious; a broken spirit, not so much. Many of us contend with invisible illnesses, whether physical, such as Multiple Sclerosis or chronic migraines; or mental, like anxiety or schizophrenia.
Image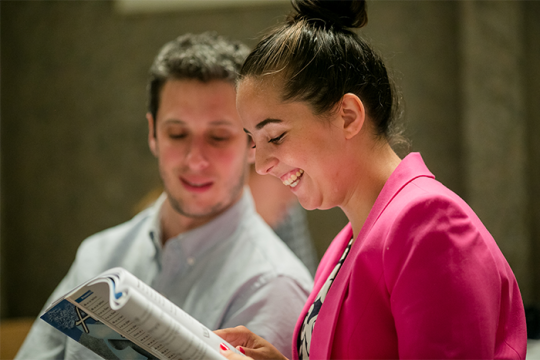 Lifelong learning, however, can be easier said than done. For many, as they enter adulthood, with its competing demands and obligations, setting aside time for learning – and especially for Jewish learning – can be challenging indeed.