Ari Paskoff is a sophomore at American University and an intern at the RAC.
Following the Consultation on Conscience, the
Commission on Social Action of Reform Judaism
met last week to discuss and debate resolutions that speak to core values of Reform Judaism life. I felt truly honored to be able to witness the Reform Movement's social action leaders discuss the courses of action that the URJ could take for at least the upcoming year, and possibly further.
This meeting was an eye-opening experience for me since I never had any former experience with the CSA. I had no idea what to expect when I was told I would be attending this gathering. The first thing that I thought of while I was there was my days on NFTY-PAR regional board when we used to hold plenary at our regional events as well as our annual
Mechina
and
Veida
conventions for all of the regional boards in NFTY. Both meetings, while the age group differs dramatically, are run very similarly with resolutions being presented and opened up for discussion to the rest of the participants at the meeting.
The meeting commenced with a very moving speech
by Dr. Izzeldin Abuelaish
, a Palestinian physician and peace activist who had been making efforts to bring about peace by Israeli and Palestinian coexistence programs. Unfortunately, most of the news stories generalize and make it sound like all Palestinians are anti-semitic and anti-Israel, and vice-versa with Israeli sentiments towards Palestinians, so it was very refreshing for me to hear that there are Palestinians who do want peace and are willing to exist side by side with Israel. I always assumed that these Palestinians existed, but I had never met one before, so Dr. Abuelaish brought this side of issue to life for me.
I was further shocked to hear that Dr. Abuelaish is still continuing his efforts for peace when he told us that three of his daughters were killed by an Israeli shell during the most recent military engagement in January. I can not possibly express how impressed and awed I am by the fact that Dr. Abuelaish has maintained his commitment to peace. During his speech, I asked myself if I would be able to do what he does, to continue to advocate for peace, knowing it is easier to simply give up on hope and turn instead to feelings of revenge and hatred for the people who killed my family. Unfortunately the conflict between the Palestinians and Israelis has gone on for entirely too long because most of us do not have the same strength that Dr. Abuelaish has. If there were more people involved in the conflicted areas like him, there is no doubt in my mind that this conflict could be over very quickly. One lady at the meeting commented to him after his speech, "It is said that people cannot be brought together until they feel the same pain, and you have shared with us this pain." Dr. Abuelaish's story clearly moved the entire group, as his speech was received with a combination of tears and applause by many. I know Dr. Abuelaish's lesson will not be soon forgotten by any of us who were fortunate enough to hear his presentation.
After a quick recess, the CSA got down to business, starting with reports of several social action projects currently going on in the URJ, mainly the
"Nothing but Nets" campaign
to prevent the spread of malaria in Africa. Then the resolutions were presented for debate to ensure that the wording of these policies made the most sense for the message they were trying to convey. The two that were discussed concerned the Reform Movement's stance on global climate change and the other dealt with giving humanitarian Aid to the citizens of Gaza.
I could not help but take a step back every now and then and just collect my thoughts and realize how privileged I was to be able to witness such a remarkable event. Not only was I able to see the rare occasion where a large group of Jews in the same room are for the most part agreeing on an issue!
I was able to see how the leading minds of social action in Reform Judaism come together to work to set the URJ's social action agenda. It was remarkable to me that despite the extent and diversity of social action experience was present in the room, ranging from a social activist who worked closely with Dr. Martin Luther King Jr. to board members of various congregations to college students, they were all able to come together to discuss actions our movement would take in the future. After this meeting adjourned, I am excitedly anticipating how the decisions made today will impact the direction the URJ takes in regards to Social Action in the future. 
Related Posts
Image
Hanan Harchol is a New York-based teacher, filmmaker, animator, artist, and classical guitarist.
Image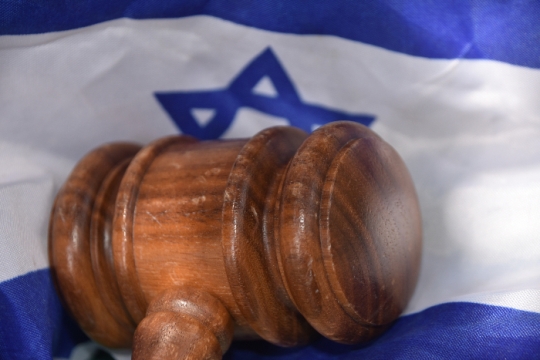 The Jewish people have been welcoming people in for thousands of years, and this ruling takes a tremendous step forward in proving that Israel is the Jewish State for all Jews.
Image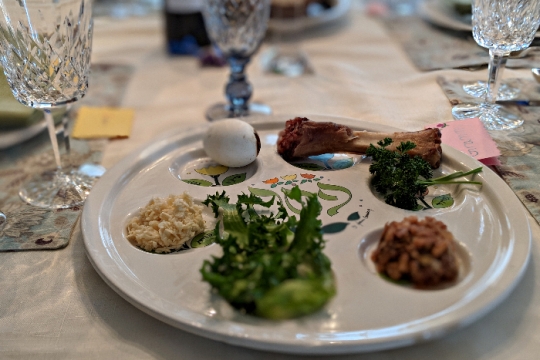 Last Passover began the urgent quest to reinvent much of Jewish life, highlighting that some of the ways we "do" Judaism needed to be updated. This year has been a powerful catalyst to shifts in how we perform our holy work.