Image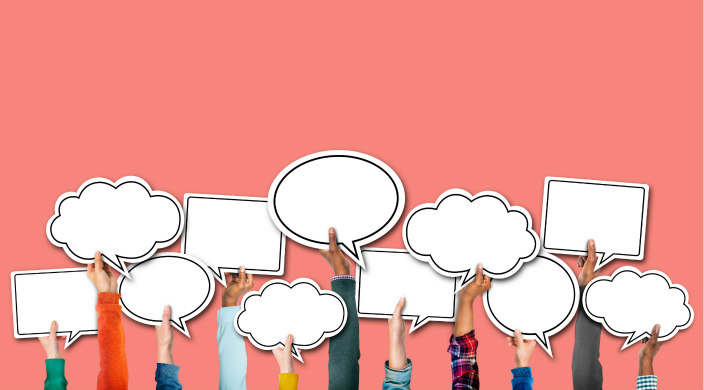 I was born in Germany and didn't grow up Jewish, but neither do I look particularly Teutonic or fall into any of the categories that might (wrongly) be labeled as "not-Jewish." I don't look "typically Jewish" either, but I pass. I don't stand out… until I open my mouth.
"I hear an accent. Where are you from?"
"I live in Brooklyn."
"No, where are you really from?"
"I grew up in Germany."
"Oh, so then you weren't born Jewish?"
Sometimes I wish I could just make small talk over Kiddush when I visit a new community. Around the time of my conversion, a friend who grew up in the Chabad community recommended I try to "get rid of" my German accent, saying that people might not be so welcoming.
Fortunately, my overall experience has been positive across the denominations, but there were a few cases when I turned from just another noshing member of the tribe into an undercover Amalek. Some people have treated me with the patronizing friendliness they might apply toward people they don't take seriously. Another person even said, "Get out of here."
I understand such visceral reactions, but what's wrong about them is that they assume that having a German accent is the default setting for not being Jewish. Theodor Herzl, the founding father of Zionism, probably had an accent. So did political theorist Hannah Arendt (whose name English speakers keep mispronouncing). And novelist Joseph Roth; and Regina Jonas, the first woman ordained a rabbi; and Secretary of State Henry Kissinger.
Or prominent Jews in post Nazi-Germany and neighboring German speaking countries: Community leader Charlotte Knobloch, writer Maxim Biller, politican Daniel Cohn-Bendit, lawyer Michel Friedman, journalist Henryk Broder, filmmaker Dani Levy. Actors Esther Zimmering, Iris Berben. and Ilja Richter. The late, Polish-born literature critic Marcel Reich-Ranitzki. And the famous TV host of the 1970s, Hans Rosenthal, who survived the Holocaust hidden in a Berlin garden shed.
Until recently, Jewish life mostly flew under the radar of the average non-Jewish German, but there have always been Jews growing up in Germany. As a Jew-by-choice, I can't and won't pretend I'm one of them in order to avoid the Holocaust conversation over Kiddush. However, I will say that I can, up to a certain degree and from the other side of the same coin, relate to the feeling of alienation from Germany that I have heard some of them profess – in English, with a German accent.
Alienation from the country and culture I was birthed into is a big theme for me. It was traumatizing when, in elementary school, we learned about "what Hitler did"; I saw Auschwitz footage for the first time in fifth grade, but no one would tell us the why, what, or who. There are many reasons for my conversion, but these early experiences contributed to my distancing myself from my German background (though I didn't feel the need to "sacrifice myself" and convert out of guilt, as has sometimes been suggested).
Then again, with accumulating years of study and active Jewish life, Jewish culture has become a key to the bygone worlds of my grandparents, who hailed from Central and Eastern Europe. I used to reject their worlds because I held their generation responsible for Hitler's atrocities. I hated their silence to my questions, and I scorned their helplessness and fatalism. I didn't want anything to do with their pain of having had to leave the cities of their childhood. I thought they deserved to be expelled.
Yet with the ubiquitous tendency among American Ashkenazim to represent the "old country" as authentically Jewish, I've begun to recognize my grandparents in Yiddish folk stories, in Yiddish expressions (my maternal grandmother was from southern Poland and used a lot of Yiddish words), in black-and-white photos from Ukraine and Bohemia, in "typically Jewish" food like kugel, poppyseed cake, cholent, latkes, beets, herring, rye bread, etc. I grew up eating this food at my grandparents' kitchen tables.
While my accent – inevitably, at this point – still brings the most devastating and traumatic experience of the Jewish people to the Kiddush table right away, there are things about my being a German/Jewish convert I would not want to miss, including my intensified sensibility for German/Jewish matters, and my deep-rooted familiarity with Eastern Europe. It's been devastatingly sad, beautiful, and healing to read out loud Yiddish poems; deciphering the Hebrew letters and producing German-sounding words still overwhelms me.
Interestingly, nobody asks me about my accent in Israel. While this attitude might stem from the difference between diaspora and Eretz Yisrael identity, there's something to be said about clear vowels and an innate ability to produce harsh, rattling sounds.
Bottom line: Having a German accent does not necessarily mean you're not Jewish. I will always be a ger (Hebrew for "convert"), even if I get rid of my German accent entirely – but I can be a ger who is welcomed and integrated into the community, accent or not.
Related Posts
Image
At 10, Jeff Erlanger appeared on "Mister Rogers' Neighborhood" in his wheelchair. I recently asked Jeff's parents about how they raised such a competent and loving son.
Image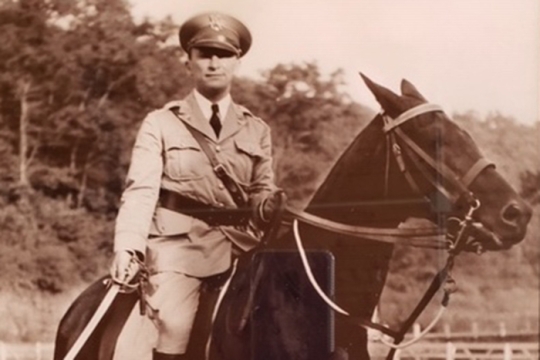 December 7 marks the 80th anniversary of the surprise military strike by the Imperial Japanese Navy Air Service on the US naval base at Pearl Harbor in Honolulu. The attack led to America's formal entry into World War II. What ensued would have a profound impact on Jews everywhere, including the American Jewish community.
Image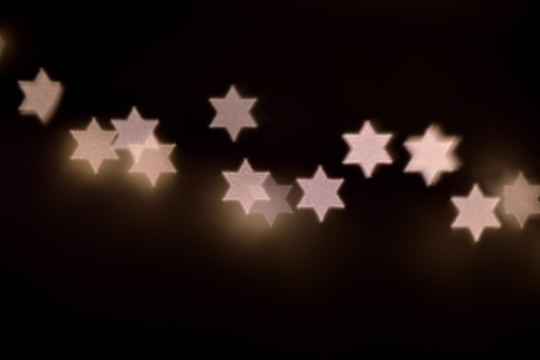 As we head into the holiday season, I am acutely aware of how much different this year is going to be than previous ones. I will be celebrating without my mom for the first time. My mother died in January 2021, and I'm still dealing with the unexpected waves of grief that wash over me, sometimes out of nowhere. As I head into this first winter holiday season without her, I'm not quite sure I know what to expect, other than everything is going to be very different.