Image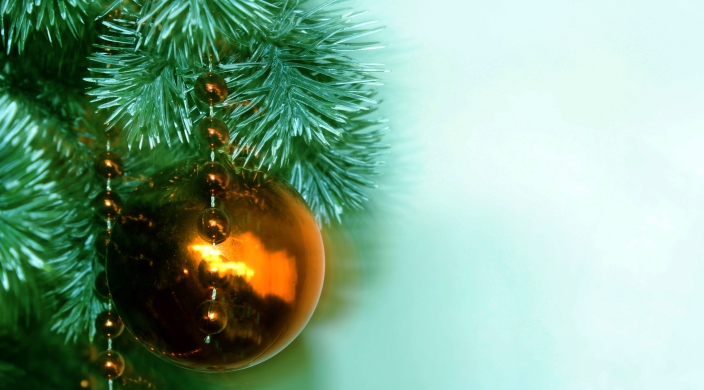 It was over brunch on our fourth date when I told him, "This can't go anywhere...I'm Jewish and you're not." After years of Jewish camp, Hebrew school and lectures from my parents, I was fairly certain that the eleventh commandment was "Thou shalt meet a nice Jewish boy, get married and have beautiful Jewish babies." With an ancestral chain of more than 2,000 years I couldn't bear the guilt of deviating from the plan. After all, my people had been fighting for survival for lo these many centuries. Who was I to go and ruin it all with my trivial love life?
He told me he grew up in a secular family, where they only celebrated Christmas and Easter as fun family holidays and not for their religious origins. He respected and embraced my Jewish traditions, taking time to learn my customs and history and traveling with me to Israel. We took Judaism 101 and 102 classes and an interfaith couples' workshop. As our relationship grew more serious, we agreed to have a Jewish home and raise Jewish children. It took a lot of work to convince my traditional father that everything would be OK and that his grandchildren would be "real Jews," but as he saw how we lit Shabbat candles and celebrated the holidays in earnest, he came to believe that we would add to the Jewish population, not detract from it. We were off to a good start. We had a traditional Jewish wedding under a chuppah, officiatedby a Reform Rabbi. We had friends recite the sheva brachot and we carefully wrote our own ketubah. I believed I would be married to this man forever. I believed we would have a Jewish family, in a Jewish home.
But Christmas was still one issue we couldn't resolve. I told him I would happily celebrate the holidays with his parents and our friends, but that I didn't feel comfortable having a Christmas tree in our home. Don't get me wrong, I love Christmas trees. As a kid, I used to help my friend Andrea's family decorate their tree every year and there was nothing cozier than sitting in their family room with a cup of hot cocoa, a fire burning and the smell of pine wafting through the air. I loved Christmas, but it wasn't mine.
I recognized that I was being unfair. He was willing to live a Jewish life all year round and just wanted his few weeks of Christmas. It wasn't mine, but it was his. He too had childhood memories that he cherished and wanted to share with his future children. And when our son came along, my husband's desire to get a Christmas tree grew, but he acquiesced to having "winter lights" a string of white lights around the living room. I must admit, I loved the glow of those lights in our home with our new family.
Three years later, the promises made on our wedding day have been broken. The vows in our ketubah, broken. The home represented by our chuppah, broken. It is no surprise that my ex-husband, who now lives with his girlfriend, got a Christmas tree this year. I tried not to make too big a deal about it. After all, he has agreed to send our son to Jewish preschool – one that would be more expensive and less convenient than other preschools. While he got a Christmas tree, he also made a point to put up Chanukah decorations and has been lighting the menorah with our son.
But I still feel duped - like the four years we spent in Judaism classes and discussions about how to manage our interfaith relationship were redefined without my blessing, just like the vows we made under the chuppah– all flying scattershot like brittle leaves into the winter wind. I know these feelings will pass as December turns into January. And soon it will be Pesach and my son will once again sing Dayenu.
Related Posts
Image
At 10, Jeff Erlanger appeared on "Mister Rogers' Neighborhood" in his wheelchair. I recently asked Jeff's parents about how they raised such a competent and loving son.
Image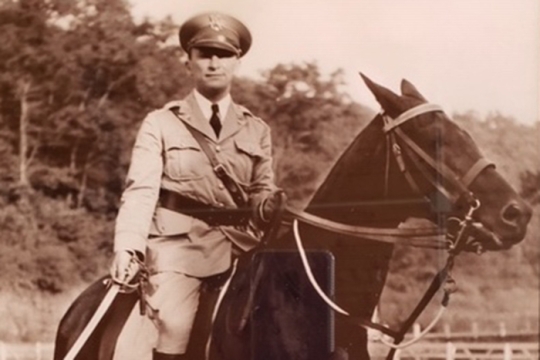 December 7 marks the 80th anniversary of the surprise military strike by the Imperial Japanese Navy Air Service on the US naval base at Pearl Harbor in Honolulu. The attack led to America's formal entry into World War II. What ensued would have a profound impact on Jews everywhere, including the American Jewish community.
Image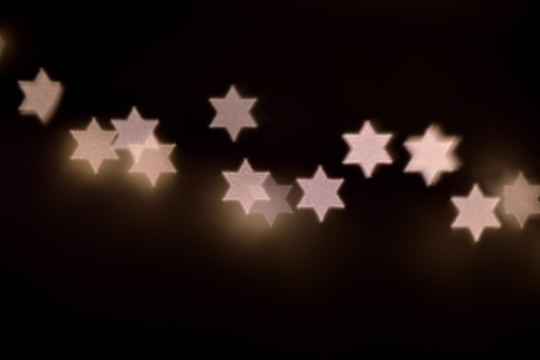 As we head into the holiday season, I am acutely aware of how much different this year is going to be than previous ones. I will be celebrating without my mom for the first time. My mother died in January 2021, and I'm still dealing with the unexpected waves of grief that wash over me, sometimes out of nowhere. As I head into this first winter holiday season without her, I'm not quite sure I know what to expect, other than everything is going to be very different.