Image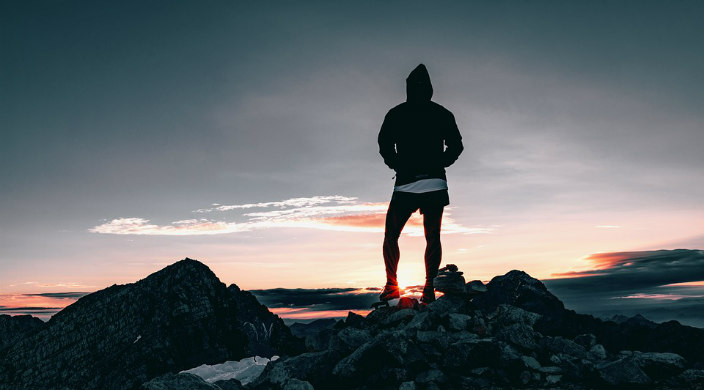 One Friday evening in the summer of 2009, a month after my first-ever Shabbat dinner at my friend Malachi's home, I accompanied him and his partner to a small local Jewish congregation not far from where I lived.
This would not only mark my first time celebrating Shabbat inside of a synagogue, but it would also be the first time I attended an aufruf (a couple's pre-wedding celebration), the first time I heard a joke in a true Brooklyn accent from an elderly Jewish man,(I forget most of it, but the punch line was that a mushroom says, "C'mon I'm a fun-guy!"), and the first time I ever met a Jew of Color, who had brought his adorable grandson along with him.
This night also coincided with the reading of Parashat D'varim, the first Torah portion of the Book of Deuteronomy, which Rabbi Rachel Sabath Beit-Halachmi, Ph.D., calls "the most radical Book of the Torah."
She says this book "stresses less the Divine foundations of law and ethics and more the role of the human being in interpreting and applying the Torah to a new context." According to her, Torah requires three things to remain relevant: "human involvement, human interpretation, and human experience."
The human experience that speaks most boldly to me is the inclination – and obligation – to change. Sometimes change can seem terrifying, but embracing it is healthy and makes us better, more resilient people. As Moses narrates at the beginning of this portion, "The Eternal our God spoke to us at (Mount) Horeb, saying: You have stayed long enough at this mountain" (1:6), compelling them to move out from Horeb and travel into the Promised Land.
Perhaps, then, Mount Horeb is a lot like our comfort zones: safe, lovely little areas where nothing of actual substance can grow.
In the year leading up to that summer of Jewish firsts, I remained nestled at the foot of my own proverbial Mount Horeb. I was a college freshman who, through a variety of challenging experiences, had decided that religion was useless at best and destructive at worst.
Eventually, though, I felt as if The Holy Blessed One had nudged me out of my rest, telling me that I'd stayed there long enough: that my destiny as a Jew awaited me.
Rabbi Rick Jacobs, president of the Union for Reform Judaism, explains in his Torah commentary about Parashat D'varim that we naturally get complacent in "a way of being, a way of thinking, a way of practicing" that we need to be "shaken out of." He explains that we should appreciate time spent at our mountains of comfort but remember that "to be on a religious path means to be moving forward, to enter into new ways of thinking, new ways of practicing…[to not] get locked into one way of being."
The side of me that had so long been angry at God for all of the negative things that happened to me and my family begged me to stay underneath the mountain of comfort. Eventually, though, another side compelled me to take the risk and pursue Judaism. I did not accept Divine text and ritual blindly; rather, I first wrestled and engaged with it. I explored my own "human interpretation" of Judaism, as Rabbi Sabath Beit-Halachmi suggested, and came to realize who I was destined to be; who, deep down, I knew I already was.
So I bid my comfort zone a sweet goodbye and trekked to my own Promised Land.
This journey was not without its moments of discomfort. I was frustrated not to get straightforward or simple answers; I was sometimes enraged at God, even while praying to God. But it also gave me many more joyful and fulfilling Jewish firsts: my first Shabbat dinner, my first Shabbat in a synagogue, my first fall semester Hillel BBQ, my first celebrations of Hanukkah, Passover, and Purim, my first Introduction to Judaism class… all of these and more eventually led to my first time entering a mikvah (ritual bath), where I emerged a Jew.
All of this happened because I listened to a "still, small voice" telling me I had rested at my mountain long enough, that a new journey awaited me.
I wish you the strength and the courage to wake from your rest and to set out on your journeys, as well.
Related Posts
Image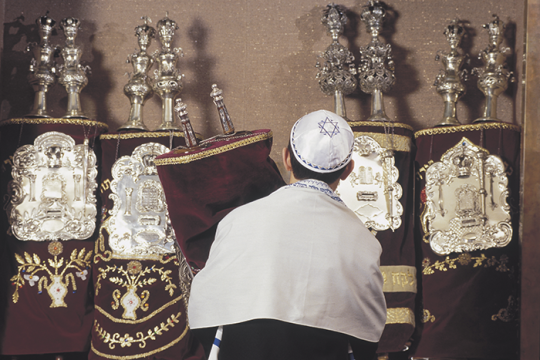 Even before I finalized my conversion to Judaism, I was preparing to celebrate my adult bar mitzvah. In a sense, my conversion preparation became a precursor to bigger plans: for a bar mitzvah and a Jewish vow renewal ceremony with my wife Laurie later this year.
Image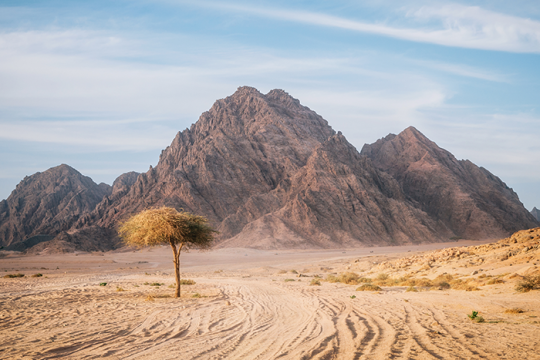 On Shavuot, many of us study the Book of Ruth. Lauded by Rabbinic tradition as a righteous convert, Ruth's story continues to resonate with the experiences of many Jews-by-choice today.
Image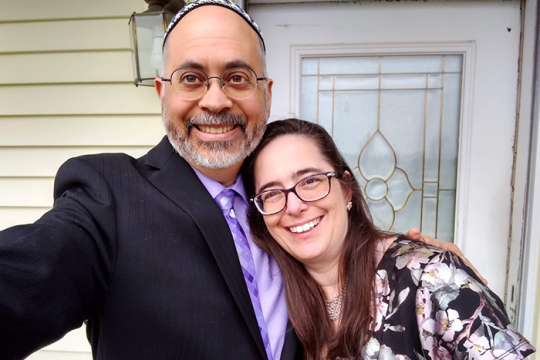 I'm feeling very peaceful today. I went to the mikvah this morning. I was a little nervous, just because official rites of passage can be a little scary. But I knew everyone was going to be super nice and supportive (and they were!).