The truth is, I never realized quite how many family rituals exist in my family's seder until last year when, for the first time in 24 years, I was not with them for Passover. I was in Jerusalem, which is a great place to be, but there is no question that without the Citrin-Young-Levy family, the Citrin-Young-Levy family seder experience could not be replicated. I am certain that my family is not unique. Each one of us has our own stories of our own traditions; each one of us has memories and rituals that are special to our family.
Take for instance, the year I was 9 or 10. My recently received Creepy Crawlers set was definitely a source of excitement. How could one resist squirting different colored goo into a mold, putting it in a special oven, and magically ending up with bugs of all colors, shapes, and sizes? Shortly before Passover, my sister and I hatched a plan: with the help of some Creepy Crawlers, we would create an interactive plague experience for all the seder attendees. Furthermore, we would keep it a secret from my father, our seder leader. We crumpled up paper to make hail, gathered our Creepy Crawlers, and rehearsed my dramatic death as the first born child. As we got to the retelling of the 10 plagues in our seder, we staked out our spot on the banister upstairs, overlooking the dining room full of family members. As we got to Arbeh , locust, a barrage of Creepy Crawlers flew from the banister onto the table, landing on the heads of some and in the water glasses of others. My father might not have been thrilled, but he had to laugh at and appreciate our expression of experiential learning. Really, this is just another example of the creative contributions that became typical of our family seder. We have had years of Passover plays, musical performances, and turn-taking as we read from the Haggadah that my father created. What is remarkable about this home-made Haggadah is the continuous process of editing that it goes through. Each year, there is a new addition. Sometimes, it's another song parody that we will sing at the end of the seder. Other times, it's a poem-perhaps one that reflects the existence of modern slavery. If I am lucky, my dad will preview the change for me as he works tirelessly to prepare the new copies for all of our guests. If I am not, I will be left to find it on my own as we conduct the seder. In our own family way, we are living Maimonides's teaching that "One must make a change in the seder (routine) on this night so that the children will take note and ask, and say "How different this night is from all other nights?"1 It might not be just because we eat matzah, taste maror, dip twice, and recline. And although my cousins and I are no longer children in the sense of age, we can still ask the questions. We should still ask the questions. And we should continue to live out our family rituals because they are part of what makes us a family.
1. Mishnah-Torah, Laws of Matzah 7:3
Leah Citrin is currently a 2nd year rabbinical student on the Cincinnati campus of HUC-JIR. Originally from Rye Brook, New York, Leah currently serves as the student rabbi at Congregation Gates of Prayer in New Iberia, Louisiana. Originally published in Ten Minutes of Torah.
Related Posts
Image
As someone who mostly steers clear of reality television in favor of more premium (read: snobbier) fare, I was a little hesitant to check out Netflix's new reality series, "Jewish Matchmaking."
Image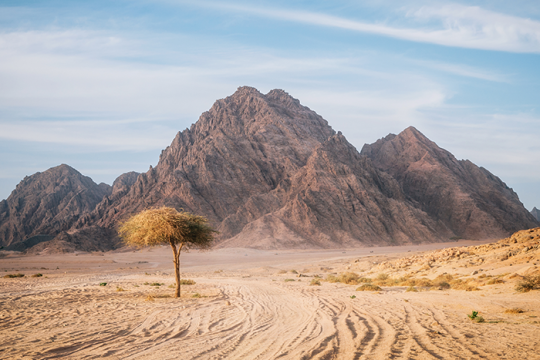 On Shavuot, many of us study the Book of Ruth. Lauded by Rabbinic tradition as a righteous convert, Ruth's story continues to resonate with the experiences of many Jews-by-choice today.
Image
These Haikus focus on weekly Torah portions.