Image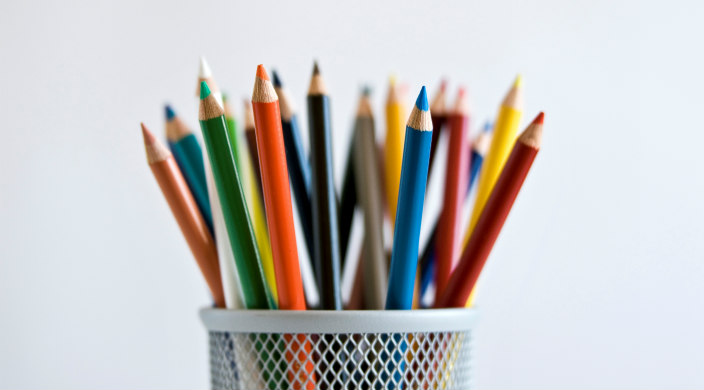 From the narrow straits I cried out to God. God answered me and delivered me to the wide places.
Psalm 118, Verse 5
Recently, I made the exhilarating and petrifying choice to break free: I went zip-lining and bungee-jumping. I would have preferred sitting by the pool with a book, but there I was, catapulting myself into a canyon. For the first time, I understood the panic Joseph felt when his brothers threw him into the pit, before they sold him into slavery.
Joseph did not go down to the land of Egypt of his own volition, and his journey led to the temporary relocation of the entire Israelite people to Egypt (Mitzrayim in Hebrew).
Mitzrayim literally means from the narrow places: places of restriction and bondage.
Although the Torah narrative does not expose the drama of the 400 years between Joseph's rise to stardom (in the Book of Genesis) and Moses's rise to leadership (in the Book of Exodus), the storyline does note, shortly before the period of slavery began, "There arose a Pharaoh who knew not Joseph…"
Certainly, there was a political reality that led to the enslavement of our people, but was it that simple? Were the Israelites slaves to Pharaoh? Or, did they slowly enslave themselves: misplacing their identity, beholden to fear of the unknown, slipping into a comfort zone of narrowness? When did they officially migrate from freedom to servitude?
I don't know.
I also don't know when I started living in the narrow places; it happened unbeknownst to me. Somehow, I lost my creative drive by denying my abilities and potential; I've allowed others to make decisions for me that I should have made myself. I stopped fighting for what I believe in, and in fact, I forgot what it is that I believe in.
It's easier to live in complacency. We make choices that distract us from pursuing our dreams. We blame the people closest to us. We blame our work situations. We blame politicians. We blame our religious leaders. We blame technology for stealing time and energy we might otherwise devote to our passions.
We live in fear of taking the first steps into something new – and possibly failing. We fear being ridiculed or made to feel irrelevant. We question ourselves; perhaps it is too late to make a change?
Slowly and unconsciously, we create our own narrow spaces, hiding within them, hoping no one notices we've retreated into mediocrity and the security it offers. Perhaps we ourselves don't even notice what's happening.
Just as the Israelites in Egypt gradually fell into their servitude, so do we. We allow ourselves to slip into routine, letting go of our dreams, replacing them with life's daily grind.
Moses, with the help of Aaron and Miriam, and the strength of God, shook the people from their complacency, reminding them of their eternal bond to the Creator: we are all created b'tzelem Elohim (in the image of God). We are here to partner with God in the continual creation of the earth.
Moses reminded the people of Israel, too, that their lives are worthy of freedom. He fought for their liberation, pulling them (kicking and screaming) through the desert to the edge of the Promised Land.
What will it take to bring us out of our Mitzrayim and reclaim our worthiness? Will the narrow spaces squeeze so tightly that we are forced into the wilderness? Will it be a loved one who pulls us into the open spaces against our will? Or, on our own will we find the courage to step into the Sea of Reeds, navigating the ominous waters into the unknown?
Anthropomorphic references to God in the Torah don't resonate with me. The story of the Exodus recalls: "And God brought us forth out of Egypt with a mighty hand, and with an outstretched arm…" I don't believe in that God, the one with a body and a voice. Although, when I reflect on my personal exodus from the narrow places, I imagine reaching my hand out into the abyss, lifted into freedom by Shechinah (the feminine facet of the Divine Presence). When I sense overwhelming insecurity, I breathe deeply and connect with my inner strength, which I believe to be God.
God is always pulling me back to myself, to my truth, where all is possible and the narrow places do not exist.
My strength manifests itself in many forms, from sources known and unknown, when I connect and nurture relationships with people who support and guide me. The same is true when I make decisions that are authentic to me, to who I am, not to the person I want other people to see.
This year, I celebrate the choice I've made to live in the wilderness of open spaces – where my creative soul can roam free.
Related Posts
Image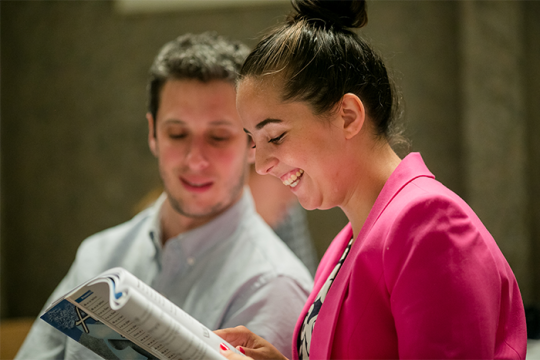 Lifelong learning, however, can be easier said than done. For many, as they enter adulthood, with its competing demands and obligations, setting aside time for learning – and especially for Jewish learning – can be challenging indeed.
Image
At 10, Jeff Erlanger appeared on "Mister Rogers' Neighborhood" in his wheelchair. I recently asked Jeff's parents about how they raised such a competent and loving son.
Image
When I became rabbi of Monmouth Reform Temple in Tinton Falls, NJ, I quickly discovered that some people in our community thought we were a church. Mail was addressed to "Monmouth Reformed Temple," and letters were addressed "Dear Pastor."