Image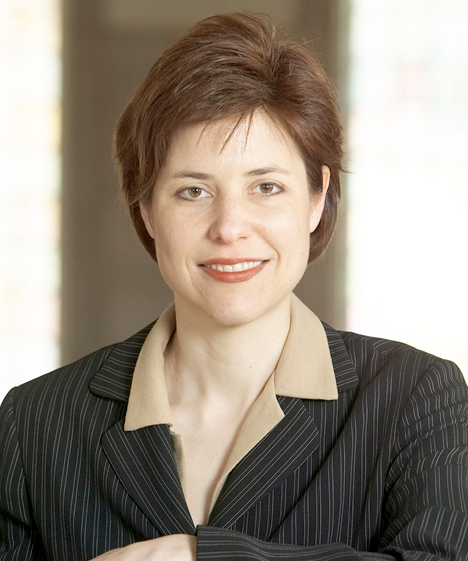 This article was originally published on March 13 with Dr. Joel C. Hunter, senior pastor of Northland, a Church Distributed, as a column in The Washington Post's On Faith feature, a forum for news and opinion on religion and politics.
One might guess that a politically conservative evangelical pastor and a politically liberal rabbi would have little in common, and it is true that we have our differences.
But we agree passionately about many things: that without robust religious liberty, democracy is weakened; that society is better off and the needs of the weak and the vulnerable can best be addressed when government and religion can partner effectively and within constitutional constraints; that America with its magnificent tapestry of religious identities and expression is one of the glories of America.
And we agree that no one with whom we have worked over our decades of public service to the religious community is more committed to this vision and more skilled at implementing it than Melissa Rogers, who has been appointed to serve as the new director of the White House Office of Faith-Based and Neighborhood Partnerships and as a special assistant to President Obama.
We worked with Melissa as members of the inaugural Advisory Council on Faith-Based and Neighborhood Partnerships. That body was diverse politically, ideologically, and religiously, and many outside the council – and candidly some on the council -- were doubtful that we could agree on anything important. But we did. In fact, the council chaired by Melissa found common ground in adopting a 43 meaningful consensus recommendations cutting across issues as diverse as domestic poverty, strengthening fatherhood, climate change, and global economic development, in ways in which the federal government could strengthen its partnerships with religious and secular nonprofits that serve people in need.
And one indispensable reason we were able to develop consensus on a number of issues was Melissa's skill in chairing and guiding the council. She worked diligently to find common ground, including on some of the most contentious church-state issues related to these partnerships.
In 2010, President Obama issued an executive order that embraced the consensus the council found, and one of Melissa's tasks will be to implement that order across a range of federally funded programs. No one knows these complicated issues more deeply nor understands the sensitivities of all the stakeholders involved, including America's diverse religious communities than Melissa.
Implementation of this executive order will help greatly to defuse controversy, reduce litigation, and thus allow us to serve people in need more effectively. Further, it is important to note that when Advisory Council members simply could not unite on an issue, Melissa took steps to ensure that different views had the opportunity to be fully expressed, thoughtfully considered and transparently presented.
Indeed, a hallmark of Melissa's career is to reach across ideological, political, and religious lines. She has played a key role in the passage of historic religious liberty legislation and effectively advocated amendments in civil rights legislation that will effectively protect the civil rights of religious groups. She's been a key leader in countless common ground projects over the years.
One recent example: Melissa led the shaping and the publication of "Religious Expression in American Public Life: A Joint Statement of Current Law." This consensus statement was drafted by diverse group of religious and civil liberties leaders on the state of current law: signatories included staff ranging from Pat Robertson's American Center for Law and Justice to former staff of the American Civil Liberties Union. Melissa will continue this tradition of seeking common ground while serving in the White House.
To be sure, we have our policy differences, sometimes deep and profound, with one another and we may not always agree with Melissa. But we have confidence based on years of working together that she will always listen with an open mind to a variety of views and make sure they are accurately conveyed to decision makers shaping the administration's programs and policies.
Indeed, in bringing into the White House someone with such a distinguished background who enjoys such widespread respect and confidence both from diverse constituencies outside as well as staff within the White House, this choice sends powerful signals of the administration commitment to building yet stronger, constitutionally appropriate, religious community- governmental partnerships in addressing America's most vexing problems. She will be a worthy successor to Joshua Dubois who made significant accomplishments (some in partnership with Melissa's leadership of the council) and ably guided the office through the first administration.
Melissa is an honest broker, a consensus-builder, and a problem-solver, and someone who believes that government should be actively engaged with civil society, including religious institutions and individuals, to promote the common good. We look forward with confidence to her service in the White House.
Related Posts
Image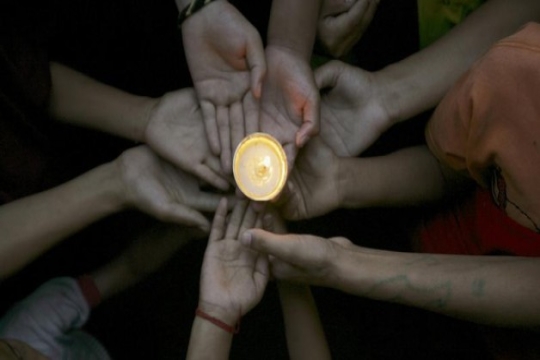 Rabbi David Saperstein addresses the importance of religion and interfaith work to conflict prevention and resolution.
Image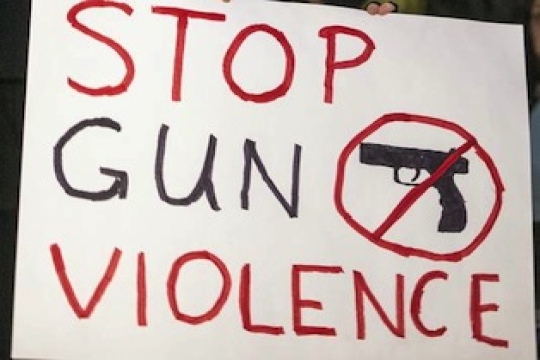 This piece was originally published on March 13 with the Very Reverend Gary Hall, dean of the Washington National Cathedral, in the Huffington Post Religion Blog. Our two faiths mark the Sabbath in different ways -- different days, in fact.
At the base of the Statue of Liberty, we read the famous words written from the voice of Lady Liberty herself – "Give me your tired, your poor, your huddled masses yearning to breathe free." What is noteworthy, and often overlooked, in this poetic piece is that Lady Liberty is not merely inviting...