Image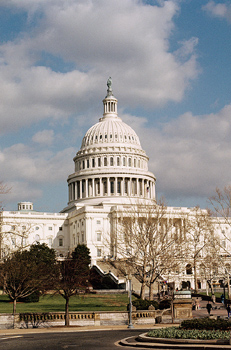 My liberal Jewish guilt was really starting to bug me. In the wake of the 2008 presidential election, I reflected on how I perceived the nation was changing. In doing so, I faced a cold, hard truth; I hadn't done anything but vote. I hadn't pledged my time, volunteered to go door-to-door, lobbied friends and neighbors on a certain issue, or helped to register other voters. In essence, I hadn't done a single thing beyond showing up and casting my ballot. By saying that, I can already sense people recoiling. I can hear them saying, "But voting is the cornerstone of our society, and showing up in the first place is important!"
Yes, voting is of the utmost importance. Voting is the fuel that makes the engine of American government go. However, as Jews, we expect more of ourselves than simply electing leaders to fix problems. We demand that we, ourselves, fix the world's problems personally. Tikun olam is a great slogan, one easily slapped on a t-shirt and preached during a mitzvah day here and there. For me, however, tikkun olam, the repair of our world, is much more about long-term involvement. It's about finding something so big and so wrong that it makes you want to tear your hair out. Then, after you've found that thing, changing it. So when I looked around on November 5th, 2008, I decided to do something, something bigger than anything I'd ever done to repair what I perceived as broken.
Launching my personal pursuit of justice, I first had to figure out where to channel my energy. Realizing that Washington, D.C. simultaneously provided the biggest potential for and the biggest challenge to change, I immediately began a search for any internship in the nation's capital that might allow me to get hands on experience helping a cause I value. After looking to different advocacy groups, foundations, and the like, I found myself a tad disoriented by the scope of options. There were so many potential internships out there, so many different ways to try to pledge my time, that I (from a Jewish perspective and a logistical perspective) didn't know where to start. Luckily, the answer arrived one day while I was talking with my mom. She suggested I apply for something called Machon Kaplan, a program run by the Religious Action Center of Reform Judaism. Named for Jewish civil rights titan Kivie Kaplan, the program places Jewish college students from around the country in Washington internships while they also study the history of activism in the Jewish community.
Arriving in D.C., I found myself interning with the National Gay and Lesbian Task Force during one of the most active periods for LGBT rights legislation in memory. Fights were out on all fronts to guarantee LGBT people the rights to marry, to serve, to go to work free of the fear that they might lose their job because of who they are. The fact that these issues were debatable at all drove me absolutely crazy, but I just let that anger feed my resolve. We are all created in God's image, after all.
By day, I helped write testimony for congressional hearings on the Matthew Shepard Hate Crimes Prevention Act while, at night, I read about and discussed the Jewish impact on the civil rights movements of the 1960s. I studied the process. And I lived it.
After a month and a half of seemingly unending work, I left D.C. feeling bone-tired and utterly invigorated. I know that I probably only made a small dent. For one summer, that's an enormous amount of progress. Victories don't come easy or often. I try and remind myself of that as constantly as possible. But when victories do come they are hard earned and sweet. Personally, I can't wait to get back to Washington to do it all over again.
Elliot Kort is a senior at the University of Kansas and an alumnus of the Religious Action Center's Machon Kaplan program.
Related Posts
Image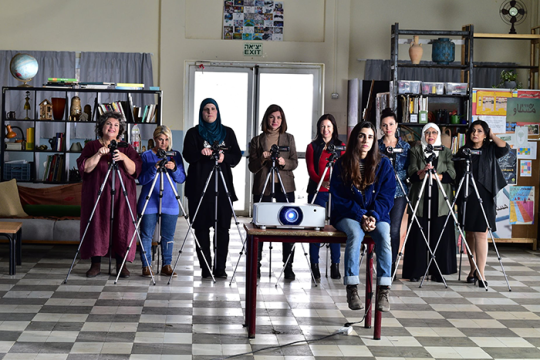 Both Arab and Jewish, young and old, the women of "Cinema Sabaya" learn about much more than filmmaking during the class; they discover that their differences are far outweighed by their bonds as women making their way in a patriarchal world.
Image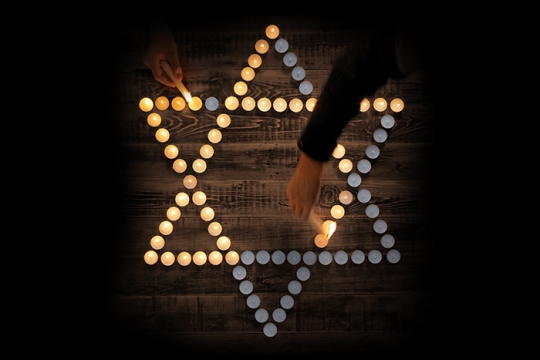 What does it mean to remember? It is to live in more than one world, to prevent the past from fading, and to call upon the future to illuminate it.
Image
A camel carrying a load. A golden pair of balanced scales. An open heart and an open mind. These are three of more than two dozen artists' visions of justice and righteousness featured in the invitational exhibition, "Tzedek Boxes: Justice Shall You Pursue."